The glove dipping machine is a common machine for producing rubberized gloves. It can be used to produce latex dipped gloves, nitrile dipped gloves, PVC dipped gloves, etc. The whole machine has a high degree of automation, and can automatically complete the entire production process of product dipping. It can customize the dipping degree according to the needs of customers. Such as full dipping, half dipping, finger dipping, etc. Yugong Machinery provides all machinery for latex coated cotton gloves line and can provide customized solutions. If you are interested in machines for the production of dipped gloves, please contact us.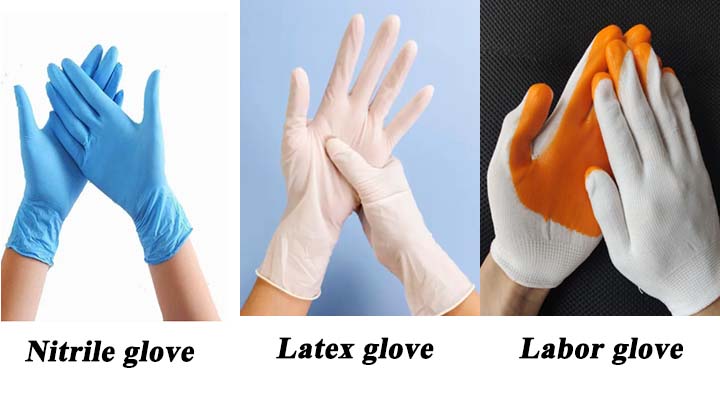 Features of latex coated cotton gloves
Latex coated cotton gloves are a kind of protective construction gloves. Compared with the basic cotton gloves, the latex coated cotton gloves are coated with a layer of glue on the basis of cotton. Therefore, compared with ordinary labor protection gloves, the gloves are more resistant to cuts and scratches. In addition, coated cotton gloves also have the functions of resistance to low concentration of acid and alkali oil, anti-aging, long service life, easy to wear, sweat-absorbing, breathable and warm.
YG engineering supplies many types of gloves production machine,please click the below button to get machine details that you want.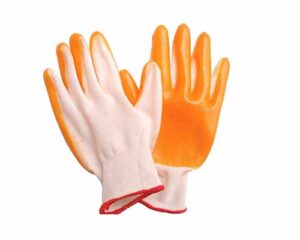 YG Safety Glove Dipping Machine For Sale
Henan Yugong Machinery Co., Ltd is a professional mechanical equipment manufacturer. Our main products or services mainly cover the following items. Labor protection gloves production line. Gloves knitting machine. YG gloves dipping machine. Glove dotting machine. Work safety gloves production line. PE gloves production line. Nitrile gloves production line. Latex gloves production line. Disposable Mask making machine, etc. YG hand gloves equipment production line closely follows the development trend of the global machining industry. We provide many customers at home and abroad with low-cost and high-quality gloves and wet wipes production line equipment.
This article will explain in detail the composition of labor protective cotton gloves making machine. If you already know YG brand well, you can send your inquiry right now. We will send hand gloves machine price to you as soon as possible. We have highly sophisticated technical personnel and a high-quality work team. The automatic glove dipping machine in the YG cotton gloves making machine has reached the international advanced level. Please feel free to contact us to get cotton hand gloves machine price. Also, if you want to learn about our wet wipes making machine, please click it.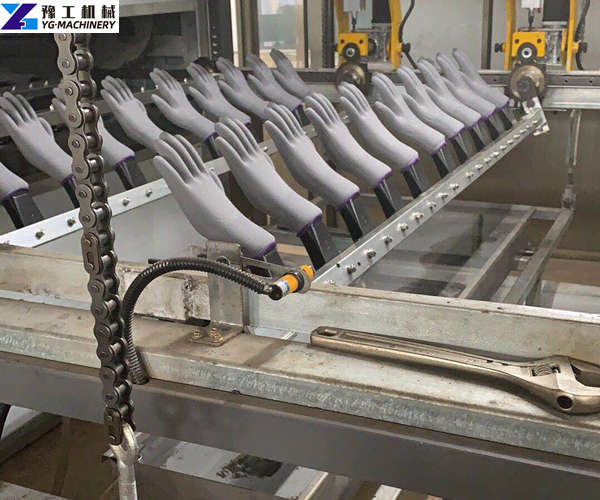 YG Safety Glove Making Machine
Cotton gloves making machine combination
The work gloves production line is a series of machine arrangement and combination production. Each machine is responsible for the processing of raw materials, subsequent processing, and packaging of finished gloves products. The machines used from raw materials to finished gloves include the following machines. Cotton hand gloves knitting machine. Terry gloves machine. Glove overlock machine or automatic glove overlock. Gloves packing machine. Compression machine. Glove dotting machine or gloves dipping machine.
The YG labor protection glove making machine adopts continuous production and direct dipping methods, with uniform film formation and bright color. Various models and specifications can be produced online at the same time. The length of our production line has 30 meters, 24 meters, 18 meters, and other specifications. High degree of automation, large output, automatic demoulding can be configured. What's more, the length of the cotton gloves making machine can be designed and installed according to your factory. Contact ue directly if you want to buy wet wipes machinery too.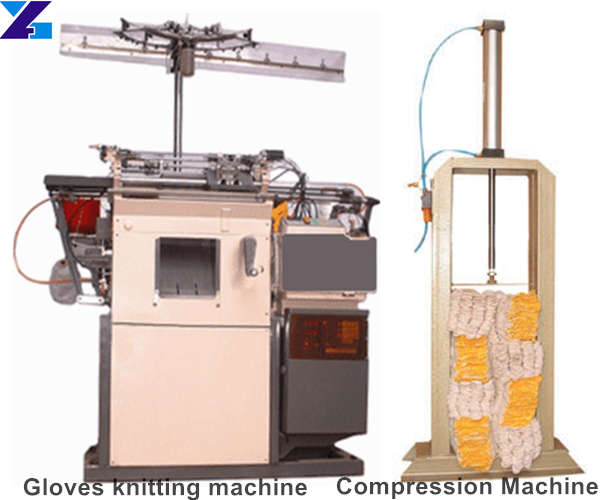 Cotton Gloves Knitting Machine Price
Glove dipping machine manufacturer
The glove dipping machine also called the glove dipping production line or glove dipping line. The hand glove dipping machine is a fully automatic intelligent equipment. As coating equipment, the glove dipping machine can be used to make latex gloves, nitrile dipped gloves, PVC gloves to complete the entire production process of product dipping. The same gloves dipping machine equipment can realize the functions of semi-dipped gloves, fingertips, full-dipped gloves. The glove dipping machine can be equipped with automatic demoulding and automatic printing LOGO machine. YG focuses on the manufacturing of professional labor insurance gloves hanging glue production line and wet wipes making machine, providing production technical guidance&raw material analysis. Leave your requirements, let's start a pleasure negotiate.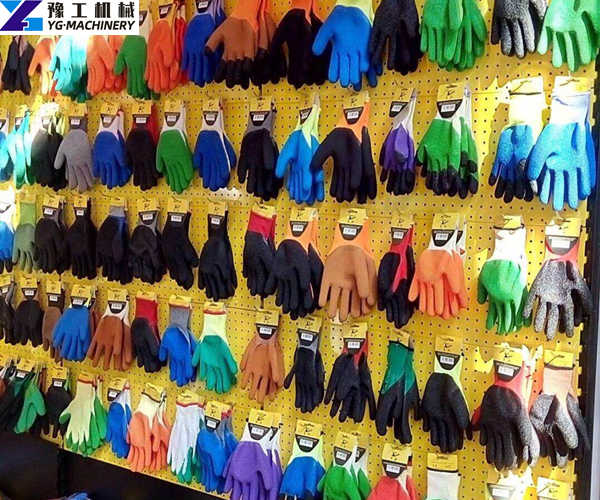 Work Gloves Dipping Machine Product Show
Latex coating cotton gloves production process
(1) First, put the processed cotton hand gloves on the glove mold, pass the chain drive belt to a glue tank, impregnate a layer of white or other color latex. And then, pass the chain drive in a high-temperature furnace below 100 ℃ for heating for a period of time. Contact us if you want to buy wet tissue making machine for sale.
(2) Second, drive through the chain to the second glue tank soaked with a layer of latex or other chemical raw materials. Also, drive through the chain, heated in a high-temperature furnace below 100 ℃ for a period of time. After being taken out, it is the finished product-line glue protective gloves or latex coating safety cotton gloves.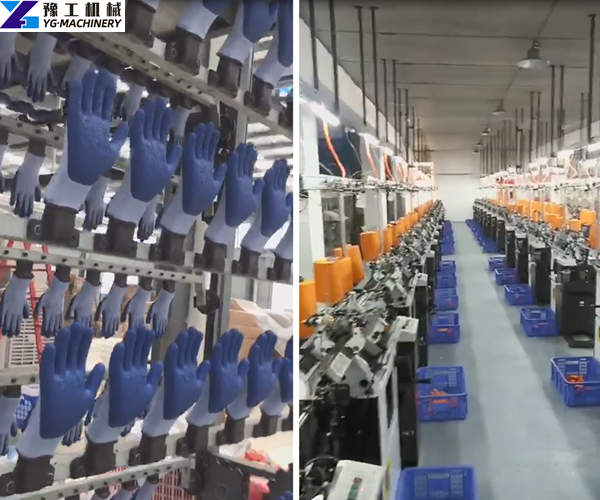 Labor Production Gloves Plant Display
Labor protection gloves apply to industrial and agricultural industrial production processes to protect hands. The cotton gloves dipping making machine is to provide a working glove with simple structure, easy production, flexible finger movement, non-slip, dirt-resistant, wear-resistant, easy to clean, long service life, good thermal insulation and wide range of use. Please feel free to contact us if you need gloves production line or single gloves knitting machine, glove dotting machine or glove overlock machine and so on.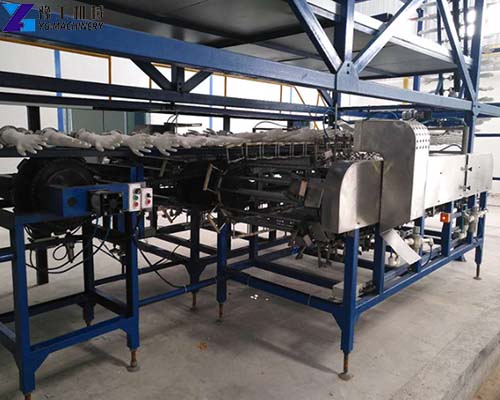 Other Products
YG Machinery has a series of disinfection equipment for sale. Thermal fogging machine, disinfection fogger mist machine, car disinfection fogger machine. Touchless soap dispenser. Backpack disinfectant sprayer, disinfection gate, disinfection channel, etc. In addition, we have wet wipes making machine, mask making machine, meltblown making machine for sale at a cheap price. What's more, YG Machinery has a variety of drilling rigs for sale. For example, down-the-hole drilling rigs machine, water well drilling rig, small water well drilling machine, anchor rig, core drill rig, horizontal directional drilling rig, rotary drilling rig, automatic sandblasting machine for sale etc. Now contact us to get the drilling rigs price list.
Email: admin@yugongengineering.com