Why do you need to buy disinfectant fogger machine?
Poor decoration (formaldehyde and toluene), automobile exhaust, factory emissions, construction dust … The problem of serious urban air pollution is attracting more and more attention. Coupled with the recent outbreak of COVID-19, air transmission is one of the main modes of transmission of infectious diseases. Typically, germs are spread by droplets or contact. And droplets carrying viral bacteria settle on the surface of surrounding objects. YG disinfectant fogger machine is a good choice for a healthy living space.
In other words, we live in a space that is constantly surrounded by viruses and bacteria. The serious problem of environmental air pollution makes people's demand for clean air and healthy breathing more urgent. The emergence of a disinfectant fogger machine just solves the need for people's household environment disinfection, automobile interior space disinfection, and public space area cleaning and disinfection.
As a kind of equipment widely used in indoor disinfection, the home fogging disinfection machine has attracted more and more attention from the market. However, there are many kinds of house fog machine sterilization disinfection on the market. The household antibacterial fogging machine quality and technical indicators uneven. ultrasonic disinfectant fogging machine has been widely used in many fields during the epidemic. Therefore, buying disinfectant fogger machine needs you to polish eyes, and carefully choose.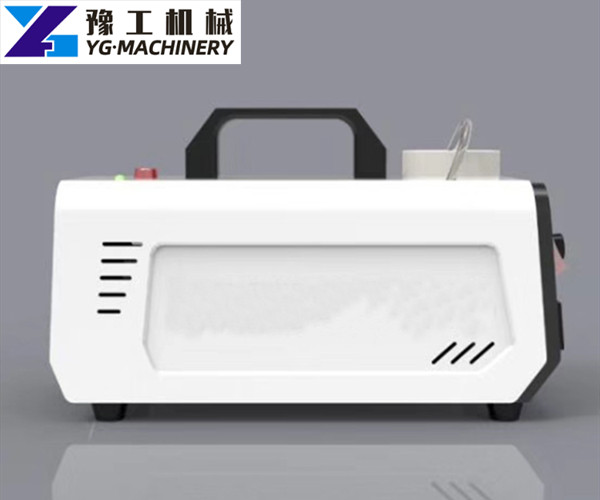 Why choose disinfectant fogger machine for room disinfection?
Freedom is precious, but life is more valuable. The attack of COVID-19 is causing panic in the world. Throughout wearing masks, washing hands and other measures, all belong to passive protection against viruses. Is there any way to actively fight the virus? YG antibacterial fogging machine atomizes water-soluble disinfectant into hundreds of millions of nanometer-sized particles through ultrasonic atomization.
YG ultrasonic disinfectant fogging machine has a large amount of mist. And the atomized particles are ≤0.05μm, which can effectively penetrate into the air-conditioning system, the roof of the car, under the carpet and other places that are usually difficult to clean. These particles can very effectively kill 99.99% of bacteria or viruses in the air and attached to objects. Truly achieve 360° sterilization and disinfection of the space environment without dead corners. If you want to buy car disinfectant fog machine, please leave your message freely.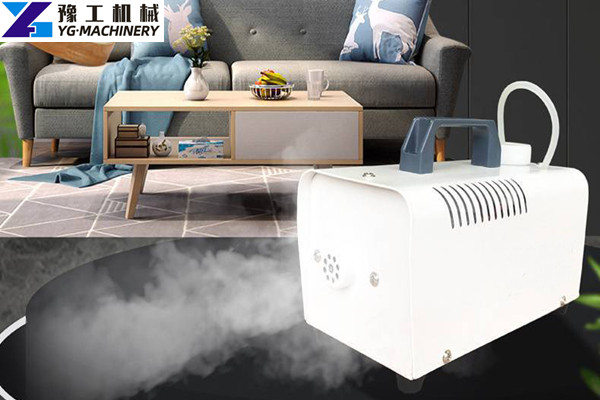 Working principle of disinfectant fogging machine
Ultrasonic fog sterilizer disinfectant machine is the use of electronic high-frequency oscillation (beyond the human hearing range, the electronic oscillation has no harm to humans and animals). Through the high-frequency resonance of the ceramic atomization sheet, the liquid water molecular structure is dispersed to produce a natural elegant water mist. No need to heat or add any chemical reagents.
During the atomization process, a large number of fine atomized particles are released, and the particles react electrostatically with the smoke and dust floating in the air. So as to effectively achieve odor removal, disinfection, sterilization, degradation of formaldehyde and harmful organic volatile (TVOC). Now contact us to know more YG household disinfectant fogger machine details. You will surely get a surprise antibacterial fogging machine price.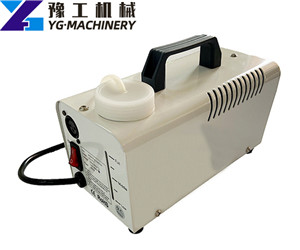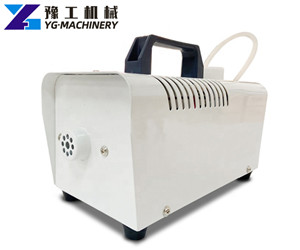 Why choose YG disinfectant fogging machine?
YG ultrasonic disinfectant fogging machine are professional household disinfection fog machine produced by large indoor ultrasonic fogging disinfectant machine factory. In addition, we obtained IS9001, 3C certification and other relevant certifications. YG Engineering's house fog machine sterilization disinfection has been proved to effectively reduce the harm of viruses, bacteria and molds to human beings, leaving no place for invisible killers. Turn back healthy working and home environment to you. Simple assembly, easy operation, one machine in the room, instantly feel the fresh and clean nature.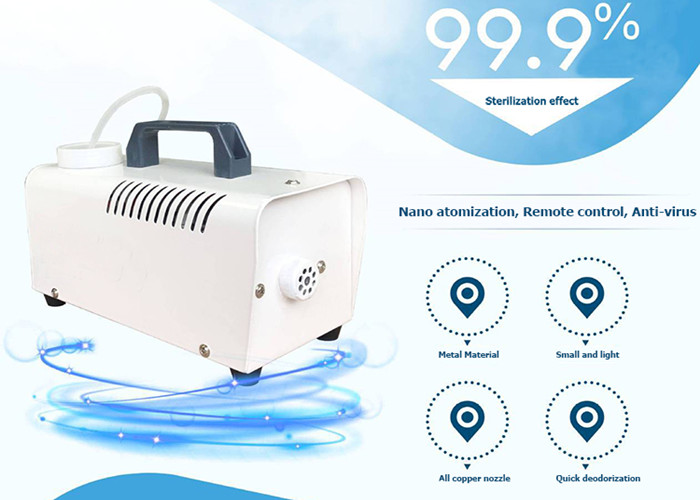 What are specific advantages of YG antibacterial fogging machine?
1)Collection of air purification, spray disinfection and humidification, intelligent operation, multi-purpose machine.
2) Tested by authoritative organizations, it can improve various viruses, such as E. coli, S. aureus, K. pneumoniae, P. aeruginosa, Candida albicans, etc. to the human body.
3) Non-toxic skin-friendly texture, will not cause skin sensitivity.
4) Suitable for indoor environments such as offices, factories, hospitals, homes, automobiles, etc.
5) Manufactured by YG Machinery Factory and applied for ISO9001 certification.
6) Use method: the ratio of disinfectant to water (liter is the standard) is 1: 5.
If you are looking for a professional and effective ultrasonic nano household spray disinfection with guaranteed quality, YG will be your ideal choice. Meanwhile, to help people around the world cope with the COVID-19 epidemic, we carry out promotional discounts from now on. Now send us your requirements, let's start a pleasure business cooperation about disinfectant fogging machine. In addition, we have thermal fogging machine for sale & pulse jet fogging machine for sale at a cheap price.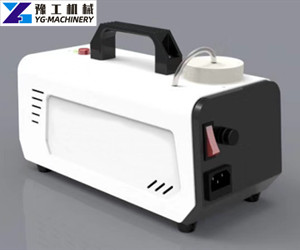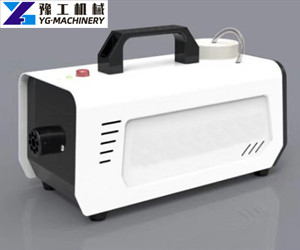 What types of antibacterial fogging machine YG have?
We have two kinds of small antibacterial fogging machine. YG handheld disinfectant mist machine、YG vertical disinfectant mist machine and backpack fogging sanitizer machine. Which kind of household disinfectant fogger machine do you need? In addition, we have automatic disinfection channel for sale. Now contact us to get a cheap disinfectant fogger machine price. We will reply to you as soon as possible. Know more other YG protective equipment supply.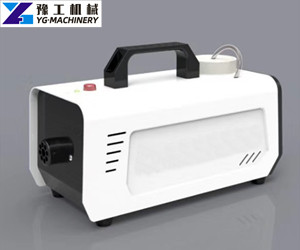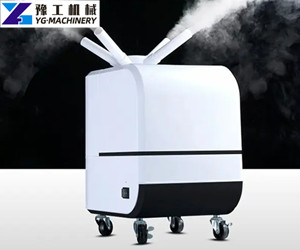 Related Products
Yugong Machinery has a variety of epidemic prevention products to help everyone stay away from viruses and bacteria. For example, electrostatic sprayer for sale, electrostatic backpack sprayer machine, backpack sanitizer sprayer, backpack disinfectant sprayer, room disinfection machine, car disinfectant machine, blu ray anion nano spray gun, small oxygen concentrator, medical oxygen generator, home use oxygen concentrator, thermal fogger machine, pulse jet fog machine. Please contact us if you are interested in them.
Other Products
YG Machinery has a variety of drilling rigs for sale. For example, down the hole drilling rigs machine, water well drilling rig, small water well drilling machine, anchor rig, core drill rig, horizontal directional drilling rig, rotary drilling rig, etc. Now contact us to get more information.
Email: admin@yugongengineering.com