Disposable paper cups are containers for cold and hot drinks that are often used in our daily life. Beverage paper cups, tea paper cups, coffee paper cups, ice cream paper cups, etc. are all disposable paper cups. With the development of industry, modern businesses use automatic disposable cup making machine with a higher degree of automation to produce disposable paper cups. The automatic disposable cup making machine is a multi-station machine. It makes disposable paper cups through continuous procedures such as automatic feeding, sealing, oiling, bottoming, heating, knurling, and curling.
Disposable Paper Cup Making Machine Models
Due to the different sizes and degrees of automation of paper cups produced by different customers, YG provides three different types of disposable paper cup making machines. They are low-speed medium-speed and high-speed paper cup machines. The low-speed machine can produce 80-90 paper cups per minute, while the high-speed machine can produce 100-120 paper cups per minute. Please choose disposable cup making machines with different outputs according to your needs.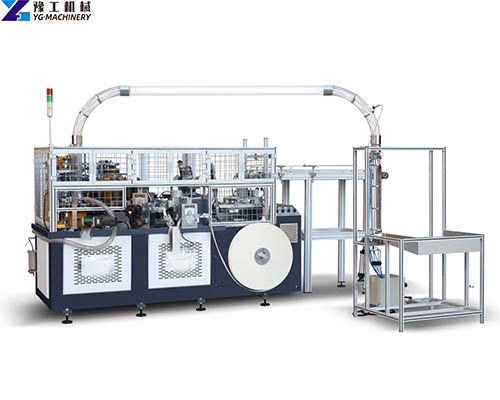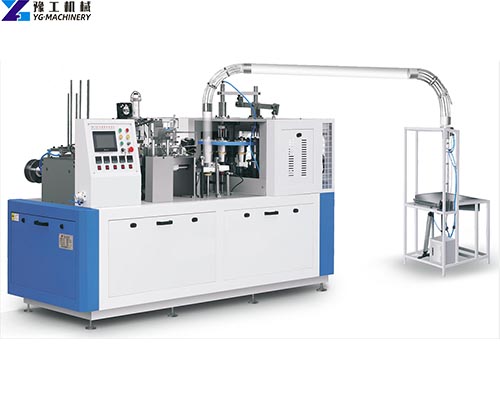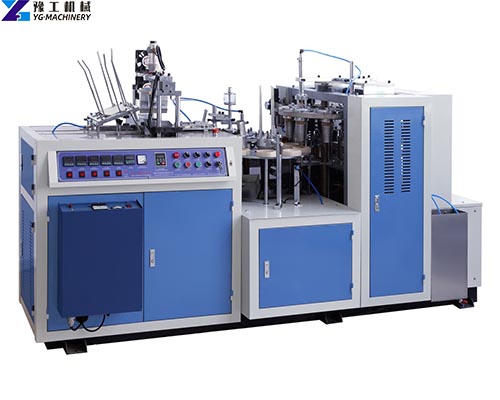 | | | | | |
| --- | --- | --- | --- | --- |
| Capacity | PCS/Min | 100-120 | 90-100 | 80-90 |
| Size range | MM(max) | Top diameter:90Bottom diameter:80Height:140 | Top diameter:90Bottom diameter:80Height:170 | Top diameter:125Bottom diameter:100Height:170 |
| Suitable paper thickness | GSM | 135-450 | 135-450 | 135-450 |
| Sealing method | | Ultrasonic & hot air system | Ultrasonic & hot air system | Ultrasonic & hot air system |
| Running power | KW | 10 | 10 | 12 |
| Air compressor | | 0.4m³/min 0.5MPA | 0.4m³/min 0.5MPA | 0.5m³/min 0.5MPA |
| Net weight | KGS | 3400 | 3450 | 3500 |
| Machine dimension | M | 2.5*1.8*1.7 | 2.5*1.8*1.7 | 2.5*1.8*1.7 |
| Collector dimension | | 900*900*1760 | 900*900*1760 | 900*900*1760 |
Disposable Paper Cup Production Steps
Raw materials: You need to prepare raw materials before forming. The raw materials for making paper cups are PE-coated paper.
Slitting: Use a slitting machine to cut the whole sheet of coated paper into rectangular sheets and roll paper.
Printing: Use a paper cup printing machine to print commercial patterns on rectangular pieces of paper.
Die-cutting: Put the printed paper on the die-cutting machine and die-cut it into fan-shaped pieces for making paper cups.
Molding: Place the fan-shaped sheet and web on the disposable cup making machine for forming. The fan-shaped piece is used to make the cup body of the paper cup, and the web is used to make the bottom of the paper cup.
Packaging. The paper cup machines made by the disposable paper cup making machine are collected by the cup collecting device. Then put a specific number of paper cups into the packaging machine for packaging.

Related Paper Cup Making Machines
For each step of the paper cup forming, there is a paper cup-making machine to realize commercial production. Therefore, the complete paper cup production line includes a slitting machine, printing machine, die-cutting machine, disposable cup making machine, packaging machine, etc. The above paper cup production equipment can not only be used to produce paper cups but also can produce paper bowls, coffee cups, tea cups, and so on. In addition, YG also provides supporting equipment such as paper straw machines, paper cap machines, plastic straw machines, and plastic cap machines.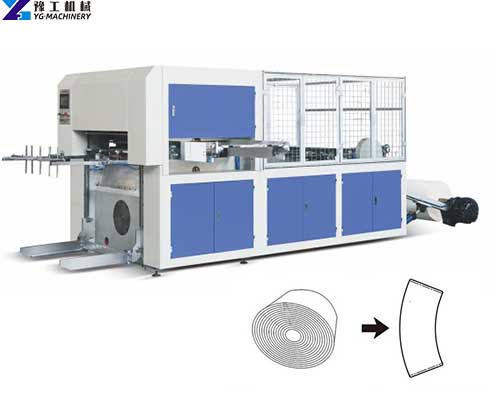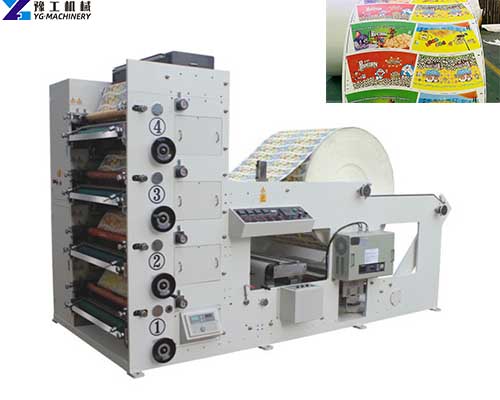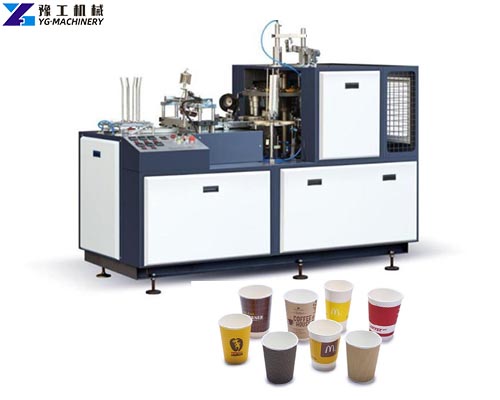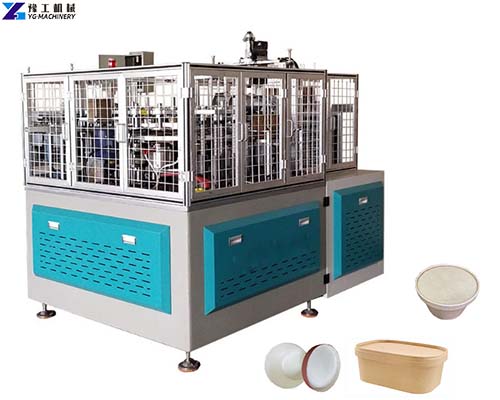 Paper Cup Production Suggestions
YG paper cup machine manufacturer has received many inquiries from paper cup manufacturers. They include a large, medium, and small paper cup manufacturer. The following are suggestions for paper cup manufacturers of different production scales.


YG Disposable Cup Machine Manufacturer
Founded in 2005, YG paper cup machine manufacturer is a professional equipment manufacturing company integrating mechanical research and development, manufacturing, and marketing. After 20 years of development, YG already has a strong technical force and multiple industrial lines. YG provides various forming, packaging, and front-end processing equipment for the production of paper cups, paper bowls, paper plates, and other paper products. YG can provide customers with a one-stop shopping experience and offer competitive prices. And we also provide perfect pre-sales and after-sales services for overseas customers. 7*24 hours online service, 10 minutes instant response.