The slipform curb machine (concrete curb machine) is a machine that makes curbs, etc. through on-site slip form casting. It is widely used to make curb stones and other concrete structures and can be embedded in the ground as a foundation machine. One-time casting, various concrete curb machines for sale, customized molds. If you want to buy a concrete curb machine for your project, please contact us to get the slip form curb machine price.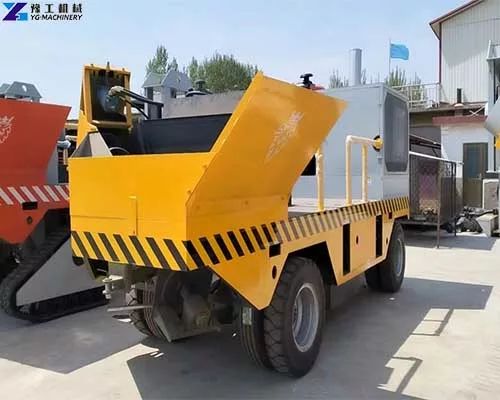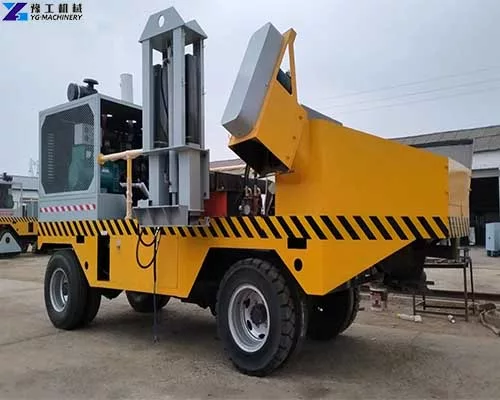 Slipform Kerb Machine Application
The slipform curb machine is a widely used road construction machinery at present. It can produce concrete curbs, road shoulders, road ditches, water retaining tapes, asphalt water retaining tapes, water ditches, etc. Buying a machine and matching multiple sets of molds can be applied to multiple projects.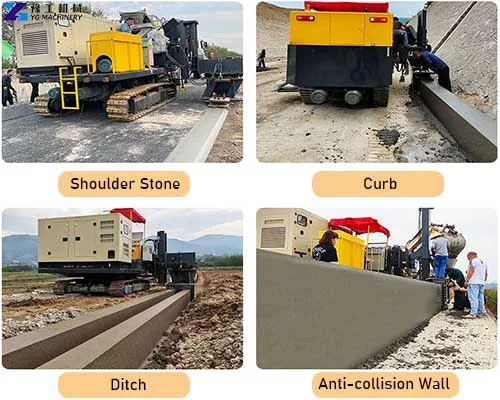 Multi Concrete Curb Machines For Sale
YG provides various types of concrete curb machines for sale to meet the needs of different customers. According to machine specifications, there are small, medium, and large machines.
Small Concrete Curb Machine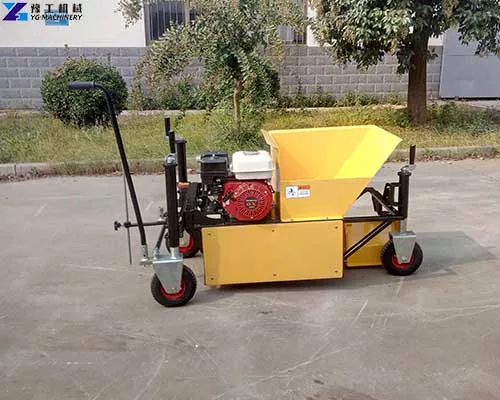 The small concrete curb machine adopts a screw extrusion feeding method for curb concrete forming construction. The small machine is small in size and is suitable for concrete forming the construction of leisure green spaces and flower bed curbs in living quarters.
| | |
| --- | --- |
| Speed of work | 1m/min-2m/min |
| Pave size | Curbstone: maximum width 18cm × maximum height 20cm |
| Engine model | HONDA |
| Engine type | A gasoline engine, air-cooled 4-stroke, OHV, single cylinder |
| Power | 5.5hp/3600rpm |
| Fuel tank capacity | 3.6L |
| Lubricating oil quantity | 0.6L |
| Fuel consumption | 313g/kWh |
| Packing size | 1560×810×970mm |
| Weight | 160kg |
Medium-Sized Curb Machine
YG provides three medium-sized slipform curb machines: wheel type, crawler type, and eight-wheel slipform curb machine. The following are illustrations of three kinds of concrete curb machines for sale, please check them: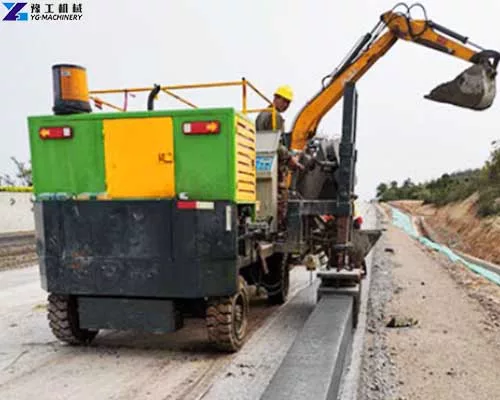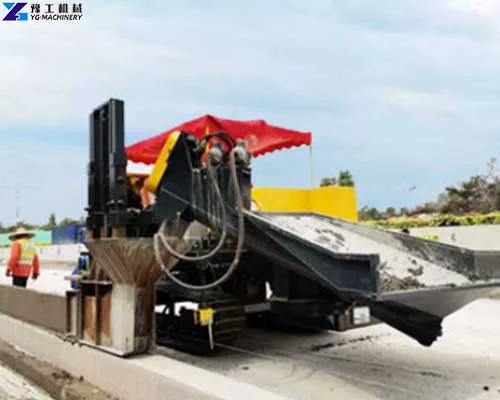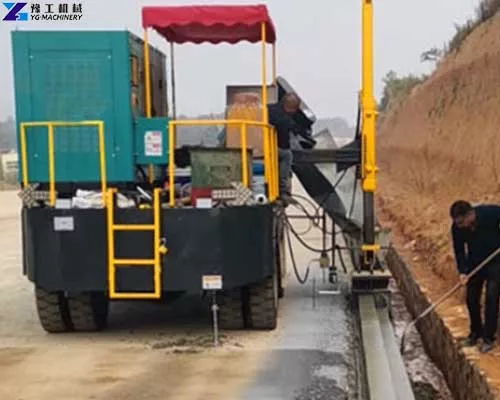 Large Tracked Kerb Laying Machine
The walking mode of the large crawler curb laying machine is crawler type, and the driving mode is hydraulic drive. Using an intelligent control system, it can automatically calculate and apply to various construction requirements.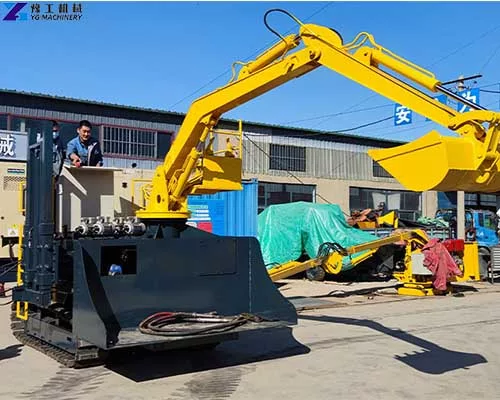 Application Advantages Of Slipform Curb Machine
Before using the slipform curb machine to make the curb, the curb of the highway was artificially prefabricated. Manual prefabrication is more complicated. It is necessary to measure the mold first, and then carry out a series of processes such as material preparation, mixing, mold loading, vibration, and demoulding. After making the curb stone, it needs to be installed. The whole process is very complicated and consumes a lot of manpower and material resources. The automatic curb film machine automates all the above processes. The machine goes through one molding, which greatly saves labor costs, transportation costs, and consumable costs, and improves production efficiency.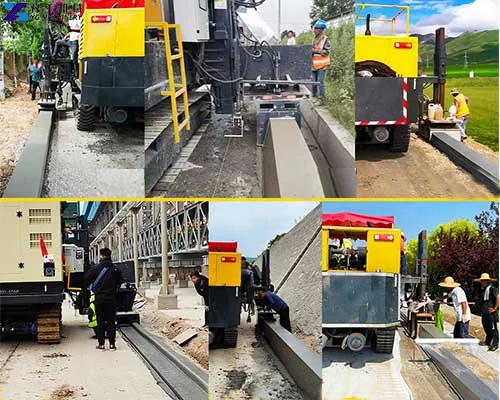 How Does The Kerb Laying Machine Works?
Kerb laying machine is a construction process of cast-in-place concrete engineering. After setting various parameters, the machine continuously pushes the cement concrete into the mold. The motor vibration of the equipment makes the concrete reach a compact state. The curb slide machine mold slides over the concrete road to form a strong and seamless curb. After repeated actions, the construction of the curb is finally completed. This construction technology has the characteristics of fast construction speed, a high degree of mechanization, and high flexibility.
Advantages Of Slipform Curb Machine
The forming effect is good, the finished product is high in density, smooth and beautiful, strong in impact resistance, and good in impermeability.
High construction efficiency. The construction efficiency of the automatic curb film machine is 10 times that of the manual efficiency, and it can construct 1000 meters a day.
Customized mold. Different moldings can be achieved by changing different molds, one machine with multiple functions.
Large capacity hopper. Increase the capacity of the concrete hopper, and make more materials at one time.
Automatic feeding greatly improves construction efficiency.
YG provides various models of concrete curb machine for sale to meet the needs of customers with different specifications.