In mid-July, Yugong signed a purchase contract for a mini concrete pump with a customer from Australia. Yesterday, the small concrete pump from Australia was transported to the destination port by a transport company.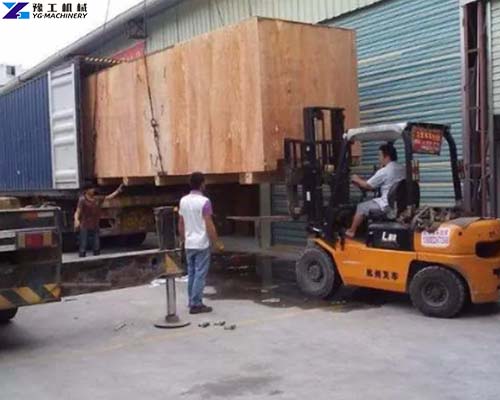 Mini Concrete Pump for Sale Australia
The following are the equipment parameters of a concrete pump ordered by an Australian customer.
| | |
| --- | --- |
| Model | YG-20 |
| Bone particle size | ≦20MM |
| Voltage | 380V |
| Vertical height | 50M |
| Parallel conveying | 100M |
| Motor Power | 22KW |
| Control System | Remote Control |
| Delivery volume | 12Cube Per Hour |
| Weight | 1000kg |
| Size | 2.8*1.2*1.5m |
The YG-20 concrete pump has a pumping head of 50 meters high and is suitable for the construction of 10-story buildings. Therefore, the concrete pump truck can be placed under the building during construction, and the pipeline can be transported to the roof for concrete pouring. And the parallel conveying length of the equipment is about 100 meters, which solves the difficult problem of human transportation for construction. The motor power is 22KW, and the power consumption is small, which can meet the needs of on-site construction. Yugong provides various types of concrete delivery pumps. If you want to know more, please contact us.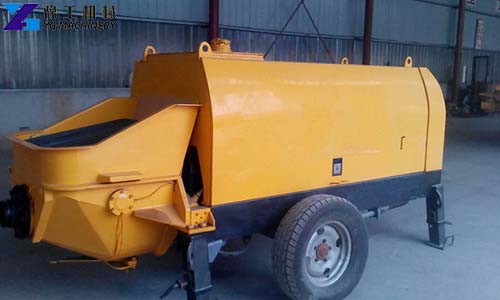 Introduction of Small Concrete Pump
A concrete pump, also known as a concrete conveying pump, is mainly composed of a pump body and conveying pipe. It mainly uses pressure to transport concrete along the pipeline to a device on the construction site. It can match with a concrete mixer truck to prepare and transport concrete to the construction site. Because of its high conveying efficiency and suitability for various construction sites, it is widely welcomed by construction parties.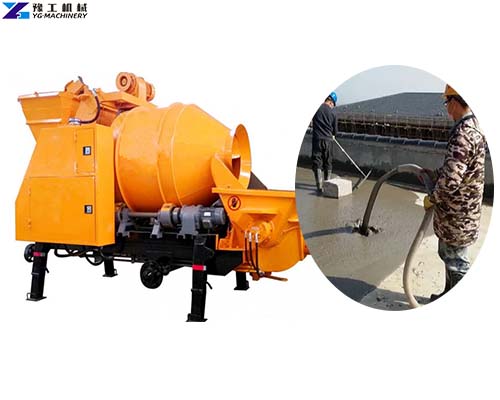 Benefits of Small Concrete Pumps
Using a small concrete pump to pour concrete can enhance the overall stiffness and strength of the building.
Conveying by transfer pump saves cost and time.
They pumped concrete is flexible and convenient, has good performance, and can standardize the pouring site.
This small concrete pump has a long service life and high construction efficiency
The mini concrete pump makes up for the disadvantage that it is difficult for large machinery to enter the construction, and can enter the narrow and narrow space of the construction.
Where are Mini Concrete Pumps Suitable for?
With the fiery construction of new countryside and urban integration, Yugong small concrete pumps have appeared on many construction sites and played their role. Due to the small size and average power of the mini concrete pump, it is suitable for the construction of houses in small counties or rural areas. Because of the limited space in many rural areas, the small concrete tree cavity pump is small and can be directly used for floor pouring. If piping and pumping are routed from other places, it takes a lot of manpower and material resources. Small concrete pumps can be used in mining, metallurgy, sewage treatment, coal-fired power plants, petrochemicals, tunnel construction, and other fields.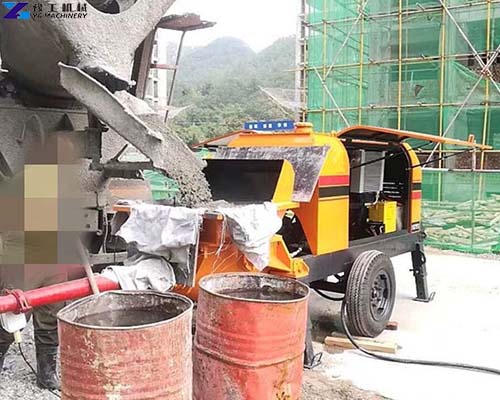 Other Concrete Equipment Recommend
As a construction machinery manufacturer, Yugong also provides other construction equipment and concrete equipment. Such as pile breaker, concrete splitting machine, diamond wall saw machine, shotcrete machine, cement mortar spraying machine, and other concrete equipment. Pavement equipment (road roller, road seam filling machine, marking machine), rebar processing equipment (rebar bending machine, steel bar modulation cutting machine, I-beam bending machine), and other equipment.
If you would like to know more details about mini concrete pumps for sale in Australia and other machines, please contact us.