YG Wet Wipes Manufacturing Machine
AS professional wet wipes manufacturing machine manufacturers, YG Machinery specializes in producing a series of automatic high-speed wet wipes machinery. If you are looking for high-quality wet wipes manufacturing machine for sale, YG is your ideal wet wipes-making machine supplier definitely. Please feel free to contact us to get the wet wipes manufacturing machine cost right now.
Automatic High-Speed Wet Wipes Machine
Model
YG-2700 A
YG-2700 B
Production Speed
300-400cuts/min, 3600-4800pcs/min
300-400cuts/min, 4800-8000pcs/min
Production Range
30-120pcs/pack
30-120pcs/pack
Weight of raw material
40-80g/m²
40-80g/m²
Cutting Unit
Standard equipped
2 paper shelves, 3 paper shelves could be chosen
4 paper shelves, 8 rolls slitting into 16 lanes. 20 lanes could be chosen
Cutting lanes
10,12 lanes (adjustable)
10,16,20 lanes (adjustable)
Raw material roll width
1000-1520mm
300-500mm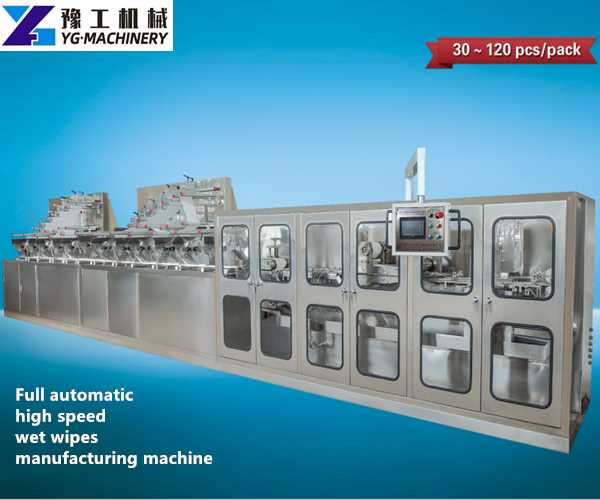 Single-Channel Wet Wipes Production Line
Model: YG2035-A
Production Speed: 300-420pcs/min
Production Range: 5-30pcs/pack
Weight of raw material: 40-80g/m²
Counting Way: auto counting system, variable slice stacking system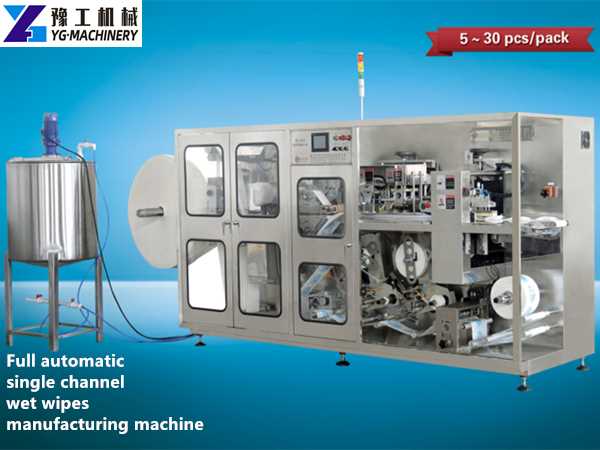 Double Channel Wet Wipes Machinery
Model: YG2035-B
Production Speed: 700-800pcs/min
Production Range: 5-30pcs/pack
Weight of raw material: 40-80g/m²
PS: This machine is equipped with a nonstop automatic connecting raw material function.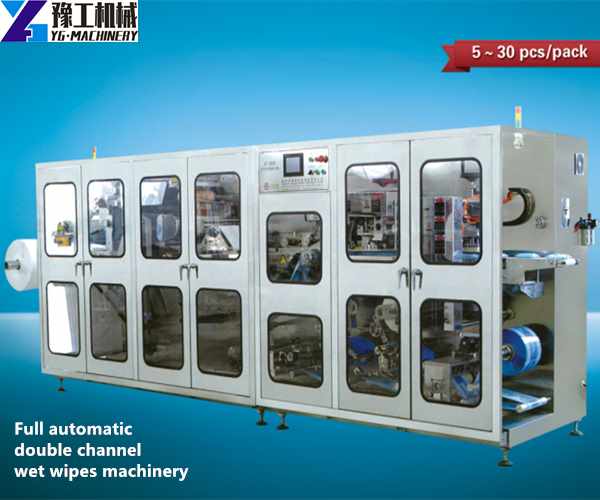 Single or Double Sheet Wet Wipes Making Machine
Model: YG – 200
Production Speed: 150-220pcs/min
Production Range: 1-2pcs/pack
Weight of raw material: 40-80g/m²
Control system: PLC control system, color touch screen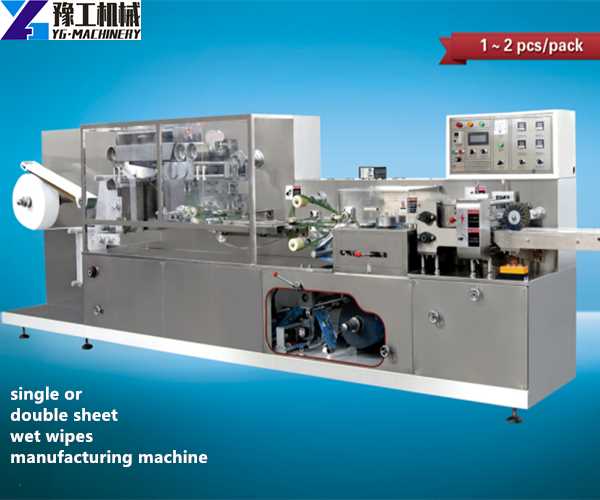 Canister Wet Wipes Making Machine
Production Speed: 80m/min
Raw material roll size: 1500*1000mm(w*dia)
Max lanes and max-width: 15*100mm(lanes+width)
Hole-punching length: 100-300mm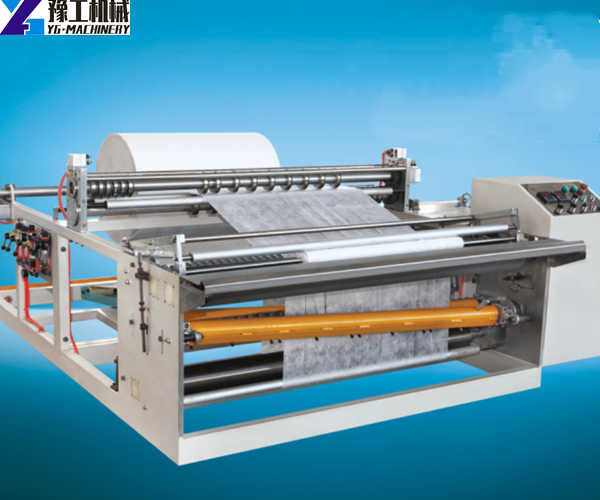 Wet Wipes Packing Machine
Packing speed: 30-60bag/min
Packing size: 100-300mm L
80-150mm W
10-100mm H
Film cut-off: up to 500mm
Wrapping materials: PP, OPP, PET, PE, and all suitable packing films.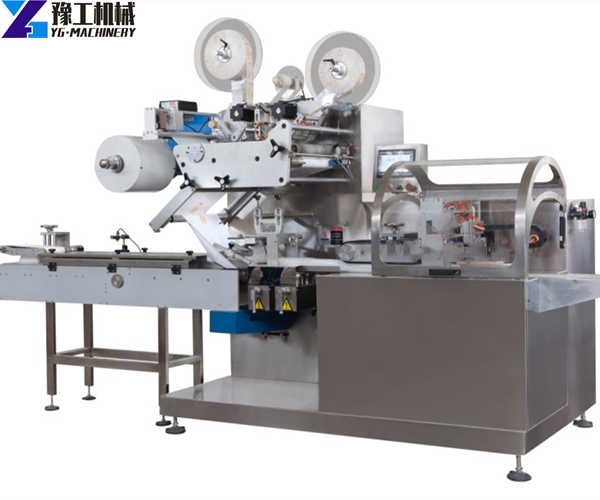 Lid Applicator Machine
Production flow: Labeling-deliver-grab 2 lids-gumming-sticking
Production Speed: 50-80 lids/min
Angular accuracy: +/-2°
Paste accuracy: +/-1.5mm
Operation system: OMRON control system
Label speed: 100pcs/min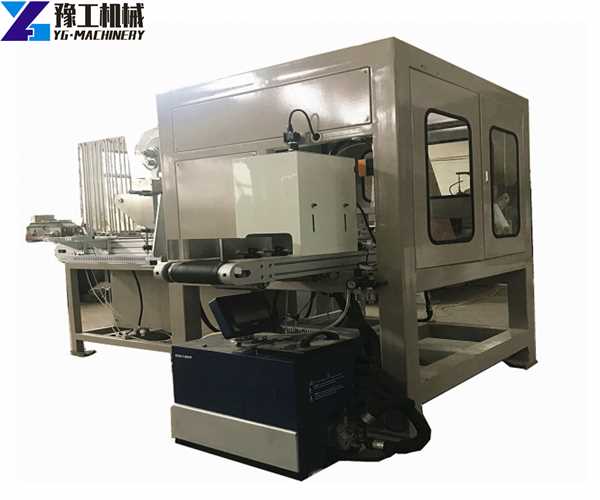 Why Choose YG Wet Wipes Manufacturer
YG machinery insists on technical innovation as the motive power, wet wipes manufacturing machine product quality is the foundation, satisfaction of our customers is our purpose. In meaning time, our company has successfully developed a lot of wet wipes making machine with high speed, low cost, high performance. Click here to know more about our wet wipes-making machine or wet wipes production line. Our wet wipes manufacturing machines are sold and used by more than 20 countries and areas. Almost every client praises our strict quality control. Here is one of our wet wipes machines for sale customer cases. At the same time, you can check our rewinder machine details on this page. If you are looking for reliable wet wipes machine manufacturers as your partner, YG will be the best choice.
Other Products
In addition to the wet wipes-making machine, we have a tissue paper-making machine, PE gloves-making machine, nitrile gloves-making machine, latex gloves-making machine, disposable glove dipping machine. Welcome to contact us.
[my_redirect url="https://yugongengineering.com/wet-wipes-making-machine/"]