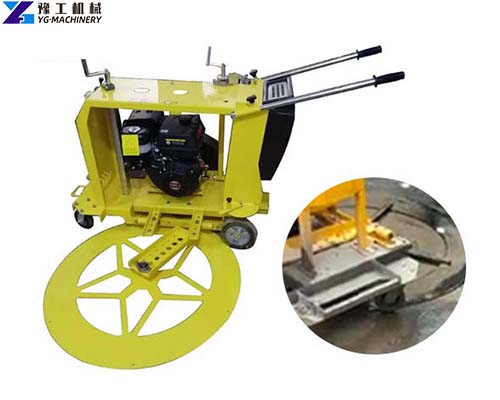 The manhole cover cutting machine is a piece of equipment for circular cutting on cement concrete or asphalt pavement. It is cut to shape in one pass, has non-destructive cross-cuts, and has a long lifespan for long-lasting use. The road circular cutting machine is cut with a diamond circular saw blade, the cutting shape is beautiful, the blade is wear-resistant and strong, and has a long service life. The use of this equipment can greatly improve the efficiency of municipal construction.


Manhole Round Cutting Machine Parameters
| | |
| --- | --- |
| Model | YG-420 |
| Cutting Depth | 5-8CM |
| Gasoline engine power | 420CC |
| Machine weight | 120kg |
| Blade diameter | 460mm |
| Machine size | 1200*700*1000mm |
| Cutting Diameter | 1-1.4m |
Construction Renderings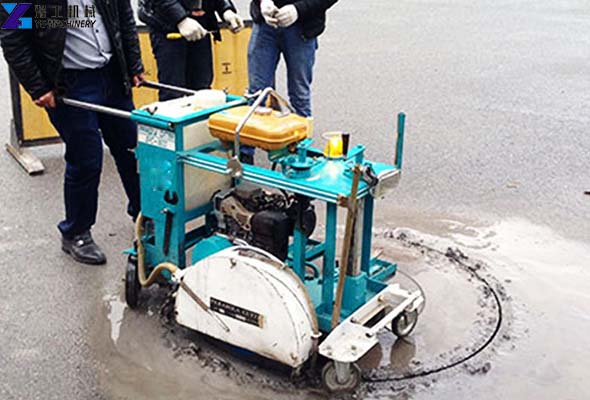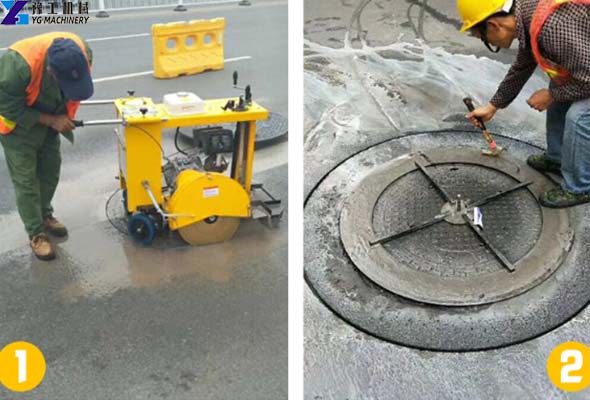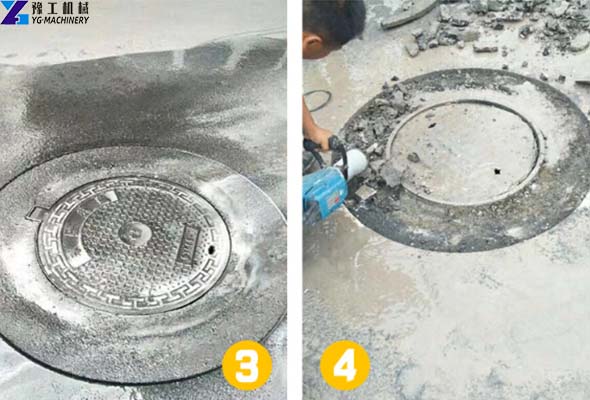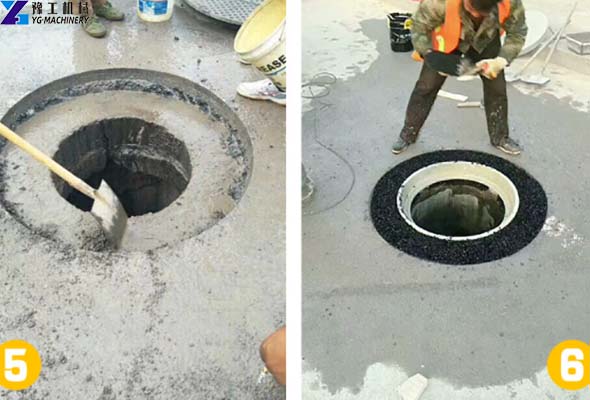 Why Use Manhole Cover Cutting Machine?
The manhole cover cutting machine is a cutting device for road maintenance around the manhole cover. It takes the manhole cover as the center and automatically cuts the required circle through the radius cut by the sticker. After cutting with the manhole cover cutting machine, re-excavate and lay the road around the manhole cover. The manhole cover cutter machine solves the shortcomings of low manual cutting efficiency and irregular cutting shape. Moreover, the cutting radius of the manhole cover cutting machine can be adjusted, the cutting height can be set, and the cutting speed of the blade can be adjusted. Therefore, the manhole cover cutting machine is the best cutting equipment for road maintenance, and the construction efficiency is high.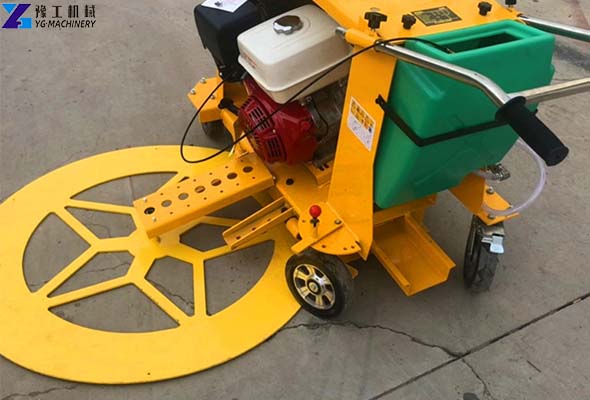 How to Cut a Manhole Cover?
Measure the construction road surface and determine the cutting range
Set the cutting depth and radius, fixed positioning cutting.
Break the cut area. Breaking can be equipped with an internal combustion breaker or hydraulic breaker.
Go out to break the pavement or manhole cover, repair the bottom surface
Replace the new manhole cover and fill it.
After compacting and leveling the ground, the manhole cover cutting step is completed after repair and cleaning.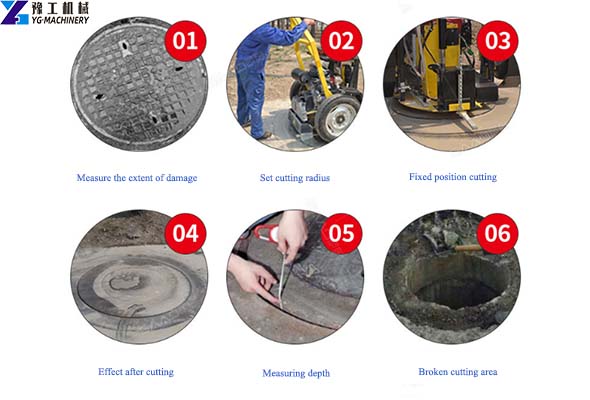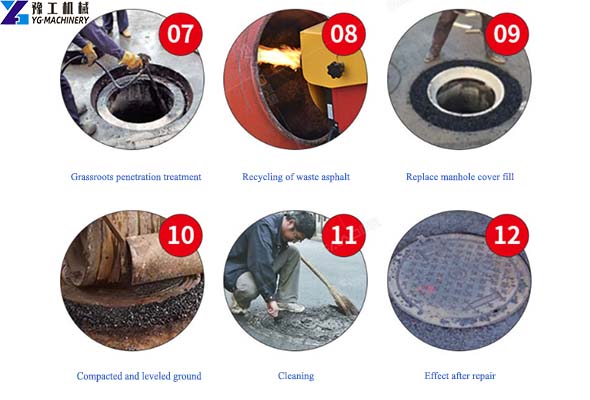 Road Circular Cutting Machine Features
Diamond cutting disc, strong and wear-resistant, can complete circular cutting at one time, and the cutting surface is complete and round.
Honda engine, strong power and fuel saving, stable work, and long life.
The blade lifting handle can be rotated to adjust the cutting depth.
Adopt a circular walking track, with no destructive cross cutting.
Rubber walking wheels, flexible steering, and walking, the long service life of wear-resistant rubber.
Inlaid saw blade cover, three-point positioning adjustment, the height of the saw blade can be adjusted freely.
Cutting depth, cutting radius, and cutting falling speed can be adjusted.
Other Road Construction Machines Recommend
YG engineering machinery manufacturer offers a variety of road construction equipment. For example, road marking machines (cold paint road marking machines and thermoplastic road marking machines), asphalt sealing machines, road roller machines, asphalt coring machines, concrete scarifier machines, etc.