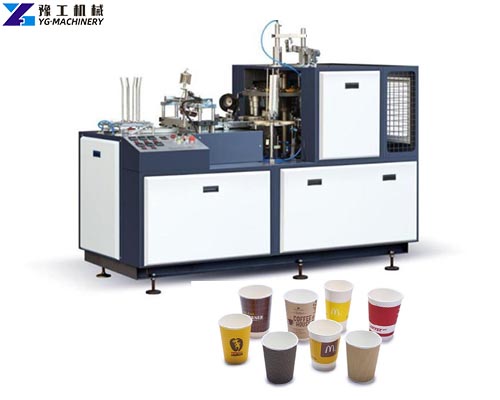 The paper cup sleeve machine (coffee cup sleeve machine) is an intelligent multi-station hollow lamination forming and bonding equipment. It is widely used in the hollow veneer of paper cups, paper bowls, coffee cups, and other products. Hollow stickers and corrugated solid stickers can be completed on the same equipment. The double wall paper cup sleeve making machine can be used in conjunction with the paper cup forming machine to automatically complete the paper cup forming and veneering work. The equipment adopts frequency conversion speed regulation, forming and fitting are divided into discs, and the production is high-speed. It is the best equipment for producing hollow heat-insulating paper cups, coffee cups, etc.
Finished Product Display
The paper cup sleeve machine is suitable for direct lamination, hollow and corrugated double-layer paper cups, paper bowls, and all kinds of instant noodle bowl lamination.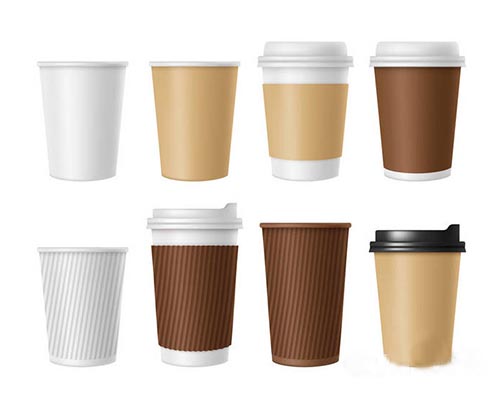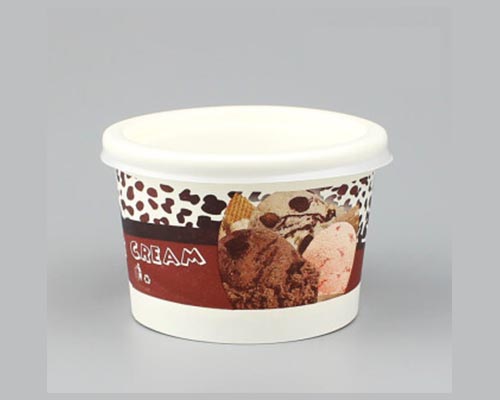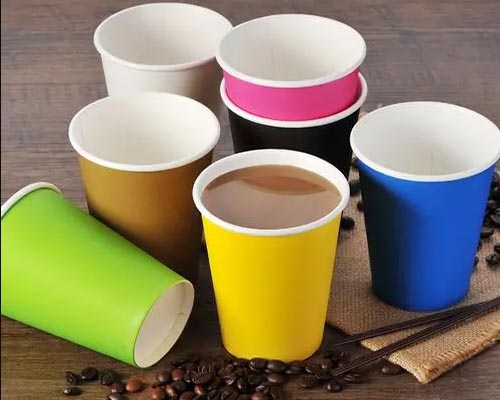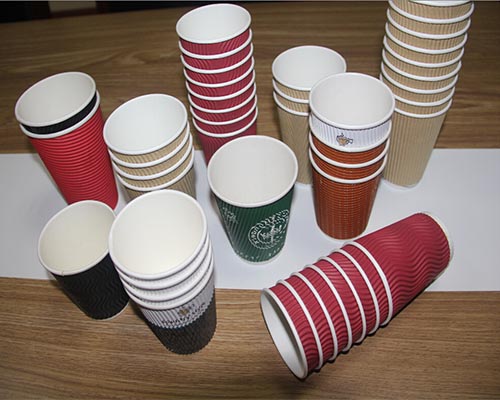 Paper Cup Ripple Sleeve Machine Parameters
Model
YG-35
Paper Cup Size
6-16oz
Paper Cup Top Diameter
Min 65mm-max94mm
Paper Cup Bottom Diameter
Min45mm-60mm
Paper Cup Height
Min60mm-135mm
Raw Material
PE-COATED PAPER.RIPPLE PAPER ETC
Speed
50pcs/min
Speed of 20 hours of stable running per day
Suitable paper weight
150-350gsm
Voltage supply
220v50hz single phase/ 380v50hz 3-phase(better to use 380v50hz 3-phase)*If the user's voltage supply is different, please inform us in advance.
General power
4.7KW
Net weight
1500kgs
Measurement (mm)
2450*1300*1850MM
Cup Side Sealing
Ultrasonic
Note: We can customize the machine and mold according to the customer's requirements. Please send us the size and style of the paper cup you need to veneer, and we will customize a suitable sleeve machine for you according to your needs.
How To Make Coffee Cup Sleeve?
Similar to the paper cup forming machine, the coffee cup sleeve machine is a multi-station automatic forming equipment. It also requires the use of die-cut fan-shaped or corrugated paper. Put the die-cut and printed fan-shaped paper into the coffee cup sleeve machine, and the equipment will automatically convey and glue it into shape. The sleeve machinery conveys the formed paper cup and the hollow veneer synchronously, sticks the hollow veneer on the paper cup, and conveys it out. At this point, the coffee cup veneer work is complete.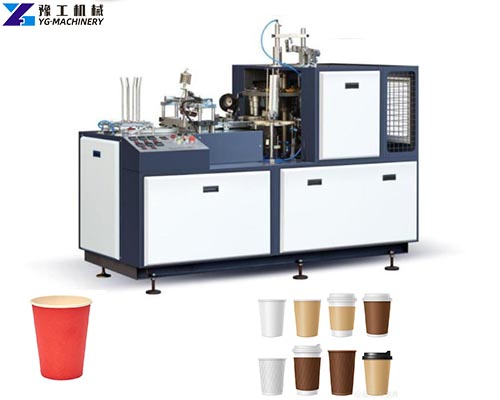 Why Do You Need To Veneer Paper Cups?
Paper cups and paper bowls are very widely used storage containers in daily life. They are usually used to hold cold or hot drinks. If you hold a hot drink at a high temperature, it is easy to burn your hands; if you hold a cold drink at a very low temperature, it is easy to form liquid on the outer wall. In order to prevent the above situation from happening, it is necessary to add a cup sleeve to the outer wall of the paper cup.
Corrugated Paper Cup Sleeve Forming Machine Features
It is suitable for various sizes of paper cups, paper bowls, coffee cups, and other products.
Applied to various sticking methods such as direct sticking, hollow and corrugated paper.
All veneer work is done automatically on one machine with a high degree of automation.
Operation and maintenance are simple, only one can operate the machine.
The paper cup sleeve making machine can also work with a paper cup-forming machine to improve work efficiency.
It has the functions of automatic feeding, creasing, embossing, punching, knurling, pushing out, counting, and so on.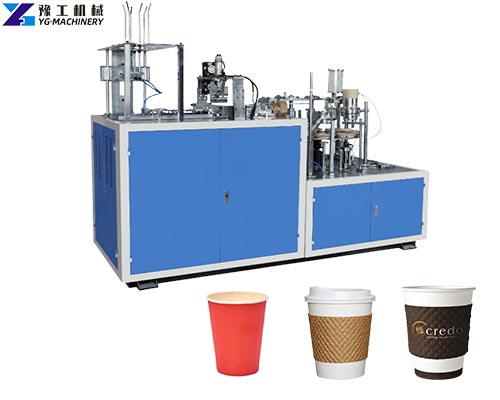 Recommended Paper Cup Forming Equipment
YG provides a variety of paper cup-forming equipment to provide customers with one-stop service. YG provides paper cup forming machines, roll die cutting machines, paper cup printing machines, paper cup sleeve machines, paper bowl machines, and other paper cup and paper bowl forming equipment. If you want to know more about YG paper products equipment, please leave us a message.