The paper lid forming machine is the best equipment for making round, oval, and square paper cup & bowl lids. It meets the needs of various paper container covers such as soup bowl paper lids, instant noodle bowl covers, coffee bowl covers, ice cream bowl lids, and so on. The paper cup lid machine can equip with a paper bowl machine to produce a complete set of paper tableware. The automatic paper cup cover making machine is easy to operate, stable in performance, and beautiful in the finished product, and is an ideal equipment for making paper bowl covers.
Forming Paper Bowl Picture Show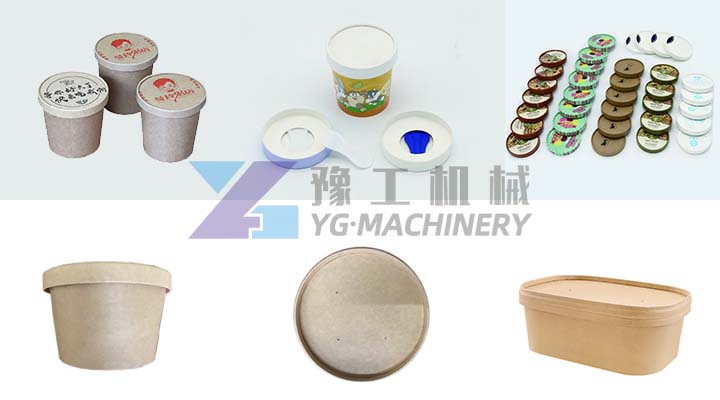 Paper Covers Are Replacing Plastic Covers
With the successful introduction of plastic restrictions and even plastic bans in various countries, the demand for paper products and even paper product processing equipment has gradually increased. Paper lunch boxes, food containers, and paper lids are heat-resistant, water-resistant, and oil-resistant. Compared to plastic cups and bowls, paper bowls are less prone to damage and can be recycled. Therefore, many customers who want to buy plastic lid machines turn to paper lid making machines instead. Paper snack boxes and paper lid machines are gradually replacing plastic containers, creating a new situation for the food packaging industry.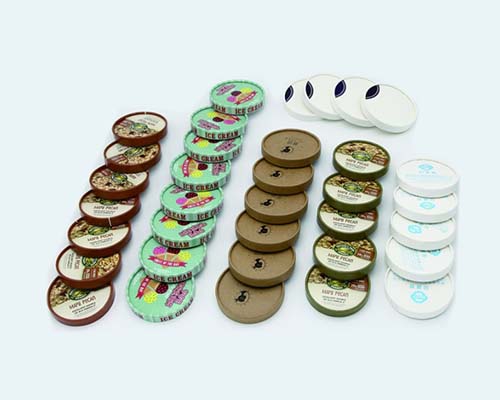 Paper Cup & Bowl Lid Forming Machine Workflow
The paper cup lid making machine is automatic working equipment, which mainly realizes the automatic positioning of each station through the encoder to form the cup cover. The main workflow of the paper cup cover machine is a suction sheet, feeding sheet, cylinder bonding, feeding the paper cover cylinder into the mold body, feeding the negative film into the mold body, spraying glue, the first roll mouth, the second roll Mouth, paper cover forming, cover body indentation, material receiving. Please refer to the following video for the specific workflow.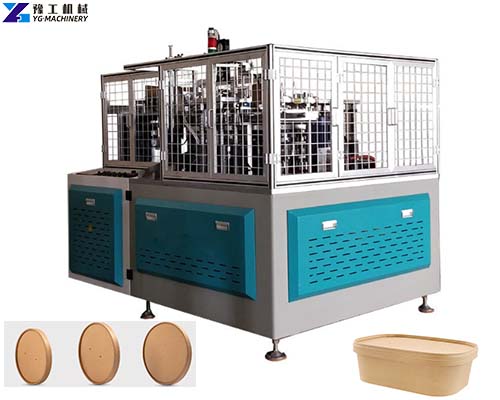 Paper Cup Cover Making Machine Parameters
Model
YG-10
Lid size
Lid height:10~15mm
diameter:140~200mm
Speed
45~60pcs/min
Suitable paper
Sing / double PE coated paper, glossy coated paper,
paper weight: 250~400gsm
Voltage
380V 50HZ
Power
14KW
Air Requirement
Consumption of 0.02 cube meters per minute,
pressure 0.3 MPA
Size
2.6 *1.85*2.1m
Weight
3300KG
The above are the parameters of the round and square paper cover machine for reference only. It can use Sing / double PE coated paper, and glossy coated paper to make bowl lids and cup lids. Please send us the specific size of your cup lid and we will customize the machine for you according to your needs.
Machine Details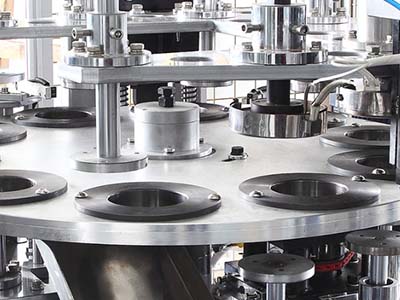 Main Features of Paper Lid Forming Machine
It adopts PLC control uniformly, which has the characteristics of intelligence and precision, and the punching is more accurate and there is no error.
It is suitable for the processing of various coated paper, such as single and double coated paper, coated paper, and glazing coated paper.
The paper lid forming machine forming mold uses aluminum alloy, and the material of the knife is GR12 manganese vanadium, which has a longer life and is not easy to damage.
It is suitable for processing paper covers of various shapes and sizes. Such as ice cream paper cover, coffee paper cover, soup paper cover, etc.
Automatic integrated molding equipment, no need to cut tubes, or form tubes, and can be processed and formed without hot melt glue.
The paper cup lid machine runs smoothly, the molding is stable, and the noise is low.