The concrete brick making machine is a special equipment for making concrete bricks using different raw material ratios such as cement, sand, fly ash, and ceramsite. The hydraulic cement brick making machine can make pavement bricks, wall bricks, driveway bricks, fence bricks, and other standard and non-standard block bricks by changing different molding molds. YG provides manual small concrete brick making machines and fully automatic brick making machines to meet the needs of different customers. Contact YG to get the concrete brick making machine price.
Cement Concrete Brick Making Machine Production Video
Finished Product Display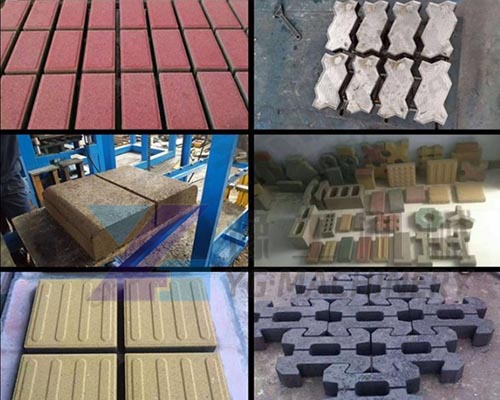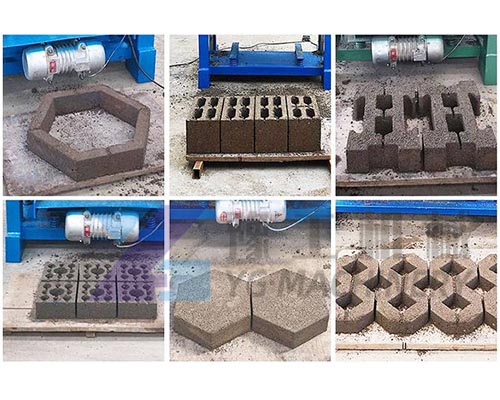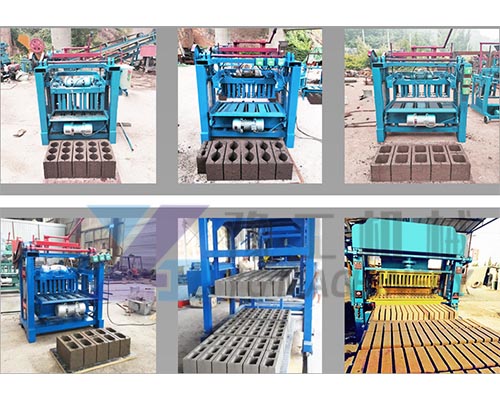 Concrete Brick Making Machine Working Principle
The brick making machine is formed by placing the raw materials in the mold of the brick making machine and then pressing them through the machine. The small concrete brick making machine needs to manually press the connecting rod structure and press the mold to close and press the molding. The automatic concrete brick making machine gear drives the crank linkage mechanism to make the beam move up and down to press the raw material. The automatic brick making machine can realize automatic continuous production with a mixer, conveyor belt, and other equipment.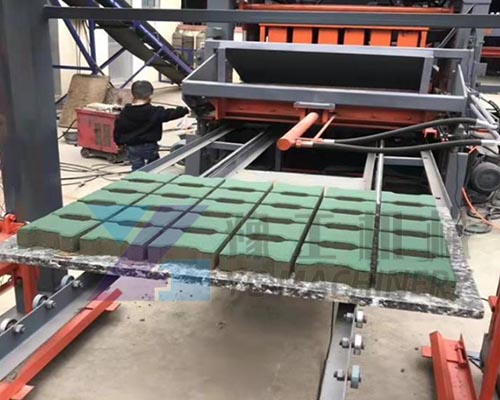 About Concrete Bricks
There are two types of concrete bricks: ordinary bricks and solid bricks. Concrete ordinary bricks are bricks made of cement as the cementitious material and ordinary aggregates such as sand, gravel, or pebbles as the main raw material. Concrete solid bricks are cubes poured with concrete. Compared with ordinary bricks, concrete solid bricks have more hard components, prolong the forging time, and reduce impurities. Ordinary bricks can be used for weighing walls in industrial and civil buildings, while solid bricks are widely used in weighing walls and non-weighing walls.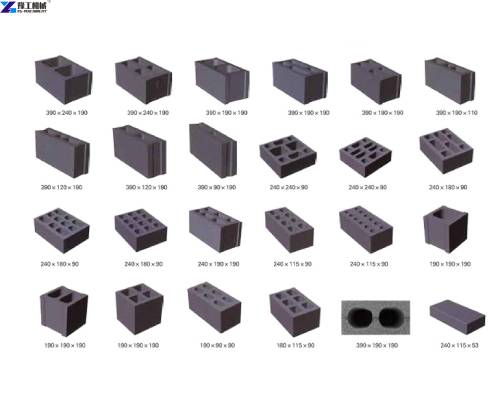 Manual & Automatic Cement Brick Making Machine
YG cement brick making machine manufacturer offers many types of concrete brick making machines for sale. For example, small concrete brick making machines, and fully automatic concrete brick making machines. And YG also supplies small brick making machines, Clay brick making machines, and other block brick making machines. And YG also provides a variety of mold customization services. No matter what style and specification of bricks you need, YG can meet your needs. Please leave us a message about your needs, and we will provide you with the best brick-making customization plan.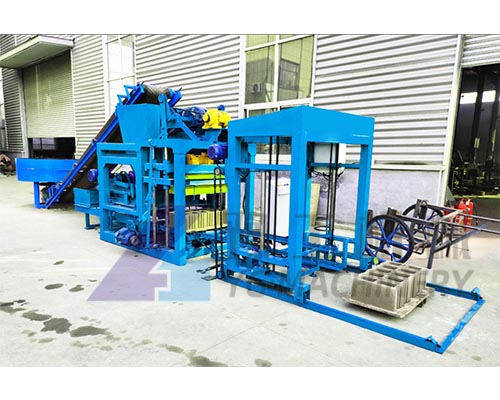 Concrete Brick Making Machine Features
Low energy consumption. The concrete brick making machine with the same output saves more than half of the electricity than other equipment, so the energy consumption of this equipment is low.
High productivity. The hydraulic concrete brick making machine can produce bricks of a mold in 20~25 seconds.
Noise is low. The cement brick-making machine adopts high-frequency vibration mode technology, the mold is vibrating during operation, and the body adopts a vibration-absorbing device, so the noise is very small.
Easy to operate. Whether it is manual or automatic brick-making equipment, one person can learn how to operate the machine in a very short time.
Energy saving and environmental protection.
High molding rate. The concrete bricks made by the concrete brick making machine will gain a certain strength soon after they come out, which is convenient for transportation, storage, and maintenance.
Low investment cost. YG offers a variety of large and small brick making machines, featuring low investment costs and high output.