The track wire saw machine is a kind of wire saw machine, which is a diamond wire saw cutting machine that adopts a crawler type self-propelled. This crawler wire saw cutting machine is widely used in large area foundation cutting, bridge, support beam cutting, house demolition, etc. It can also be applied for underwater cutting. The equipment can realize 360° rotation in situ, adapting to various industrial and mining environments. With remote control function, low requirements on working conditions, and strong adaptability.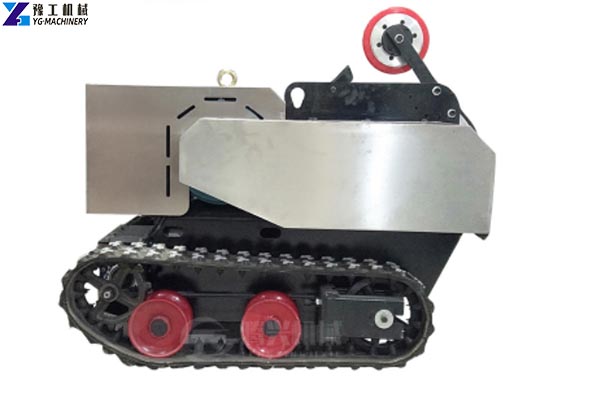 Crawler Wire Saw Machine Application
The crawler wire saw cutting machine is a versatile and versatile piece of equipment. It can easily cope with various constructions to meet the needs of different customers. The crawler diamond wire saw machine is widely used in cutting and demolition of engineering buildings, floors, pile foundations, bridges, opening doors and windows on walls, etc.


Parameters of Caterpillar Track Wire Saw Machine
| | |
| --- | --- |
| Model | YG-220 |
| Motor Power | 22kw |
| Way of receiving the rope | Crawler walking, unlimited rope retraction |
| Way of walking | Battery storage for walking |
| Total Weight | 430kg |
| Machine size | 700*1200*950mm |
| Power supply | 380v |
| Rotating speed | 1000 rpm |
| Torque | 230 new meters |
Electric Diamond Wire Saw Machine Advantages
Remote control. One-button remote control, saving time and effort
Automatic movement. Crawler walking, no manual handling, automatic loading, and unloading
Automatic charging. Storage battery fully charged to run for a period of time, no need to charge while using.
Fast rope collection. Unlimited rope retraction can be realized, and the rope retraction speed can be adjusted.
Made of high-strength aluminum alloy with long service life.
YG provides steel-concrete diamond rope for this equipment, which has the characteristics of wear resistance and long service life.
The track adopts wear-resistant rubber, which has a strong bearing capacity and realizes continuous work.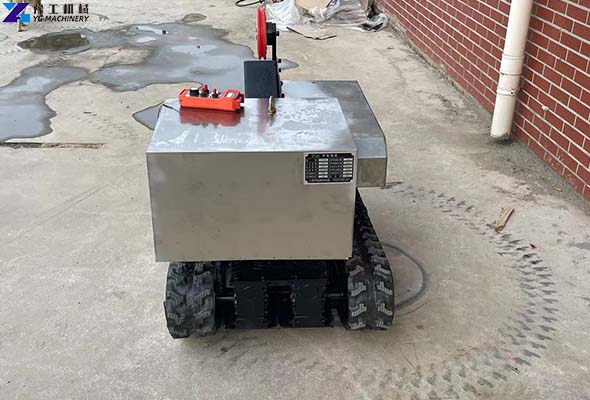 Why Choose YG Diamond Wire Saw Machine Manufacturer?
As an engineering machinery manufacturer that has been in the construction machinery industry for more than 20 years, YG is trustworthy. YG is a crawler wire saw machine manufacturer. It adopts a direct supply sales model with sufficient supply and competitive prices. Moreover, we also provide technical support, and YG engineers answer various technical questions for you. Whether it is pre-sales or after-sales, we can help you solve problems. Moreover, all YG machines are tested before leaving the factory, and only after passing the test will they leave the factory, so the quality is guaranteed.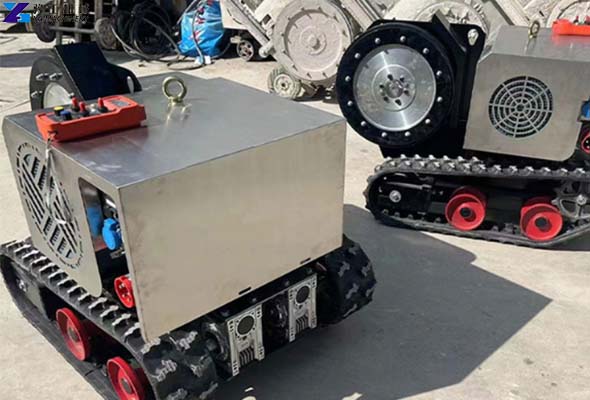 Supporting Machine
In addition, YG engineering machinery manufacturer also provides electric wire saw machines, hydraulic wire saw machines, electric wall saw machines, hydraulic wall saw machines, diamond ropes, and other supporting equipment. If you are interested in YG construction demolition equipment, please contact us to get a quotation.