The hydraulic wire saw is a cutting device that can cut solid objects such as stone and concrete. The hydraulic diamond wire saw cutting machine consists of a wire saw unit, a power station, and a diamond wire saw blade. The wire saw machine is commonly used equipment in reinforced concrete demolition engineering. It has low labor intensity, safe and reliable operation, and strong power. The cutting surface is straight and neat without trimming. With strong adaptability to working environments and high efficiency, it is the best equipment for static cutting.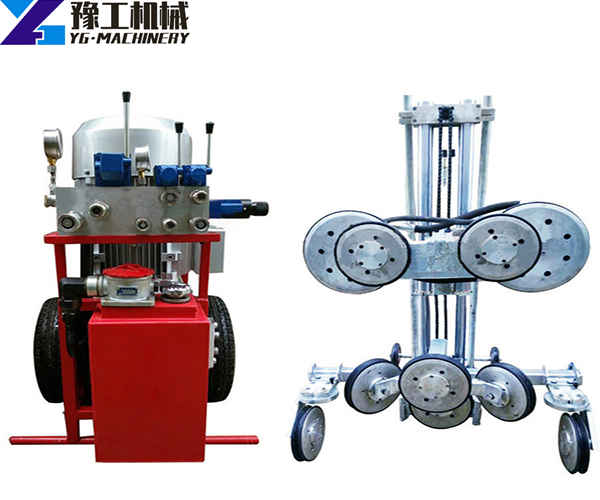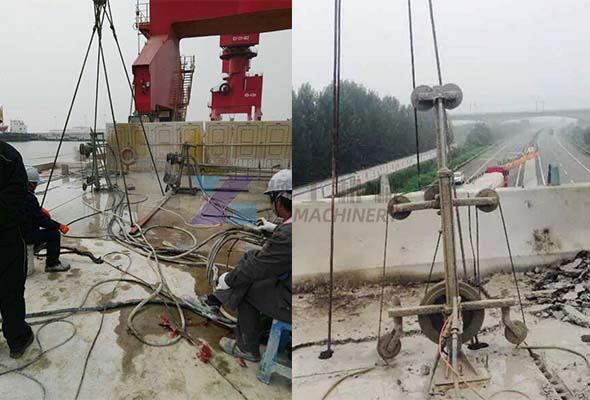 Parameters of Hydraulic Wire Saw Machine
| | |
| --- | --- |
| The main technical parameters | Technical parameters of the hydraulic pump station |
| Rope driving method: hydraulic | Rated output power: 22/25KW |
| Motor type: HM-40/80 (single/twin cylinder) | Working Voltage::380V50HZ |
| Minimum input power:25/33HP | Hydraulic pump station type: Gear pump |
| Shaft output speed: 350/940/1300r/min | Main drive motor working flow: 40-100L/min |
| Maximum rope length: 18 meters | Working Pressure:15-20Mpa |
| Feed mode: Fully automatic hydraulic pressure | Fuel tank volume: 17L |
| Cutting machine unit weight: 64KG | Weight: 98kg |
| Host drive motor weight: 14KG | Size: 650*550*1150mm |
| Total Weight: 78KG | |
In addition to hydraulic wire saw machines, YG also provides diamond wire saw machines such as crawler wire saw machines and wire saw machines for granite. In addition, YG also provides cutting and demolition equipment such as concrete wall saws and pile breakers. If you want to know more, please contact us.
Hydraulic Diamond Wire Saw Machine Application
The hydraulic diamond wire saw can cut thick concrete and irregular concrete. Such as girders, high-speed rail piers, equipment foundations, and other concrete structures. The hydraulic wire saw machine is flexible in use, and can be cut horizontally and vertically. Because the hydraulic wire cutting machine uses a diamond bead seat to grind materials, it can cut solid objects such as stone, reinforced concrete, etc.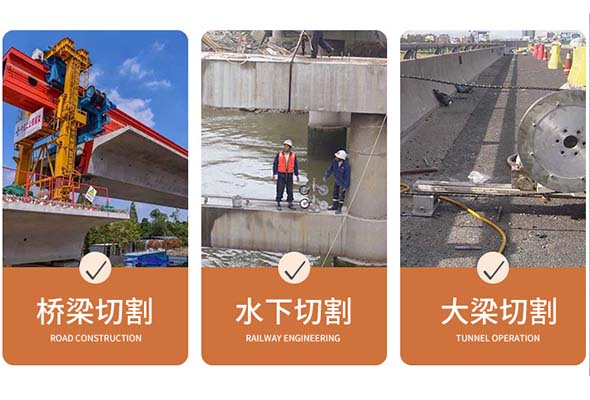 Why Use a Hydraulic Wire Saw Cutting Machine?
With the rapid development of the city, the population density increases, and high-rise buildings stand everywhere. The surrounding environment of the building is complex, and the demolition faces great challenges. Considering safety, quality, construction period, on-site demolition conditions, etc., linear cutting demolition is a good choice. Wire saw cutting is flexible for thick concrete and irregular concrete cutting and demolition and can be cut horizontally or vertically. Linear cutting makes the construction surface tidier, and can greatly increase the working speed to shorten the construction period and further reduce labor costs. In addition, the hydraulic wire saw machine can meet the cutting depth that the hydraulic wall saw machine cannot reach.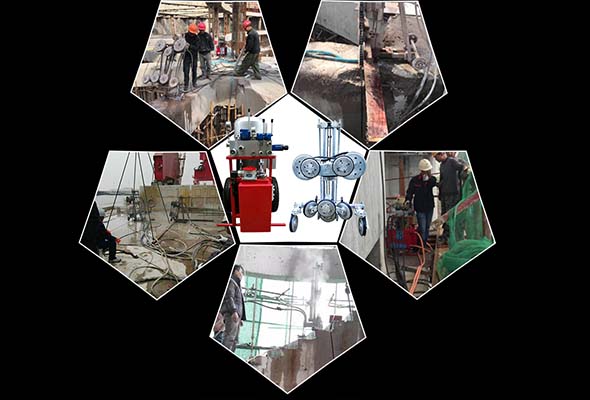 Hydraulic Diamond Wire Saw Composition
The hydraulic wire saw machine consists of two parts: the hydraulic power group and the hydraulic wire saw unit.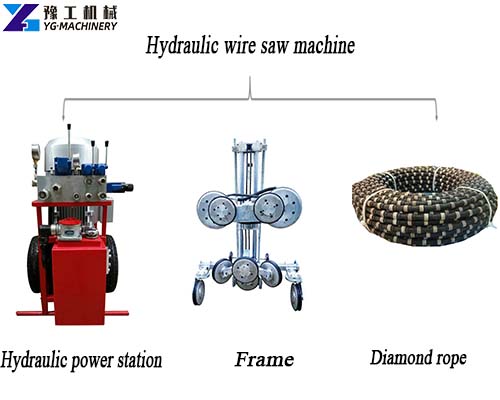 Diamond Wire Cutting Rope
Hydraulic wire saw machine uses diamond bead saw wire for cutting and demolition. Due to the high hardness of diamond, the beaded wire saw made of diamond material has high hardness as the cutting material. It can cut stone with high hardness, concrete, and so on. Diamond saw wire is used with a hydraulic wire saw machine, which has high cutting efficiency and can cut 2~3 square meters per meter.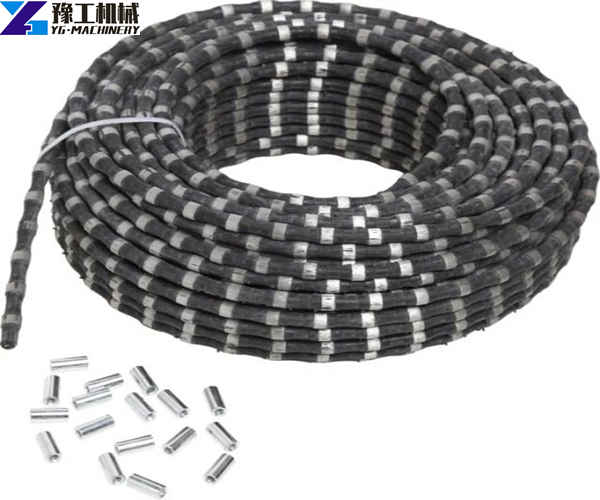 Hydraulic Wire Saw Features
Efficient power. The combination of a wire saw unit and hydraulic power unit, together with universal wheels and ropes, can achieve efficient cutting.
Easy to operate. The cutting depth is not limited, the working environment is more adaptable, and the working efficiency is higher.
Wide adaptability. The equipment can cut concrete walls, bridges, pillars, etc.
Easier to remove. It can be cut horizontally, vertically, or obliquely. It is the equipment used in demolition, demolition, and reconstruction projects.
The cutting surface is neat. Due to the linear cut, the construction section is neat and straight.
Improve bidding advantage. The equipment greatly shortens the construction period and further reduces labor costs.
Safe and reliable. The hydraulic system has high safety performance, stability, and reliability.