The block brick making machine is a machine that presses various raw materials into unburned bricks under high pressure. The cement bricks, hollow bricks, etc. produced by this hydraulic non-burning brick making machine do not need to be fired. The finished product can be obtained by sun drying. By using different raw materials, the brick molding machine can make clay bricks, shale bricks, concrete bricks, fly ash bricks, and many other different bricks. And this multifunctional block brick making machine can make bricks of different shapes by changing different molds.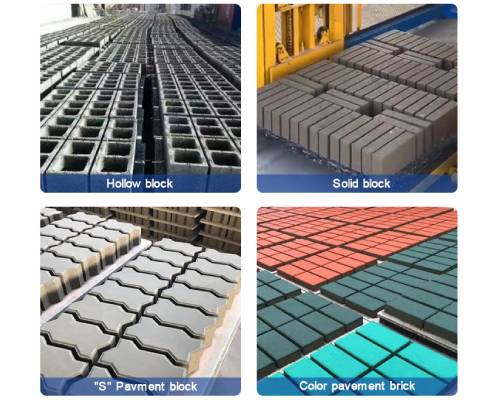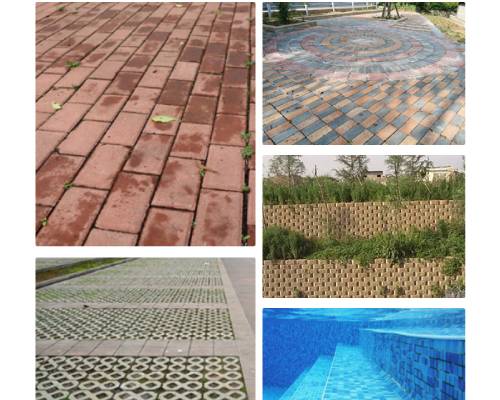 Types of Block Brick Making Machines
According to the degree of automation and the way of using power, YG Construction Machinery provides various types of brick making machines. Such as small manual type, large mobile type, diesel mobile type, brick making machine production lines, and other brick processing equipment. In addition, YG brick making machine manufacturers also provide other brick making equipment, such as mixers, conveyors, stackers, and other equipment.
Small Manual Brick Molding Machine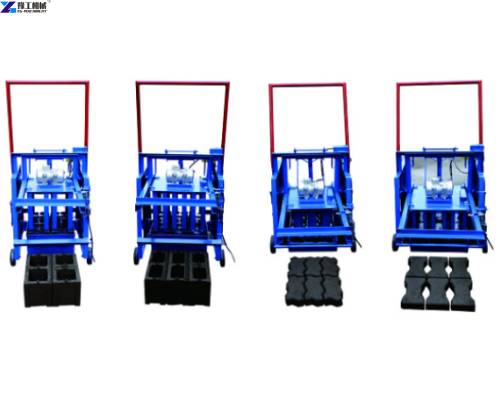 The small manual brick making machine is a push-pull simple mobile brick making machine. Put the raw material on the mold directly, the person presses it manually, and the mobile brick press molding machine directly hits the bricks on the ground. This type of manual brick making machine is easy to operate, convenient, and quick.
Molding Cycle(s)
45s
Power(kW)
1.1kw
Daily production(block)
400*200*200MM 900
400*150*200MM 1350
400*100*200MM 1800
240*115*53MM 5000
Machine size(mm)
1050*820*1100
Machine weight(kg)
210
Number of operators
1-2
Large Mobile Block Brick Baking Machine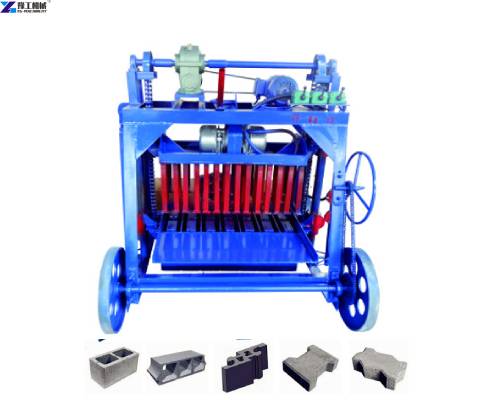 The size and production capacity of large mobile brick making machines are higher than that of small manual brick making machines.
Molding Cycle(s)
45s
Power(kW)
4.5kw
Daily production(block)
400*200*200MM 3200
400*150*200MM 3840
400*100*200MM 5760
240*115*53MM 12600
Machine size(mm)
1250*1350*1550
Machine weight(kg)
750
Number of operators
2-3
Diesel Mobile Brick Molding Machine

A diesel mobile brick molding machine is a device that uses diesel as power. It meets the brick-making needs of many countries that do not have access to electricity. YG diesel brick manufacturing machines have been exported to Africa, Southeast Asia, and other countries.
Molding Cycle(s)
45s
Power(kW)
7kw
Daily production(block)
400*200*200MM 2400
400*150*200MM 3000
400*100*200MM 4200
240*115*53MM 10800
Machine size(mm)
2400*1200*1700
Machine weight(kg)
880
Number of operators
1-2
Brick Production Line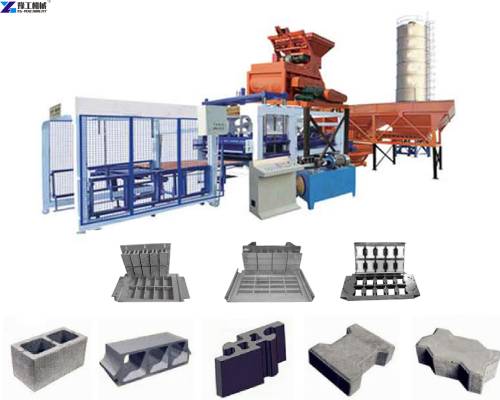 Brick-making production line is a production line composed of much brick-making processing equipment, which can realize large-scale and efficient production of bricks. Generally speaking, a brick production line includes mixers, conveyor belts, brick making machines, and other equipment.
Molding Cycle(s)
35s
Power(kW)
15.2kw
Daily production(block)
400*200*200MM 3000
400*150*200MM 3750
400*100*200MM 5250
240*115*53MM 18000
Machine size(mm)
1800*1300*2300
Machine weight(kg)
2300
Number of operators
3-4
Brick Type that Block Brick Making Machine Can Make
The block brick making machine is a multifunctional brick-pressing device, which can change the mold to make many different types and shapes of bricks. Such as perforated bricks, hollow bricks, standard bricks, pavement bricks, curb bricks, clay bricks, concrete bricks, and other conventional bricks. It can also make a variety of colored pavement bricks.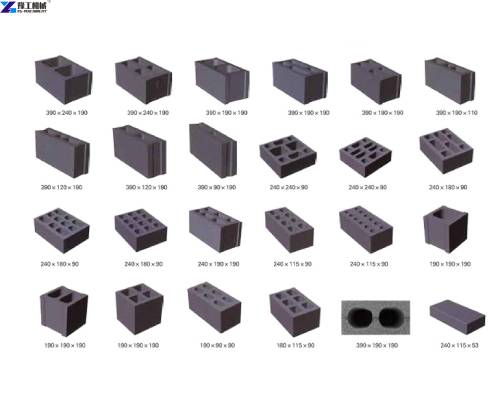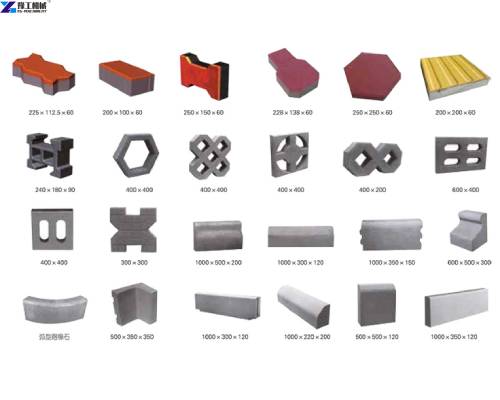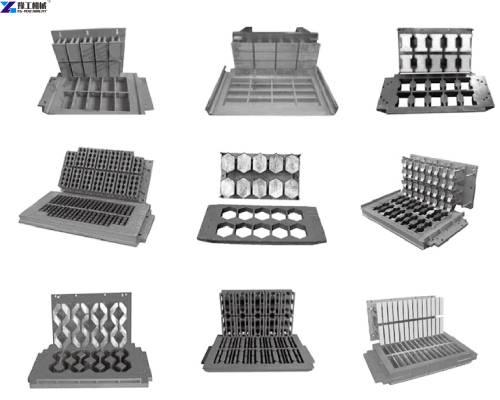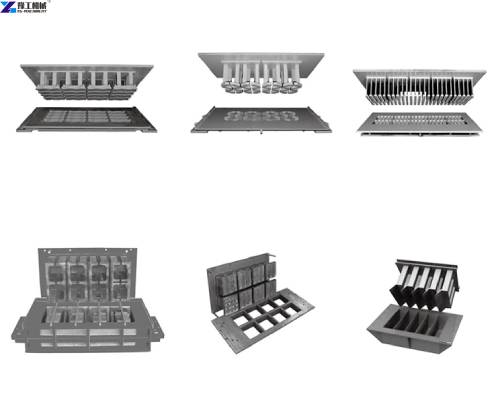 Applicable Materials
The non-burning brick machine mainly uses stone powder, cinder, coal stone, chemical slag, etc. as raw materials to make non-burning bricks.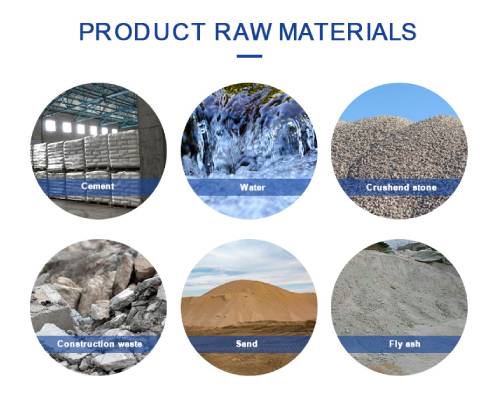 Working Principle of Brick Manufacturing Machine
The working principle of the brick manufacturing machine is: the motor drives the gear to rotate, and the beam moves up and down through the crank connecting rod structure. Place the raw material in the mold manually or automatically by the equipment, and press down the beam to close the mold. During the pressing process, it generates a huge pressure to extrude the raw material placed in the mold. Lift the beam and push the formed brick out of the mold to complete the brick production.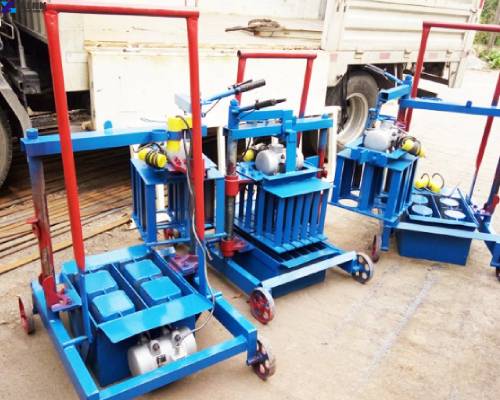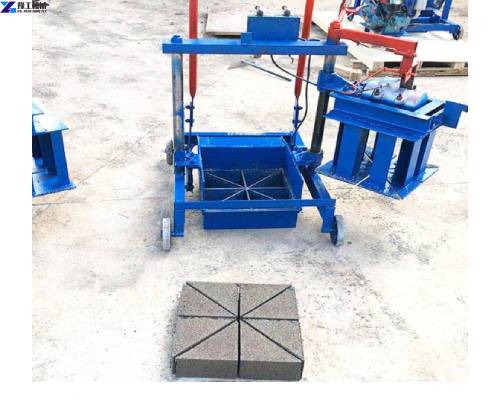 Block Brick Making Machine Advantage
High Efficiency
The main engine adopts national standard steel, with high efficiency, sufficient power, and long service life
Wide Application
Stay updated and see our current exhibitions One machine is multi-purpose, changing the mold can produce a variety of different brick types.
Durable
The block brick making machine mold adopts wire-cutting technology, which is strong and durable after high-temperature heat treatment and other processes.
High Stability
The molded product has high stability and a low rejection rate.
Environmental Friendly
No waste water, waste residue, and waste gas are produced in the production process.
Good Performance
Stable product performance, low power consumption, and easy maintenance.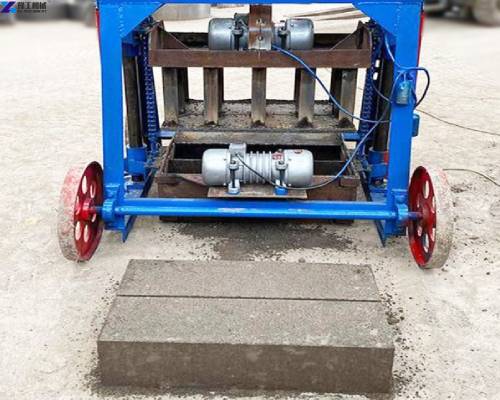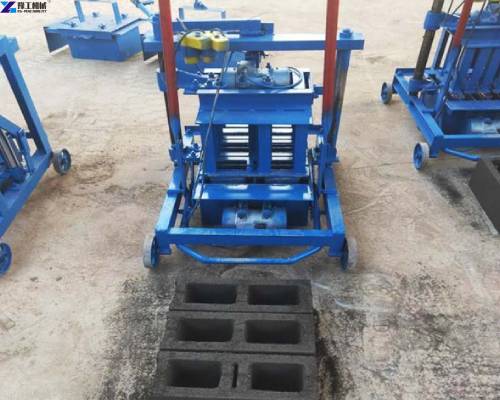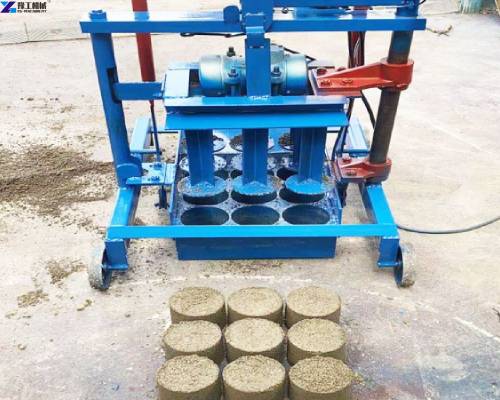 About YG Block Brick Making Machine Manufacturer
YG Brick Machine Manufacturer is a construction machinery manufacturer, we provide a variety of construction machinery. For example, breaking equipment(concrete wall saw, pile cutting machine, diamond wire saw, rock splitter machine), rebar processing machine (rebar bending machine, punching and shearing machine, rebar end upset forging machine), dustless sandblasting machine, automatic conveyor sand blasting machine, etc.