YG fiber laser cutting machine price
As a professional fiber laser cutting machine manufacturer. We have a series of CNC laser cutting machines and laser engraving machines for sale. YG Machinery can make corresponding customized designs according to customer needs. Our large-scale laser cutting machine is suitable for mass laser cutting processing of acrylic board, medium density fiberboard, textiles, etc. For engraving glass, wood, plastic, leather, paper, stone, fabric, and other materials. We recommend our YG series laser engraving machine. This page will give a basic introduction to our YG1530 fiber laser cutter. Please feel free to tell us your requirement. Our sales manager will send a fiber laser cutting machine price shortly for your reference.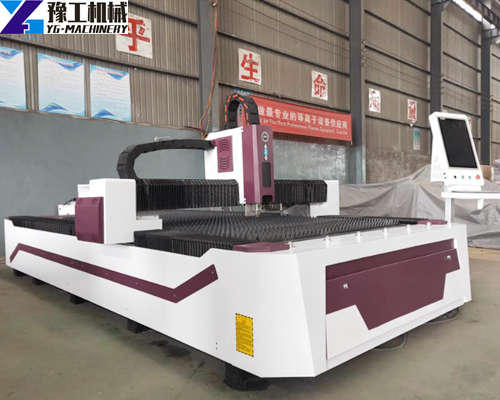 Parameters
| | |
| --- | --- |
| X, Y Working Area | 1500*3000mm |
| Laser power | 500W–800W–1000W–1500W |
| Resolution | 0.025mm |
| Reposition precision | ±0.02mm |
| Maximum cutting speed | 60m/min |
| Maximum acceleration | 1.2G |
| Operating Voltage | Ac 380V 50Hz |
| Total power | <10KVA |
| Machine operating temperature | 5–45℃ |
| Working humidity | 5%—95% |
| Dimensions | 4500mmX2200mmX1600mm |
| Weight | 4700KG |
| Protective glass | 1 set |
| Transmission mode | precision double drive |
| Laser type: fiber laser | fiber laser |
| Support graphic format | DWD、DXF、JPGE、PCX、AI、TIFF、PLT、CDR、BMP、GIF |
YG1530 fiber laser cutting machine
We will introduce a fiber laser cutting machine from four parts:
1): Fully optimizes laser head
2): Max 1000w laser source
3): Control program
4): Water chiller
Brief Infomation
■Tube welding.
■Italian COLGAR machine milling boring.
■The fiber laser cutting machine weighs 3 tons.
■Machine error accuracy 0.02mm.
■With 24 hours quenching process.
■Support max moving speed 60m/min.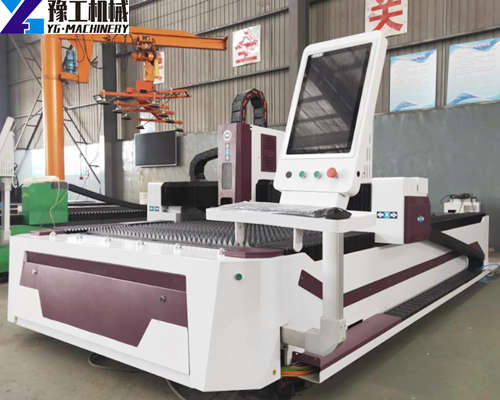 BT240S – laser cutting head
BT240S series laser cutting head is suitable for medium and high-power fiber lasers in industrial applications. Compared with the BT240 series, the upgraded version of the BT240S series has been fully optimized in terms of dust-proof design and customer experience. We all know that the collimating lens is very likely to be contaminated when inserting or pulling out the fiber. Therefore, the BT240S series avoids this risk of contamination by adding a top protection window to the collimating component. At the same time, the bottom protective window structure has also been fully upgraded. We add a dust cover to it. Dual protection design greatly improves the user experience. And the risk of lens contamination is almost zero. If you are ready to buy a fiber laser machine, please do not hesitate to contact us. You will get a competitive fiber laser cutting machine price from us.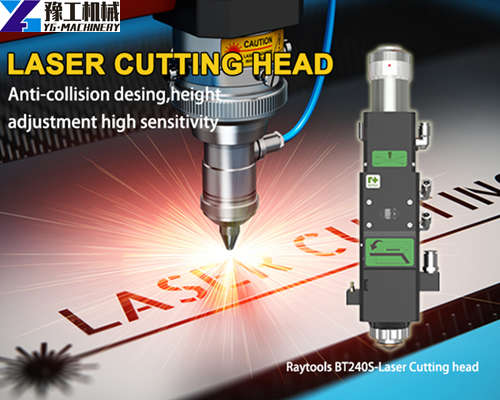 Advantages
Optimized optical configuration, smooth and efficient airflow design.
Laser head body adds an anti-collision function.
The dustproof design is fully upgraded, with double protection. And the risk of lens contamination is almost zero.
With a variety of optical interfaces, so you can choose a variety of fiber lasers.
Turntable focusing, manual correction, flexible fine-tuning, adjustable range 20mm, precision 0.05mm.
The collimating lens, focusing lens, and nozzle all have a cooling structure.
Specifications
Power Rating —-≤4KW
Clear Aperture —-28mm
Cover Glass —-φ24.9mm*1.5mm(Top); φ27.9mm*4.1mm(Bottom)
Assist gas Pressure —-≤25bar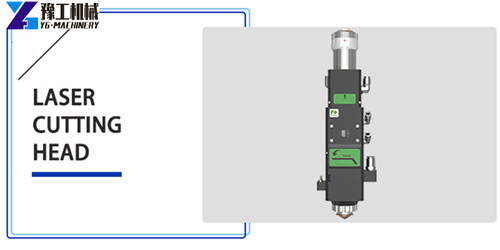 Max 1000w laser source
Max 1000w laser has higher electro-optical conversion efficiency (>30%). Stronger ability to resist plateau stress. And higher and more stable optical quality. YG laser source uses an optimized second-generation optical fiber transmission system. In this way, the cutting effect of thick plates is more stable and finer cutting. This machine is suitable for a variety of application scenarios. For example cutting, welding, punching, medical equipment processing, etc. The cutting board has a narrow seam and a bright cross-section. Compared with similar lasers, the Max 1000w laser source has obvious advantages as follows:
■ High electro-optical conversion efficiency
■ Excellent altitude resistance to pressure
■ Efficient sheet cutting
■ Custom output fiber length
■ Wide modulation frequency range
■ Maintenance-free operation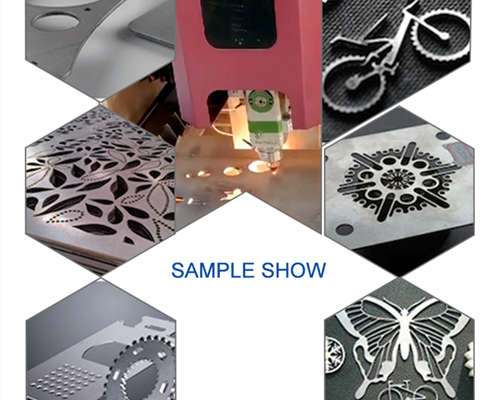 Control program of fiber laser cutting machine
Cypcut software is a three-dimensional cutting software. It can directly read IGS format files exported by UG and SolidWorks software. And can automatically extract the section to be cut and the track to be cut. No need to manually select and edit. Cypcut software has fast and convenient automatic leveling and center correction functions. Thereby eliminating the tedious manual operation and improving the cutting accuracy. When the pipe is rotated and the single-sided cutting head is raised or lowered. Control program can automatically calculate the height of the pipe according to the pipe size. So as to avoid collisions during the cutting process. At the same time, unnecessary lifting during single-sided cutting is greatly reduced, thereby saving time. Leave your message to get the fiber laser cutting machine price now if you need it.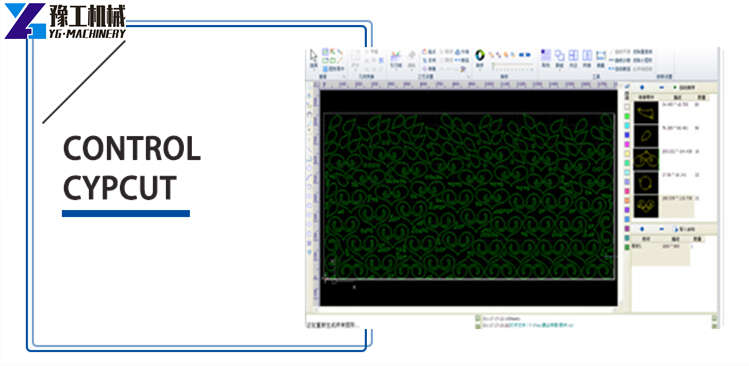 Water cooling device
When the laser head cuts metal, the laser head and laser device will generate some heat energy. A water chiller is used to cool these two parts. In the laser head part, mainly cooling the mirror.
The temperature in the water chiller is automatically adjusted and is generally set at about 25 degrees.
Pure water should be added to the chiller. (Change once a week)
Filter (change once every 3 months)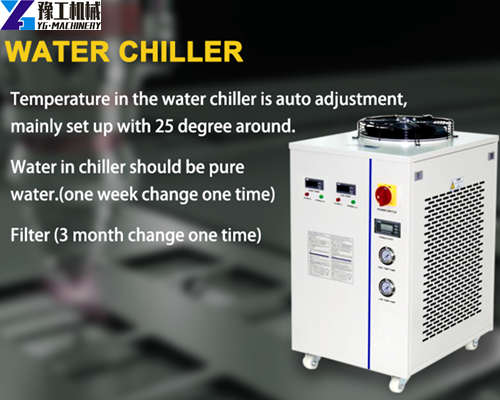 Related products
As a leading brand in the laser cutting machine industry, YG Machinery has developed and manufactured a series of high-precision, high-efficiency CNC laser cutting machines and laser engraving machines. Also, we have a series of rebar processing machinery. For example, rebar straightening and cutting machine. Rebar upsetting forging machine. Rebar bending machine. Thread rolling machine. Wet sandblasting machine. You can click this machine if you want to learn more about them. Or you can contact us directly.