What Is A Small Powder Packing Machine?
The small powder packing machine is a general term for packaging equipment for packaging powder products. There are many kinds of powder products. It can involve multiple industries such as industry, food, agricultural and sideline products. It involves milk powder, starch, pesticides, veterinary drugs, premixes, additives, condiments, feeds, enzyme preparations and other products. Please contact us directly if you are looking for spices packing machine price. Coffee powder packing machine. Chilli powder packing machine. Detergent powder packing machine. Masala packing machine and so on. If you are looking for a small powder filling machine manufacturer, we will be your ideal choice.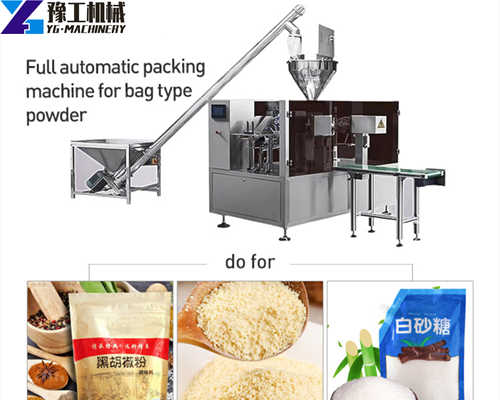 Parameters
Equipment code
YG-DXDF-280
YG-DXDF-350
YG-F520
Metering range
1-50g
100-500g
100-2000g
Packaging accuracy
±≤1%
±1%
±1%
Filling Speed
0-50bag/min
0-40bag/min
0-30bag/min
Filling way
Inclined pish spiral
Horizontal sliding screw
Vertical screw
Bag making size
L:40-160mm W:40-120mm
L:80-250mm W:60-150mm
L:800-400mm W:80-250mm
Packing style
Three/Four edge-sealing/Back sealing side
Back sealing side
Back sealing side
Code style
Steel seal/Robbon cartrige
Suitable material
Two layers of and more than two layers of the composite membrane
Voltage/Power
AC220V/50HZ/1.1KW
AC220V/50HZ/2.3KW
AC220V/50HZ/3.5KW
Size(L*W*H)
730*1000*1700
1000*950*1800
1100*1360*2750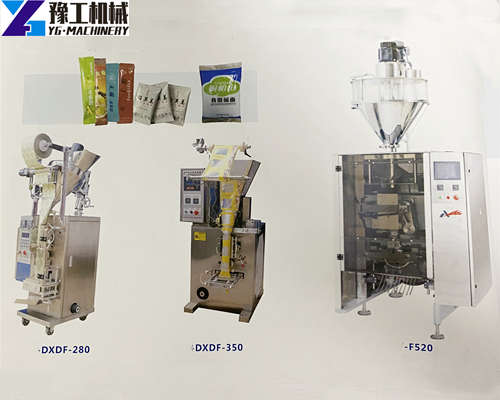 YG Powder Packaging Machine For Sale
As a professional manufacturer of powder, granule, and liquid packaging machines. YG Machinery has a series of packing equipment products for customers with different needs to choose from. As far as the powder packing machine is concerned, we have a roll film type bag powder packaging machine. Automatic upper bag type powder packaging machine, etc. You tell us your needs. For example, what products are packaged? The weight of the package? The width of the bag? Then we recommend the most suitable small powder packaging machine for you at the best powder packing machine price. The following will introduce the roll film bag powder packaging machine and its series of packaging machine parameters.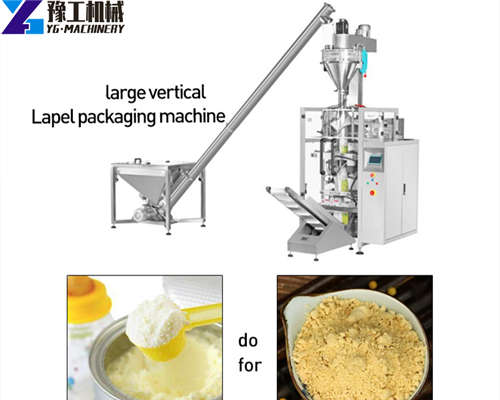 Roll Film Type Bag Powder Packaging Machine
This series of packaging machines adopt a computer operation panel and spiral metering method.
Powder packaging machines can automatically complete the functions of bag making, metering, blanking, sealing, coding, and slitting.
The equipment has a photoelectric tracking correction system.
Equipped with high-precision stepping motor or servo motor. Accurate to the same position of each package color block.
The control system completes the synchronization, fixed-length, positioning and speed of the whole machine.
When the packaging film is missing, it will automatically stop, and the degree of automation is high, which can effectively save labor.
A powder packing machine is suitable for the packaging of products in the food, medicine, and chemical industries. Such as milk powder, sesame paste, coffee powder, condiments, food additives, flour, Ganoderma powder, Chinese medicine powder, veterinary drugs, pesticides, etc.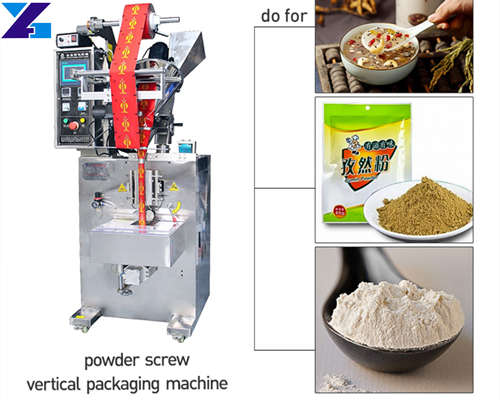 Why Choose Us?
1: YG small powder packing machine is equipped with a dual CPU microcomputer control system. 5-inch LCD display in Chinese or English. Humanized operation interface. The cursor is automatically detected and tracked. The operation is simpler. Equipped with a high-precision stepping motor to ensure the accuracy of the cutting position of each packaging bag.
2: The appearance of the whole set of small powder packing machines is made of stainless steel, and all machine structures are selected and designed in accordance with food and drug hygiene standards. The whole packaging line equipment is designed according to the GMP standard, which fully meets the national food and drug hygiene requirements. Realize the fully automated action of the assembly line to ensure that personnel will not touch the product during the entire production process. The production process is completely transparent and more reliable.
3: The inner wall of the container in contact with the material is polished. And the structure that is often disassembled and washed is connected with the easy-disassembled parts to ensure that it is convenient to clean when shifting or changing products.
4: Our technicians can go to your small powder filling machine factory site to investigate and design the best production plan for you on the spot. YG Machinery provides free technical support for other aspects of the production line.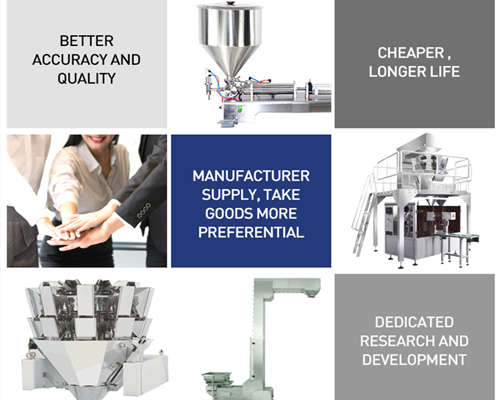 YG Packaging Machine Series Product List
Small bag fully automatic powder packing machine
Automatic upper bag type powder packaging machine
Fully automatic bottled powder filling line
Fully automatic can powder filling line
Automatic milk powder/protein powder filling line
Fully automatic linear powder filling machine
YG Fully automatic rotating disc powder filling machine
Automatic online weighing powder filling machine
Semi-automatic powder filling and packaging machine
Granule packing machine
WhatsApp/WeChat/Phone/Skype: +86 13613856800
Email Address: admin@yugongengineering.com