Wet Wipes Production Line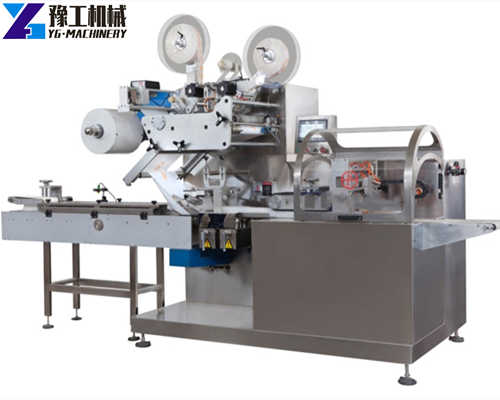 YG wet wipes production line for sale
YG Machinery specializing in the manufacturing of high-speed wet wipes production line. As a professional wet wipes machine manufacturers, we have different types of wet wipes manufacturing machines for your choice. For example, a fully automatic single-channel wet tissue manufacturing machine. Fully automatic double channels wet wipe production line. If you are looking for wet wipes production line for sale, please feel free to contact us.
According to the packing method, we have 1-2 pcs/pack automatic single or double sheet wet wipes production machine. 5-30 pcs/pack semi-auto wet tissue folding machine. 30-120 pcs/pack high-speed wet wipes production machine (Auto-splicing). Which wet wipes production line do you need? Let's talk about the 30-120 pcs/pack High-Speed Wet Wipes Folding Machine in detail in this page. Or you can view this page to learn more about YG wet wipes making machine other information.
30-120 pcs/pack High-Speed Wet Wipes Folding Machine
Wet wipes manufacturing process: unrolling – slitting fabric into lanes – folding – wetting – cutting – pile&counting – delivering
Main technical parameter(suitable to wet tissue for large size packing)
Product type: wet wipes(non-cross folding)
Product speed: 250-380 cuts/min (3000-4500 pcs/min )
Suitable raw material: air-laid paper, spunlace /hot-rolling nonwoven fabric
Weight of raw material: 40-80g/㎡
Folding way: "Z" shape (pop up and non-pop up)
Cutting unite: a. Double paper shelves
b. 10 lanes or 12 lanes,2 rolls
Raw material roll width:900~1000mm
Length of wet tissue:140-220mm (setting via touchscreen)
Size of raw material: (1000-1250)×Ø1000 (mm, W×Dia)
Wet tissue unfolded size: (140-220)×(150-250) (mm,L×W)
Wet tissue folded size: (140-220)×(90-110) (mm,L×W)
If you have any other questions about YG 30-120 pcs/pack wet wipes production line, please leave your message.
Wet wipes production machine detail
Material supply system: Servo motor
Cutting system: Converter motor
Piling system: Servo Motor
Power supply: 380V 50HZ
Power: 10KW
Size of machine: 10200×3300×2000(mm, L×W×H)
Weight of machine: 5000 kg
Water Tank:400L   2pcs
Optional making: wet tissue packing machine
Why choose YG as your wet wipes manufacturing machine supplier?
As a professional wet wipes production line manufacturer, YG Machinery has more than 15 years of experience in the production of wet tissue machines. Therefore, regardless of production experience, product quality, customer service, and other aspects, we are in a leading position in the industry. At the same time, our wet wipe rewinding machine, wet tissue packaging machines, and other wet wipe-making machinery have won unanimous praise from customers. Are you looking for wet wipes machine manufacturers?
At the same time, If it is convenient for you, welcome to visit our wet wipes production machine factory. If you are looking for a disinfection wipes production line or baby wipes making machine. Just feel free to contact us. You can tell us your requirement by the following message form. Or you can send a message to us by WhatsApp number: +86 138 3856 5351 directly.
Other Products
Our wet wipe production lines are exported to Mexico, Singapore, Brazil, Indonesia, South Korea, the Philippines and other countries. In addition, we have a paper tissue making machine, paper rewinding machine, PE gloves making machine, nitrile gloves production line, mask making machine for sale. Intelligent disinfection door, smart automatic disinfection channel, trolley disinfection tunnel. Automatic sandblasting machine. Rock splitter machine. Road line marking machine. Down the hole drilling machine, water well drilling rigs for sale. Welcome to contact us.