The arc punching machine punches the pipe through the die. The radian of the punching hole can be customized according to customer needs. This pipe end arc punching equipment is professional equipment for processing stainless steel pipes, iron pipes, aluminum alloy pipes, copper pipes, etc. Hydraulic pipe end arc punching machine is widely used in the punching of various pipes such as stair railings, guardrails, shelves, and climbing paths. Use this equipment to stamp and form at one time, without deformation and burr.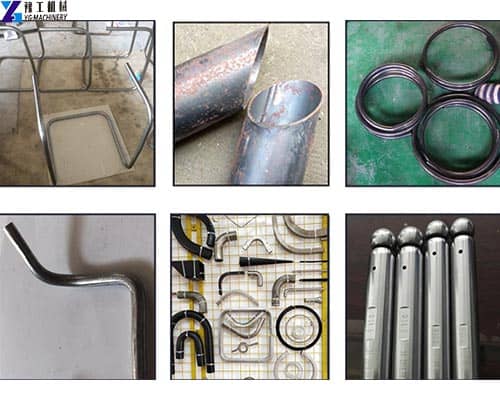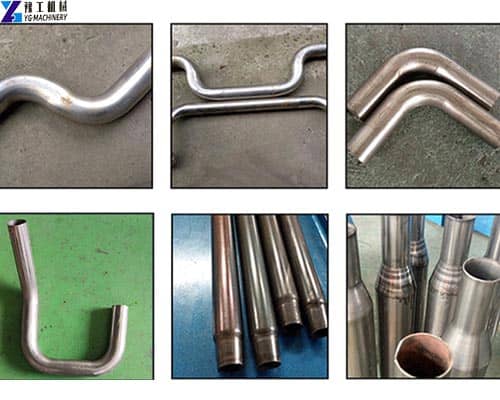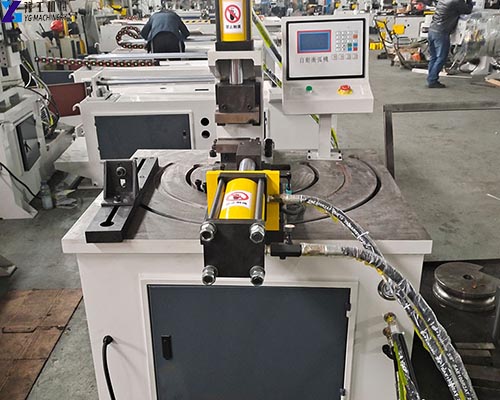 Horizontal Arc Punching Machine Technical Parameters
| | |
| --- | --- |
| Applicable pipe diameter | 19-42mm |
| Angle | 0-180degree |
| Voltage | 380V /50HZ |
| Oil pressure | ≦120g/cm |
| Capacity | 3-5s/pcs |
| Oil pump motor | 4KW |
| Weight | 500kg |
| Oversize | 950*1450*1435mm |
Why Use Tube End Arc Punching Machine?
Welding and docking of round pipes in daily life require processing the ports into arcs for easy welding. The core of the arc punching machinery lies in the mold, which adopts a coreless mold, and cuts the top after cutting the bottom, so as to ensure synchronous cutting of the upper and lower parts. The arc punching machine is used for one-time punching and forming, and the port has no burrs, so it has been widely used.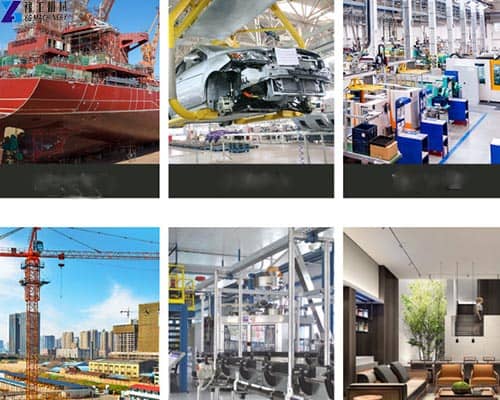 Hydraulic Arc Punching Machine Features
Microcomputer control, hydraulic drive, with a variety of different angles of prefabrication;
Various models, support customization, and can meet the needs of various occasions;
Intelligent numerical control, simple operation, greatly improved work efficiency;
Fast reading and punching arc, precise angle, no burr in one-time forming;
Environmentally friendly and silent, safe and spark-free;
The arc punching speed is fast, and the mold automatically adjusts the hole distance.
YG Arc Punching Machine Manufacturer Introduction
YG arc punching machine manufacturer has more than 20 years of experience in machine development, production, and manufacturing. After years of development, YG has become a leading construction machinery manufacturer in China. YG's mechanical products are widely welcomed by domestic and foreign customers. YG offers a variety of steel pipe processing equipment. For example, steel bar bending machine, steel bar straightening machine, wire mesh welding machine, hose crimping machine, tube end forming machine, pipe tapering machine, punching and shearing machine, rebar upsetting machine, and other equipment.