What is Hydraulic Wall Saw?
Hydraulic wall saw is a high-level engineering tool used in construction engineering renovation and reinforcement construction. As a special cutting tool, a concrete wall saw reduces labor intensity. Safe and reliable operation, with overload protection function. The hydraulic concrete wall saw has strong power, which improves the cutting capacity and labor productivity. This type of concrete wall saw cutting machine is advanced equipment widely used in demolition construction projects. Click the below button to get the hydraulic wall saw the price.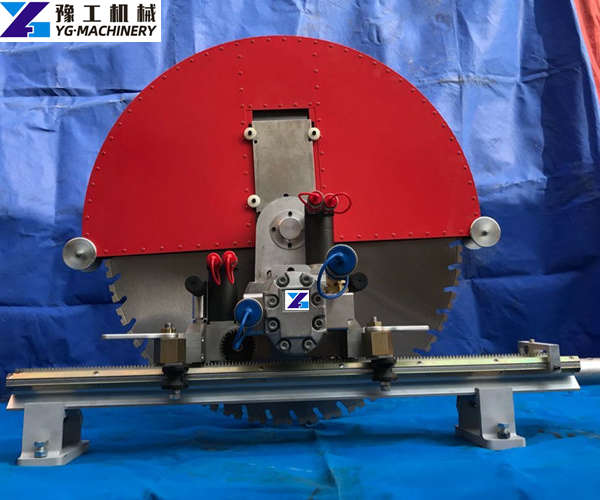 Hydraulic Wall Saw Power Station Parameters
| | | | |
| --- | --- | --- | --- |
| Model | YG600TM | YG700TM | YG600RM(remote control) |
| Max. power | 25KW | 32KW | 25KW |
| Motor cooling method | Air cooling | water cooling | Air cooling |
| Rated voltage | 380V/50HZ | 380V/50HZ 460V/60HZ | 380V/50HZ |
| Pressure stages | 3 | 3 | 3 |
| Max. operating pressure | 200bar/20Mpa | 210bar/21Mpa | 200bar/20Mpa |
| Oil flow rate | 30-80L/min | 30-100L/min | 30-80L/min |
| Dimensions(mm) | 600*650*1050 | 500*520*1100 | 650*600*1000 |
| Weight | 180kg | 118kg | 210kg |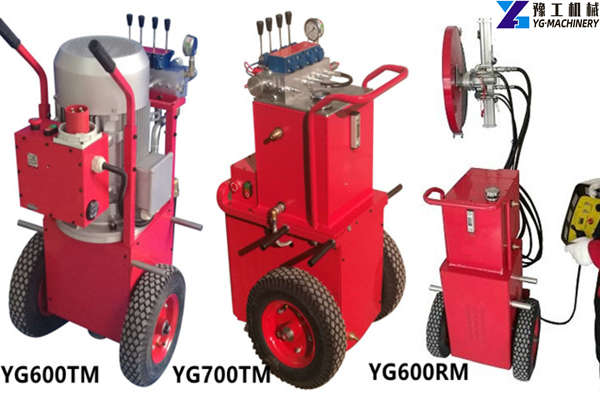 Concrete Wall Cutting Head Parameters
| | | |
| --- | --- | --- |
| Model | YG600TM | YG700TM |
| Saw blade diameter range | 800-1400mm | 800-1600mm |
| Cutting depth | 620mm | 730mm |
| Center hole of blade | 60mm | 60mm |
| Saw blade life | Cut 20 square | Cut 20 square |
| Max. working pressure | 180bar/18Mpa | 200bar/20Mpa |
| Max. oil flow rate | 100L/min | 100L/min |
| Gearing | Gear | Gear |
| Rotation speed | 450/900/1350Rpm | 600/850/1400Rpm |
| Dimension(mm) | 400*420*400 | 400*420*400 |
| Weight | 38kg | 39kg |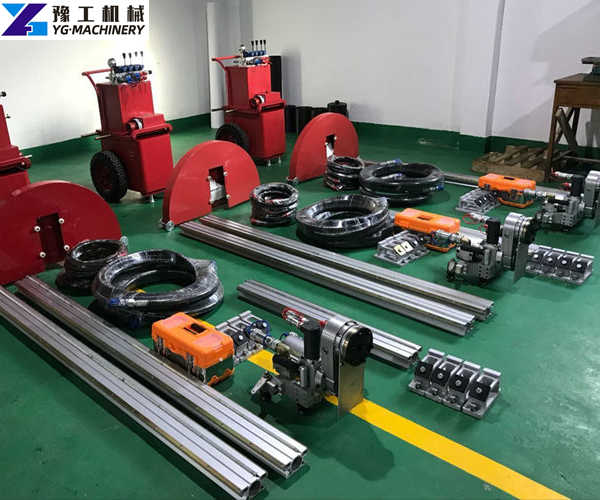 Applications of Hydraulic Concrete Wall Saw?
A concrete wall saw is an engineering tool, composed of a power station and saw head. Originally, the concrete wall saw machine was designed for cutting concrete walls. And concrete wall saws were used for construction engineering transformation. A hydraulic concrete wall saw is a special cutting tool, suitable for cutting hard materials such as reinforced concrete, rock, ceramics, brick walls, and so on.
What's more, a concrete wall saw cutting machine is widely used to open doors, windows, and vents on walls. Meanwhile, you can use it for the cutting of reinforced concrete beams and columns, cutting of floor bridges and stone processing, etc. If you have more diverse cutting needs, a diamond wire saw is perfect for you.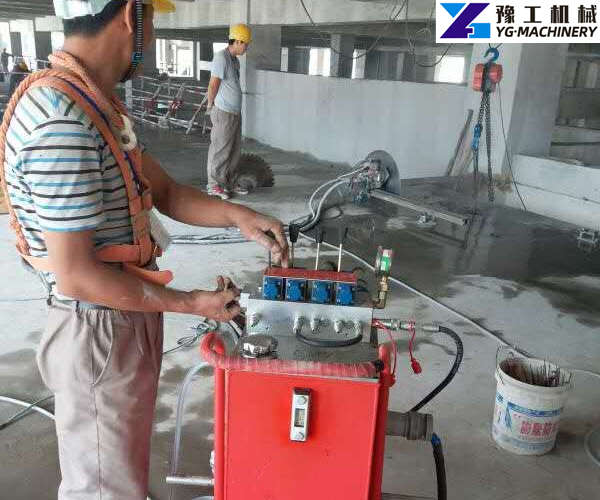 What are the Features of a Hydraulic Wall Cutting Machine?
The linear cutting of the concrete hydraulic wall saw can make the construction section neater. At the same time, YG concrete wall sawing machine can double the working speed to shorten the construction period. This can further reduce labor costs, and improve the advantages of bidding. And expand the scale of construction projects that can be accepted. The safety, reliability, and stability of the hydraulic system greatly reduce the cost of construction equipment losses.
In addition, static cutting like concrete wall saw cutting has gradually become a construction and design concept. The concrete wall saw can maximize the stability and safety of the existing structure. At present, hydraulic wall saws are the leading advanced cutting construction equipment widely used in reinforcement companies and demolition companies. Concrete wall saw cutting machine for sale replaces the traditional way of construction by force punching or drilling holes.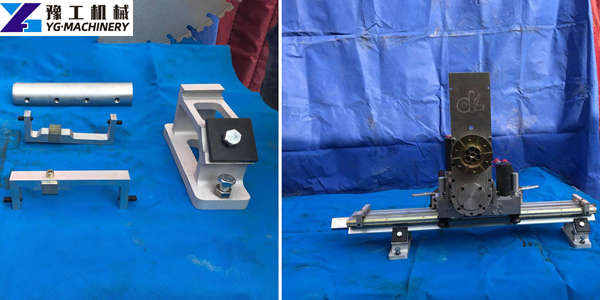 Why Choose YG Hydraulic Wall Saw For Sale?
YG's wall cutting machine uses a heavy-duty double-insulation high-power motor and reducer. Meanwhile, YG concrete wall saw has a low failure rate and a long service life, saving maintenance costs. Special mechanical clutch protection devices can effectively prevent damage to the machine and personnel due to misoperation. With manual or automatic cutting control devices, in addition to improving the construction quality and speeding up the construction speed. It also greatly reduces the labor intensity of the operator. Contact us to get the concrete wall saw the price.
Related Products
As a professional concrete cutting machine manufacturer, we have a series of concrete cutting machines for sale. For example, hydraulic rock splitter, rock splitter machine, concrete wall saw, diamond wire saw, pile breaker machine, pile cutting machine, and so on. Please leave your requirement.