Paper Cup Making Machine Price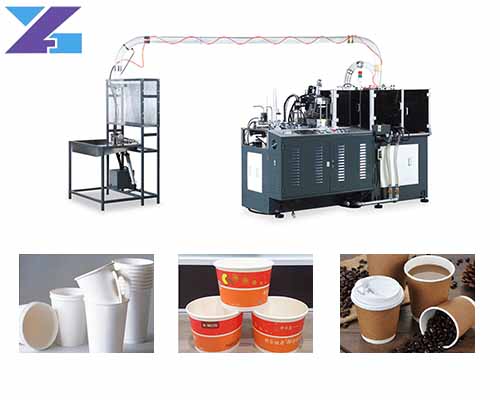 Paper Cup Making Machine Factory Price
The automatic paper cup making machine is designed to make PE coated paper cups. The paper cup can hold cold and hot drinking cups, tea cups, coffee cups, ice cream cups as well as food containers. This paper cup manufacturing equipment also called paper glass making machinery,coffee paper cup machine,paper tea cup forming machine. In addition, we have a fully automatic and a semi-automatic paper cup making machine for customers to choose. Contact us to get the paper cup making machine price now.
Paper cup machine model
1: High-Speed Paper Cup Making Machine SMD-90 90-100 cups/min
2: Double Wall Paper Cup Making Machine SMD-80A 70 cups/min
3: Middle-Speed Paper Bowl Making Machine SMD-70B 70-80 cups/min
4: Middle-Speed Paper Glass Making Machine SMD-60 60-70 cups/min
SMD-90 High-Speed Paper Coffee Cup Making Machine
Model
SMD-90
Cup Size
Top Diamerter:60mm-115mm
Bottom Diameter:50mm-85mm
Height:65mm-180mm
Rated Speed
90-100cups/min
Total Power
380V,50Hz
Power Installed
12KW
Air Source
0.4m³/min;0.5MPa customer-owned
Applicable Base Paper
190-350g(single or double PE coating paper)
Weight
3400KG
Main Size
2500*1800*2700mm
Paper Cup Collector Size
900*900*1760mm
Actual Power Consumption
7.5KW
Remark
The paper thickness error margin±0.05mm
for the same set of mold
SMD-80A Double Wall Paper Cup Making Machine
| | |
| --- | --- |
| Model | SMD-80A |
| Specification of Paper Cup | 6-22 ounce |
| Paper Material | 135-450g/㎡ |
| Speed | 70-80pcs/min |
| Total Power | 380V.50Hz,10KW |
| Air Consumption | 0.5m³/min |
| Weight | 3000KG |
| Machine Dimension | 2500*1800*1700mm |
SMD-70B Middle-Speed Paper Bowl Making Machine
Model
SMD-70B
Specification of Paper Cup
6-22 ounce
Bowl Size Range
Top Diamerter:90mm-150mm
Bottom Diameter:60mm-115mm
Height:50mm-135mm
Paper Material
135-450g/㎡
Speed
60-70pcs/min
Total Power
380V.50Hz,14KW
Air Consumption
0.5m³/min
Weight
3400KG
Machine Dimension
2500*1800*1700mm
SMD-60 Middle-Speed Paper Glass Making Machine
| | |
| --- | --- |
| Model | SMD-60 |
| Specification of Paper Cup | 6-22 ounce |
| Paper Material | 160-380g/㎡ |
| Speed | 60-70pcs/min |
| Total Power | 380V.50Hz,9KW |
| Air Consumption | 0.4m³/min |
| Weight | 2200KG |
| Machine Dimension | 2700*1600*1300mm |
Paper Cup Forming Process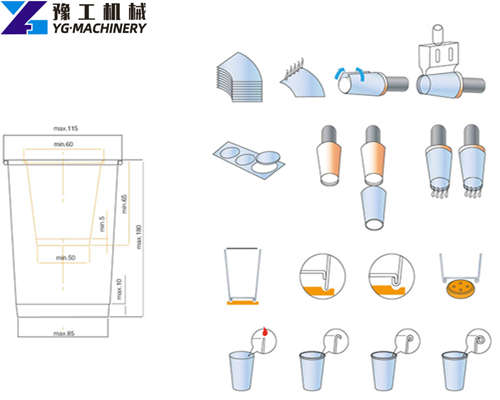 How to Confirm the Cup Size?
Paper cup sizes have many details to pay attention to. Different sizes will have different links. For example, cup bottom depth and cup angle will affect cup stack while rim curling dimension and top diameter will affect the lid fit of cups, etc. The most important factor is how the market will accept your cup size. After you know about the market demand, we will require you provides your paper cup size drawing or samples. Our designer will measure and offer you official drawings. Forming mold design will be started upon your confirmation. Contact us if you re looking for paper cup manufacturing machine suppliers.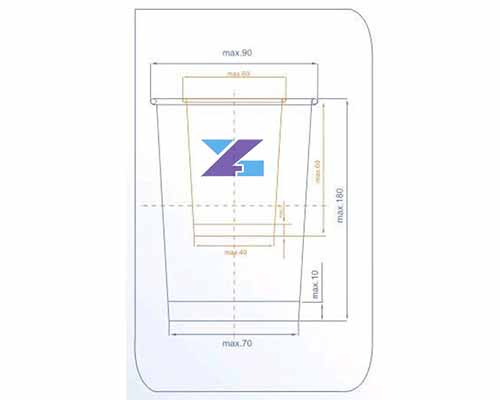 How to Select Paper?
Mostly, cup manufacturers use PE-coated paper for production. In recent years, PLA coated paper(bio-degradable) has also been used in certain markets along with the rising of environmental awareness. For paper cup industrial, we suggest manufacturers use minimum PE thickness single PE 18g/㎡ or double 18/12 g/㎡. According to the common sense of paper cup machinery(paper thickness is more important than base weight). Paper thickness tolerance of each size should be within ±0.02mm.
According to function: Generally speaking, cold cups need double PE coated paper and hot cups need single PE coated paper.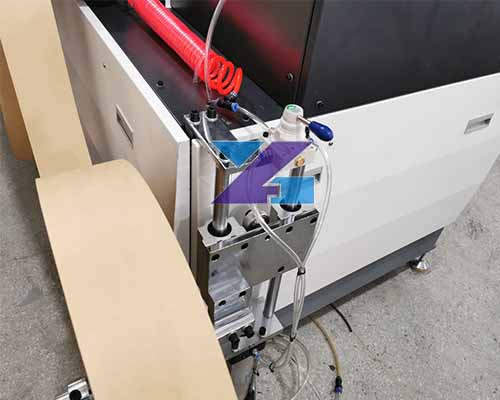 According to cup size: Normally, the bigger the cup's volume, the thicker paper should be. Such as 12oz-16oz cups need 0.31mm-0.41mm thickness paper according to purposes of use both thicker or thinner paper can be formed, but the holding feeling is different when using.
According to use area: People from different areas have different preferences for paper thickness. Europe or North America areas prefer thicker paper usage for cups.
Features of Disposable Paper Tea Cup Making Machine
Reliability
An intelligent paper tea cup manufacturing machine is provided with advantages of high performance, high efficiency, and high quality. The overall steel plate machine body and oil-spraying lubrication system ensure the normal and stable long-term operation of the paper cup-making equipment. If you need a paper cup-making machinery price for reference, please leave your requirement to us.
High Efficiency & Energy Conservation
Advanced high-precision cylindrical cam driving unit working with gear drive system make sure the precise working of every station. Bottom paper feeding is controlled by the servo tracking system and raw material paper can be saved effectively.
Foreign Technical
The paper bottom heating system(Switzerland Leister) uses 2 steps of flameless heating. Every step in production is monitored by photocell and be reported.
User-Friendly Design
The function of the machine is controlled by a human-computer interface and PLC system. Manual operation can be replaced by automatic paper cup counting and a collection table with the appropriate setting. Contact us to get a fully automatic paper cup manufacturing machine price now.
Advantages of Fully Automatic Paper Cup Making Machine
Automatic remind when the paper fan comes short.
When a multi-paper fan is delivered, it can stop automatically.
Ultrasonic needle automatic inspects, ultrasonic system stop working when paper fan not delivered.
Automatic paper fan tracks and delivery.
Servo motor sends bottom paper only when OPTO switch confirms paper fan delivered.
Filly automatic stop when paper cup falls down.
When the bottom sealing temperature does not reach the expected level, it can stop automatically.
Leister heaters automatically stay at the safe location when the machine stops for analysis.
Adopt automatic inspection function.
Cup collector adopts quantity control function, cup quantity per package is adjustable according to requirement.
YG Product Series
In addition to paper cup-making machines, we also have other disposable products-making machines. For example, wet wipes making machine. Tissue paper-making machine. Water bottle filling machine. Nitrile gloves making machine. Latex gloves making machine. Paper bag making machine. Please feel free to contact us if you have any needs.