YG backpack disinfectant sprayer for sale
On July 13, we received an email from a UK customer. He said he would like to distribute our electrostatic disinfectant sprayer in the UK. During the communication, we learned that this customer also sells various sprayers in the UK. When browsing our website, he saw a new disinfection sprayer-electrostatic backpack disinfectant sprayer. He has not sold this type of sprayer before. However, after reading our backpack electrostatic disinfectant sprayer introduction and function, he is very optimistic about the market prospect of electrostatic sprayer products. So he wants to be the distributor of YG electric backpack sprayer in the UK.
After 3 days, the customer decided to sign an order for 100 electrostatic backpack disinfectant sprayer with us firstly. As one of the most professional electrostatic sprayers manufacturers, whether it is in terms of product quality, electric backpack sprayer price, or delivery time, YG all meet customer requirements. Are you looking for reliable electrostatic sprayers manufacturers? YG will be your ideal partner if you want to buy high efficient cheap electric backpack sprayer.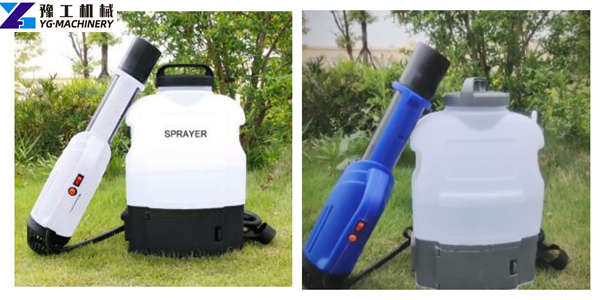 Features of electrostatic sprayer
Electrostatic backpack disinfectant sprayer equipment uses the electrostatic anti-absorption effect to make the back of the sprayed object also adsorb the disinfectant. Electric backpack sprayer can disinfect the dead corners of the area through strong penetration. Compared with traditional disinfection sprayer equipment, a backpack electrostatic disinfectant sprayer can achieve all-round disinfection without dead ends. And give full play to the effect of the disinfectant. YG backpack sanitizer sprayer provides assistance for the defense against the COVID-19.
At the same time, electrostatic spray technology has a series of advantages such as water saving, medicine saving, high efficiency, energy-saving, and environmental protection. Therefore, an electrostatic spray disinfectant system is known as the ultimate technology of agricultural spraying.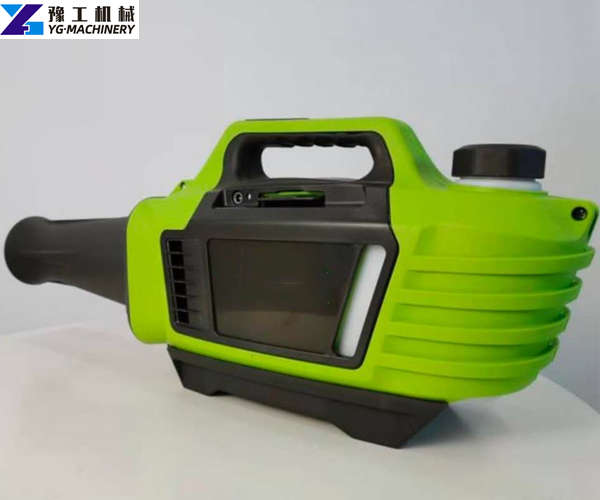 Here are backpack disinfectant sprayers and handheld electrostatic sprayers for your option. The handheld electrostatic sprayer is smaller and lighter. Suitable for household and small area spray disinfection. Please feel free to tell us your requirements now. In addition, we have thermal fogger machine for sale. Room disinfection machine, disinfection fogging machine for car use. Nano spray gun. Spray cannon machine.
At the same time, YG has the following production line series for sale. Disposable gloves making machine. Nitrile gloves production line. Latex gloves manufacturing machine. PE gloves machinery. Wet wipes making machine. Melt-blown fabric cloth machinery. Face mask manufacturing machinery. Rebar straightening and cutting machine. Concrete wall saw for sale. Hydraulic pile breaker. If you are interested in them, please leave your message to tell us.