YG room disinfection machine introduction
Room disinfection machine integrates the functions of air purification&spray disinfection&humidification. Intelligent operation, multi-purpose.
Tested by authoritative institutions, the room sanitizer machine can improve the invasion of many kinds of viruses. Such as E.coli, S.aureus, K.pneumoniae, P.aeruginosa, C.albicans and so on.
And then, non-toxic skin-friendly texture, will not cause skin sensitivity.
Portable air disinfection machine are suitable for indoor environments such as offices, factories, hospitals, homes, and automobiles.
Meanwhile, electric disinfectant fogger machine manufactured by Yugong Machinery Factory and applied for ISO9001 certification.
Room disinfection machine usage: The ratio of disinfectant to water (liters is the standard) is 1:5.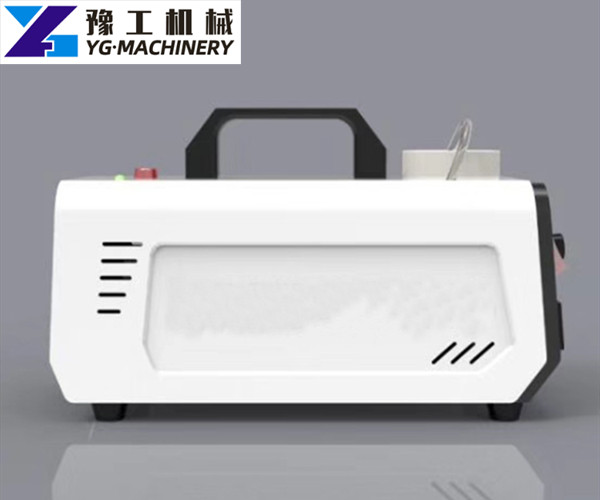 Why need to buy room sanitizer machine?
As we all know, whether it is influenza or COVID-19, this kind of respiratory diseases can be transmitted through droplets and air. Consequently, some friends chose not to open the windows for safety reasons. In fact, the doors and windows of the home are closed for many days, and the air is not circulating. This is not an absolutely correct decision. Therefore, indoor air disinfection is a very important part of the epidemic prevention and control work for ourselves, the surrounding environmental space. It must not be ignored!
Today, Yugong(YG)Machinery Co., Ltd. shares a new product for everyone. That is the room air disinfection machine. Room disinfection machine is similar to an air purifier. The only difference is that room sanitizer machine can sterilize the air through the disinfectant inside the machine. Contact us to buy air disinfectant fogger machine for sale at a cheap price now.
Generally, the air disinfection machines used for indoor space and air disinfection generally adopt three methods. Ultraviolet disinfection, spray disinfection, and ozone disinfection. However, the use of ultraviolet disinfection and ozone disinfection has a greater harm to human body health. Therefore, the disinfection of indoor space and air is generally carried out by spray disinfection.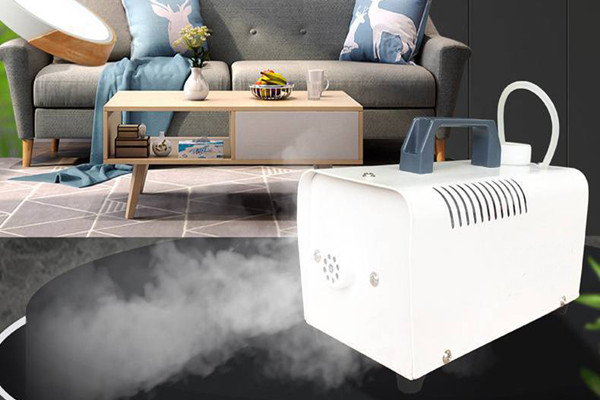 Room disinfection machine-how to disinfect daily?
How to disinfect the indoor environment of ordinary people's homes? Or large spaces in hospitals, schools, shopping malls, supermarkets, hotels, airports, stations, ports. As well as exhibition halls, museums, art galleries, libraries and other public places. How should everyone do daily indoor disinfection and sterilization? Choose YG disinfectant fogger machine for sale. Make your daily disinfection work easy. In addition, we also have pulse thermal fogging machine for outdoor disinfection use.
Indoor spray disinfection is simple. You only need to configure a professional portable disinfectant fogger machine -Yugong(YG) room disinfectant fogger machine for sale. YG series electric disinfectant fogger machine can spray and sterilize the indoor space without a dead angle.
This disinfection method can atomize the disinfectant into 1-10 micron atomized particles. So that all the disinfectant liquid "floats" in the air. Thus, it can wrap more viruses & germs and oxidize & kill them. The disinfection effect of the room sanitizer machine is reliable. Room disinfection machine can work under the condition of human activity, so as to realize the coexistence of man and machine.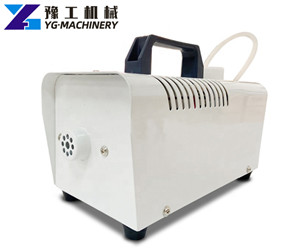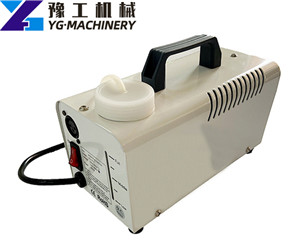 Functions of air disinfection machine
The main function of the ultrasonic spray disinfection machine is to atomize the disinfectant into the air. And then, eliminating various bacteria and viruses in the indoor environmental space. It has been verified that the disinfection and sterilization effect of YG room disinfection machine in indoor spaces is very good. In addition, you can use room disinfection machine to disinfect the car.
In a word, this is also an air disinfection machine with high quality, good price, and good effect on the market. The most important is that you don't need to spend too much time, energy, and cost to create a completely clean and sterile indoor environment space for you! At the same time, our company has intelligent disinfection door for sale.
Related Products
Yugong Machinery has a variety of epidemic prevention products to help everyone stay away from viruses and bacteria. For example, electrostatic sprayer for sale, electrostatic backpack sprayer machine, backpack sanitizer sprayer, backpack disinfectant sprayer, disinfection fogger machine, car disinfectant machine, blu ray anion nano spray gun, small oxygen concentrator, medical oxygen generator, home use oxygen concentrator, thermal fogger machine, pulse jet fog machine. Please contact us if you are interested in them.
Other Products
YG Machinery has a variety of drilling rigs for sale. For example, down the hole drilling rigs machine, water well drilling rig, small water well drilling machine, anchor rig, core drill rig, horizontal directional drilling rig, rotary drilling rig, etc. Now contact us to get the drilling rigs price list.
Email: admin@yugongengineering.com