What is an Automatic Disinfection Channel?
Automatic disinfection channel is using for disinfecting personnel and articles entering and leaving the epidemic prevention area. At the same time, disinfection sanitizer tunnel is using for the disinfection of medical clothing, medical equipment, and medical waste. Different types of automatic disinfection channel have different structures. But there is no great difference in the appearance of the modeling structure.
In general, we put intelligent disinfection channel machine at the entrance of the community, shopping mall, airport, station, school, hospital, office building, pharmaceutical factory, breeding farm, seed factory, food factory and the inside of the hospital. As a leading automatic disinfection channel manufacturer in the market, YG Machinery produces a high-quality mobile disinfection door to help people of all countries fight the Covid-19 epidemic.
The personnel using the disinfection chamber will conduct a temperature check before entering the closed channel for the disinfection procedure. The inner surface of the disinfection channel is equipped with an antibacterial coating. At the same time, it uses aerosol disinfectants to kill viruses and bacteria on the human body and clothing. The mobile disinfection channel maintains a negative pressure to prevent cross-contamination between the external and internal environment.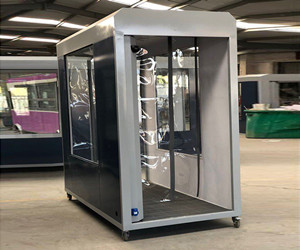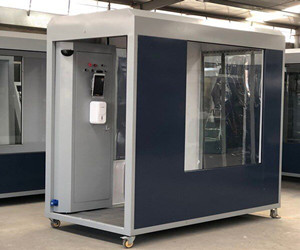 Intelligent Disinfection Channel Machine Technical Parameters
| | | | |
| --- | --- | --- | --- |
| Length of temperature measurement area | 640mm | Human body induction method | microwave detection |
| Body temperature sensing method | infrared spectrum | Spectral range | 8-14UM |
| Temperature collection distance | 10-20cm | Body temperature collection position | inside of forehead and wrist (non-contact method) |
| Body temperature collection accuracy | plus or minus 0.5 degrees | Body temperature collection range | 34-45 degrees |
| Body temperature collection time | 2 seconds | Application | School, market, building, etc. |
What Are the Functions of the Disinfection Sanitizer Tunnel?
Face recognition, external personnel screening and file storage
The automatic disinfection chamber can be used for identity authentication and file storage in areas with large populations (for example, shopping malls, stations, community factories, etc.). You can also time and record the employee's body temperature. And alarm and intercept external personnel.
Infrared human body temperature measurement and sound-light alert
Adopt a high-precision infrared spectrum sensor, calibrated by black body radiation source. So that can measure body temperature without contact for a long time, effectively avoid cross-infection.
Smart display
The human body temperature monitor can adjust the seasonal temperature difference so that the human body temperature can be displayed more accurately.
Intelligent spray disinfection, hand washing
The temperature measurement area has intelligent induction sprayer, non-contact induction spray, safe and hygienic. Therefore, it can sterilize effectively. Contact us to know more intelligent disinfection channel details.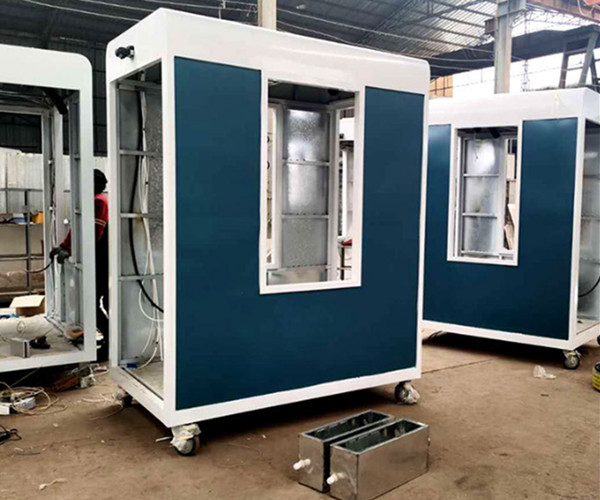 How Does Automatic Disinfection Chamber Work?
YG Engineering Machinery has two kinds of automatic disinfection channel for customers to choose from. One is a high configuration disinfection sanitizer tunnel. The equipment consists of container shelter, anti-skid walkway, bottom atomizing device, top UV lamp, sidewall disinfecting atomizer. And import hot air curtain, air changing device, disinfectant storage tank and electric control cabinet.
One is the simple configuration of the portable disinfection channel. The equipment consists of a simple square cabin, a disinfection atomizer, a disinfection liquid storage tank and an electric control cabinet. Which kind of human disinfection channel fogging machine do you need? Please feel free to contact us. We can customize the disinfection equipment for you if you have some special requirements.
During the operation of the portable fogger disinfection channel, the disinfectant atomizer is continuously spraying. By controlling the operation of the ventilating fan, it can keep disinfectant uniform and reasonable concentration in the disinfection chamber. Thus, the entry personnel can disinfect in all directions, without dead ends and blind areas. When the equipment does not need to run, the disinfectant atomizer stops running. And then, turn on the ultraviolet disinfection lamp to irradiate and disinfect the equipment continuously. YG Engineering Machinery has high durable intelligent disinfection channel for sale. Contact us to get a free quotation now.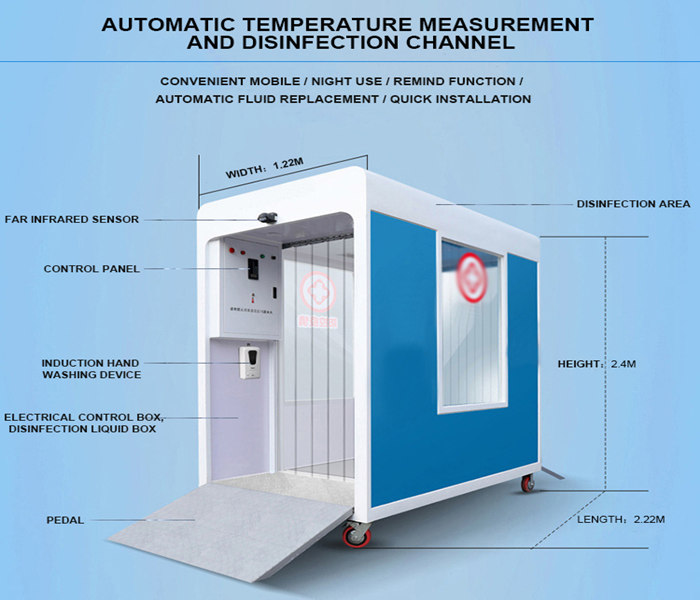 Features of Mobile Disinfection Channel
1) The spray is ultrasonic atomization. The assembly of disinfectant in the fogger can form ultra-fine mist droplets, with strong contact, can quickly contact with various parts of the human body. And can stay on the clothes for continuous disinfection. If you are looking professional intelligent disinfection door machine, YG Engineering Machinery will be your ideal choice.
2) The disinfection fogger chamber equips with slightly acidic hypochlorous acid. Slightly acidic hypochlorous acid can directly act on the human body. It has no irritation to the skin, eyes, respiratory tract and highly safe. The particles formed are fine and the effective rate is high combine with ultrasonic atomization. Low impact on human body and clothing (slightly acidic hypochlorous acid is recommended).
3) All-round design. YG portable fogger disinfection channel machine adopts a scientific structure design. The dense atomization particles of the lower part and the upper part arrange in all directions and without dead corners. That can achieve full range, no dead corners, no blind areas, and efficient and thorough disinfection.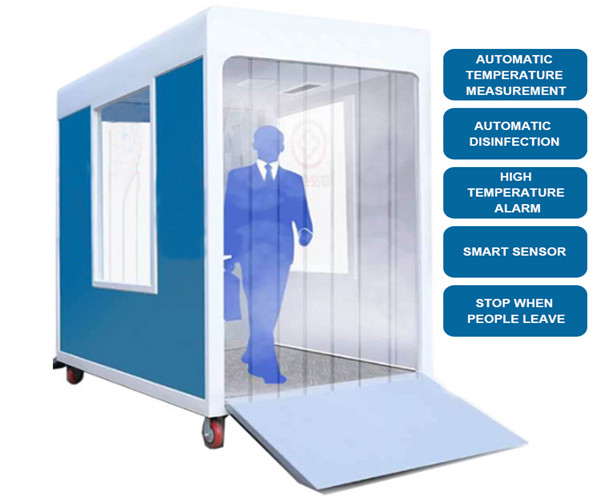 High-Quality Disinfection Channel Machine For Sale
The portable disinfection channel is overall designed. Therefore, you can install it fast and convenient. YG automatic disinfection gate produces standard and modular in the factory. You just need 30 minutes to install it. The automatic disinfection channel uses 220V power supply. In addition, it can work normally after the disinfection agent is put in.
High-cost performance. After being atomized by the fogger device, the liquid drop of the disinfectant can reach 1-5 μm ultra-fine atomization with uniform concentration and good disinfection effect. And the concentration is adjustable, which can save the use of disinfectant to the maximum extent. Now send your disinfection gate requirements to us. We will reply to you within 12 hours.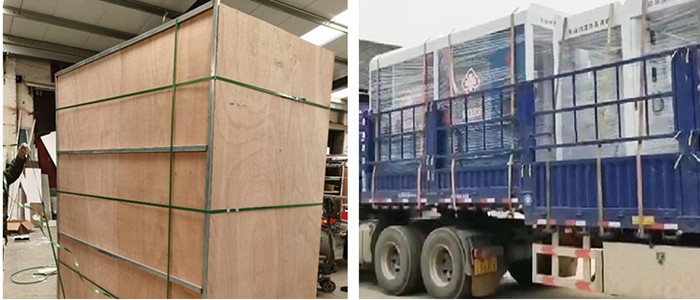 Other products
YG Machinery has many disinfection equipments for customers. For example, PSA oxygen generator price, PSA nitrogen gas generator. wet wipes-making machine. Car disinfectant machine, disinfection fogger mist machine, disinfection gate, disinfection door, trolley disinfection tunnel, uv light disinfection robot, home use oxygen concentrator, medical oxygen concentrator, personal small oxygen concentrator, etc. Contact us now if you have need.