What is a lightwave trolley disinfection tunnel?
YG's fully automatic intelligent light wave baggage cart trolley sterilization machine can work 24 hours a day. Lightwave technology itself has sterilization and disinfection functions. The light-wave full automatic airport trolley sterilization machine has short-wave amplitude, high energy and high sterilization functions. Lightwave technology is usually used in disinfection equipment. If you want to buy a supermarket cart sanitizer and trolley disinfection tunnel, please feel free to contact us. If you want to buy human disinfection channel, please click here.
After the airport trolley sterilization machine is started, the light waves will be automatically sensed and transmitted locally. Through the automatic transmission function, trolleys or luggage will be smoothly disinfected. So as to achieve a 360-degree sterilization effect. Each disinfection time is about 30 seconds, which can disinfect hundreds of trolleys at the same time. The assembly line operation means that rapid sterilization and disinfection can be carried out. And the sterilization effect is good, safe, fast. YG company has high efficient disinfection tunnel channel for shopping cart for sale. If you want to buy disinfection tunnel channel for shopping cart or airport, we will be your ideal choice.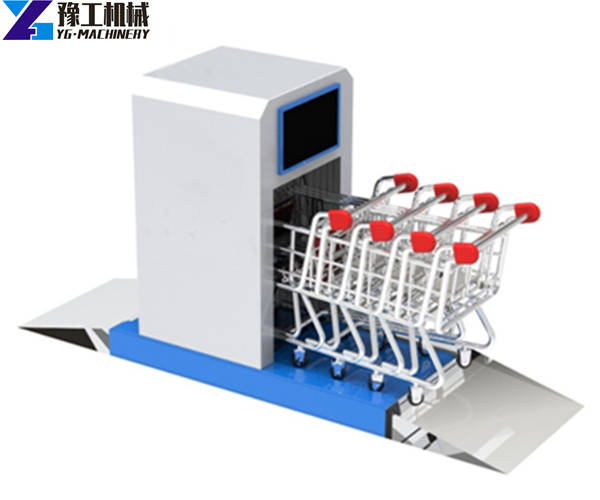 Details of UV luggage disinfection tunnel
Total weight
<300kg
Power
1500W
Starting method
Induction start
Cooling method
Air cooling
Sterilization
99.99%
Working time
Continuous work
Disinfection technology
Ultraviolet radiation disinfection,

Ozone disinfection

Disinfection time
15 -30S
Transmission speed
Adjustable
Dimensions(mm)
2000*1000*1900
Maximum load
260kg
Power supply
AC230V/60HZ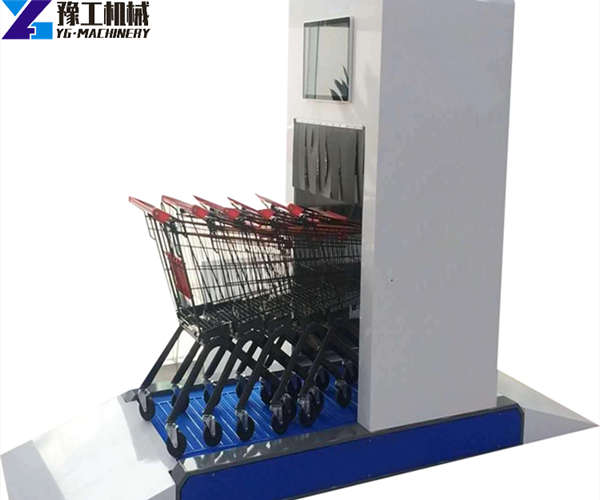 Application of baggage disinfection tunnel
UV luggage disinfection tunnel applies to airports, stations, ports, shopping malls, etc luggage /shopping carts sterilization in crowded public places. Especially during the recent global pandemic of the COVID-19. It is necessary to disinfect not only pedestrians but also objects. Recent studies have shown that the new coronavirus can infect people from objects. Therefore, it is extremely necessary to install UV disinfecting tunnels with conveyor belt in airports, railway stations, supermarkets and other places. In addition, YG automatic disinfection tunnel with advertisement position. Therefore, You can use this disinfection channel to help yourself or others advertise to make money.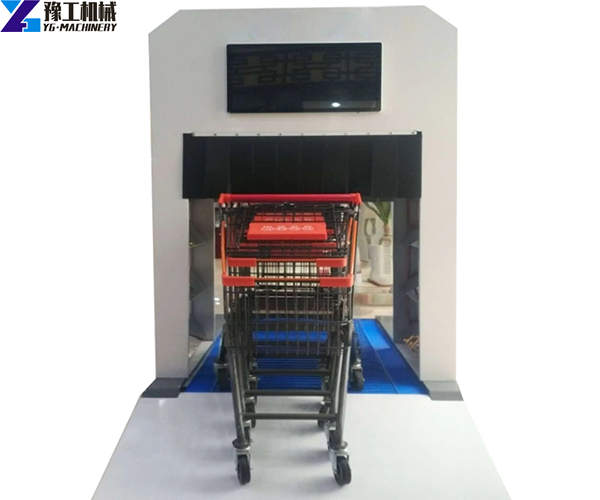 Features of airport trolley sterilizer
YG airport trolley sterilizer can kill all kinds of bacteria, viruses and other microorganisms quickly and effectively.
UV baggage disinfection tunnel uses automatic induction transmission and the internet of things technology.
Full automatic airport trolley sterilization machine is easy to operate and easy to maintain.
YG UV trolley disinfection tunnel occupies a small area and has strong disinfection and sterilization ability.
Supermarket cart sanitizer is pollution-free, environmentally friendly, and non-toxic and side effects.
UVdisinfecting tunnels with conveyor belt investment costs are low, the operating cost is low. And the equipment installation is convenient.
The luggage UVdisinfection tunnel uses the principle of ultraviolet rays and ozone to design a unique inner wall treatment process to maximize the sterilization of the cavity and double the effect.
Automatic disinfection tunnel with LCD advertisement position. You can use it for advertising space rental.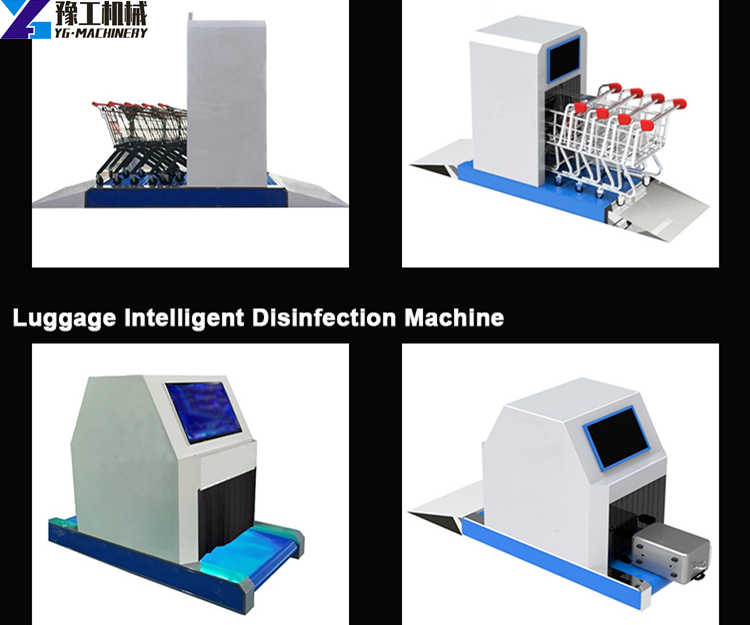 YG full automatic supermarket cart sanitizer for sale
Our company has a series of disinfection machines for sale. For example, human disinfection gate for sale, professional disinfection channel, multi-function disinfection door. At the same time, we have a disinfection atomizer machine for sale, room disinfection machine, car sanitizer machine, air disinfection machine, nano disinfectant spray gun, electrostatic backpack sprayer, thermal fogging machine for sale, fog cannon machine, backpack disinfectant sprayer and so on. Please feel free to contact us if you need disinfection equipment.