YG medical oxygen concentrator for sale in Peru
At the beginning of August, we received an inquiry from a Peruvian customer for a medical oxygen concentrator. The Peruvian customer contacted us after a friend's recommendation. He is a distributor of oxygen generators and would like to ask if he can become a distributor of YG oxygen generators in Peru. After receiving the customer's inquiry, we immediately contacted him. We answered the customer's question seriously. And sent him some oxygen concentrator factory photos and medical oxygen generator videos.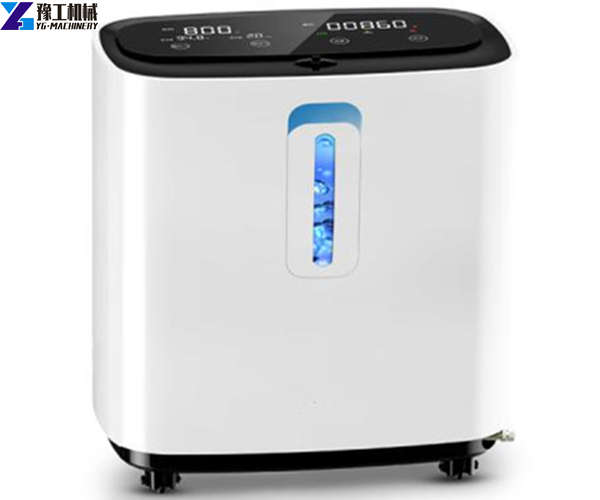 Because it was introduced by an old customer, the whole negotiation process went smoothly. On August 11th, we received a 30% deposit from the customer. At present, the production of medical oxygen concentrators has come to an end. In the next few days, the production out of the warehouse can be shipped to customers. To be honest, there are many brands and types of oxygen concentrators on the market. For many novice customers and end-users. How can you buy oxygen concentrator with a high-quality and low-cost oxygen machine price? Here are some tips to buy an oxygen concentrator for sale. Contact us to get the oxygen concentrator price right now. Also, we have a large medical oxygen concentrator for the hospital like the following picture.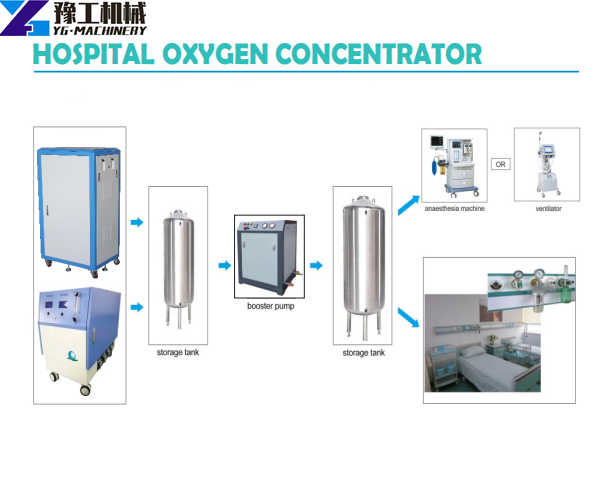 Tips for buy home oxygen generator
YG household oxygen generators generally use the principle of molecular sieve oxygen generation. So the adsorption performance and service life of molecular sieve are very important. And its installation process is also very critical. When buying, you should choose an oxygen generator with a metal integrated structure and automatic early warning filling of the molecular sieve.
Patients with respiratory tract and cardiovascular diseases have higher requirements for the performance of household oxygen generators. Therefore, when purchasing an oxygen generator, you should choose a machine that can meet the standard medical indicators and can continue to supply oxygen for a long time.

How to choose medical oxygen concentrator?
Medical oxygen generators are medical health-preserving equipment, not fashion products. So there is no need to choose a model that looks fancy and inapplicable. Instead, choose a machine with excellent structural performance, small size, and ideal heat dissipation.
A medical oxygen concentrator that has passed ISO international and CE certification is an important guarantee for purchase. In addition, the time when the product is put on the market is also very important. It is best to choose the best oxygen generator whose brand has been around for more than two years.
When purchasing an oxygen generator, choose an oxygen generator manufacturer with a long history and strong strength. After-sales maintenance and replacement of parts for medical oxygen concentrators are very important. Only manufacturers with long-established brands can guarantee sustainable development and future maintenance services.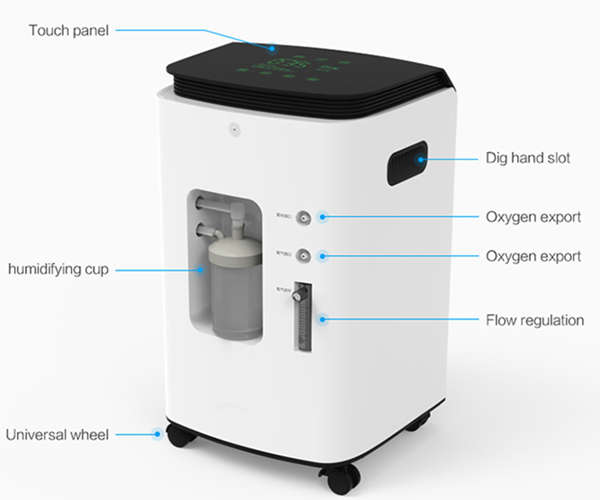 According to the relevant FDA research, the amount of oxygen required by general users is about 3 liters per minute at a concentration of 90%. YG recommends that users choose a high flow medical oxygen generator as the main choice.
The remote control is not a necessary function, this function has certain risks in medical oxygen concentrator medical treatment.
Cumulative timing function
The medical oxygen generator needs to have a cumulative timing function. The timing function can count the service life of the oxygen machine in order to provide objective and accurate data for long-term maintenance and service in the future. International standards require that the oxygen generator be equipped with a cumulative timer. This is also a manifestation of product quality. The service life of a good medical oxygen concentrator should be able to guarantee tens of thousands of hours. Please send your requirement to us if you are ready to buy oxygen therapy equipment. Click here to know more oxygen machines for home use and small oxygen concentrator.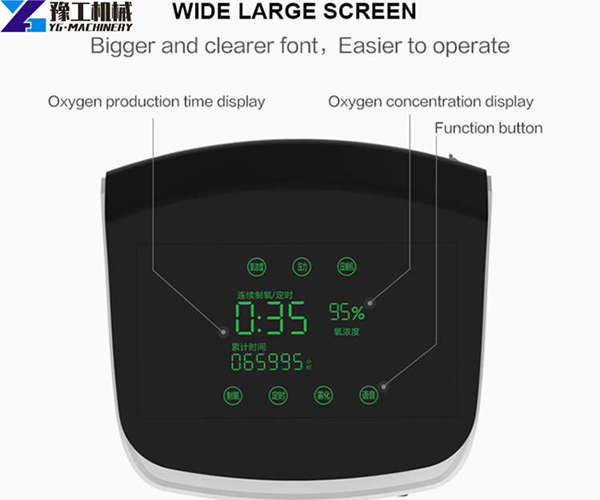 Customer Cases
With reliable quality and extremely competitive prices, our oxygen production equipment is for sales to many countries and regions. This includes India, Myanmar, Vietnam, Philippines, Singapore, Indonesia, Thailand and other Southeast Asian countries. Mongolia, Saudi Arabia, Oman and other Asian countries. Peru, Mexico, Brazil and other South American countries. South Africa, Tanzania, Morocco, Algeria, Kenya, Tanzania, Uganda, Rwanda and other African countries. And the United States, Kazakhstan, Argentina, Chile and other countries and regions.
Click here to know about some of our PSA oxygen generator customer cases. Medical Oxygen Generator For Sale In India. Oxygen Generator Machine For Sale in Myanmar. PSA Oxygen Generator VS VPSA Oxygen Generator.