Why need a PSA oxygen generator?
As we all know, the importance of oxygen to nature and mankind. We need oxygen-filled air to survive. Moreover, the air we breathe is only about 21% oxygen. The rest is 78% nitrogen, 0.9% argon and other gases. In order to adapt to different medical or industrial applications, air separation equipment came into being. For example, oxygen production equipment (PSA oxygen generator and Vacuum PSA oxygen generator). Nitrogen production equipment. Argon production equipment and so on.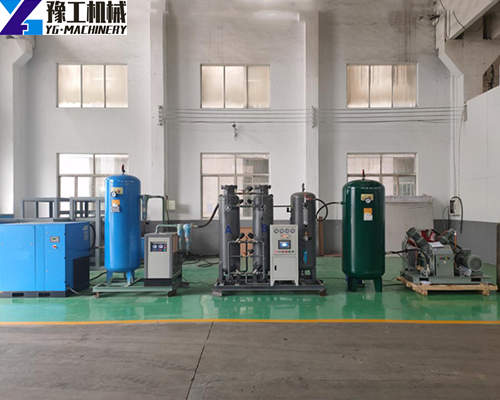 Air separation method
Up to now, there are three main methods of air separation in the world.
1: Cryogenic method
2: Pressure swing adsorption
3: Membrane separation
PSA oxygen generator VS VPSA oxygen generator
Due to cost, input-output ratio and other reasons, pressure swing adsorption is the most commonly used method of air separation. Among them, PSA is divided into normal PSA (Pressure Swing Adsorption) and VPSA (Vacuum Pressure Swing Adsorption). So, how to choose? PSA or VPSA? Next, YG Machinery will introduce the difference between PSA and vacuum PSA.

Basic differences between PSA VS VPSA
Process

PSA

Pressure Swing Adsorption
VPSA Vacuum Pressure Swing Adsorption
Power source

Air compressor

Blower and vacuum pump

Air dehumidification and purification
Air dryer and filters
No need
Adsorbing material
Molecular sieve and alumina
Efficient molecular sieve and alumina
Adsorption tower and buffer tank
Pressure vessel
Normal-pressure
Public Utility
water
No need if choose the air-cooled screw dryer
Required
Electricity
More
Less
Instrument
No need(plant self-contained)
Need to provide
Land occupation
Small
Bigger
Investment cost
Less
More
Operation
Full-automatic
Full-automatic
Oxygen Pressure(MPa)
0.2~0.4
0.02~0.03
The difference in work principle
PSA oxygen plant: PSA oxygen generation equipment, known as pressure swing adsorption PSA oxygen generator. The principle is to separate the gas mixture by using the difference in the "adsorption" performance of molecular sieves to different gas molecules. It uses air as raw material and uses a high-efficiency, high-selectivity solid adsorbent to selectively adsorb nitrogen and oxygen to separate nitrogen and oxygen in the air. Under normal temperature and pressure conditions, the special PSA molecular sieve is used to selectively adsorb impurities such as nitrogen, carbon dioxide and water in the air to obtain oxygen with higher purity. Please feel free to contact us to get the PSA oxygen generator price.
VPSA oxygen plant: The VPSA oxygen plant is called a low-pressure vacuum pressure swing adsorption VPSA oxygen generator. Under low-pressure conditions, the nitrogen and oxygen in the air are inhaled. After the adsorption is saturated, the molecular sieve is desorbed under vacuum conditions. Then the nitrogen is discharged from the discharge port, and the oxygen enters the purification system. The molecular sieve is continuously adsorbed and decompressed to circulate to produce high purity oxygen (90-95%). If you need to produce oxygen on a large scale, such as 1000m³/hr~3000m³/hr. You need to choose a VPSA oxygen generator.

Differences in equipment composition
PSA oxygen generator: air compressor, refrigeration dryer, degreasing device, adsorption system, oxygen buffer tank, and control system.
VPSA oxygen generator: blower, vacuum pump, cooler, adsorption system, oxygen buffer tank, and control system.
Choose a PSA or VPSA oxygen generator?
If you need an oxygen production capacity of 10m³/hr~500m³/hr, choose a PSA oxygen generator is better. If you need to produce oxygen on a large scale, such as 500m³/hr~3000m³/hr. You need to choose a VPSA oxygen generator. In addition, please refer to the difference between the PSA and VPSA above to choose which one is more suitable for you. If you have any questions, please feel free to contact us.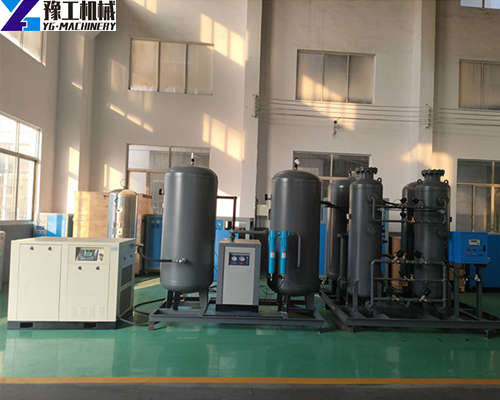 Related products
As a professional manufacturer of air separation equipment, we have a series of PSA oxygen plants for your choice. At the same time, we have a nitrogen generator for sale. In addition, we have many home use small oxygen concentrators.
Click here to know about some of our customer cases. Medical Oxygen Generator For Sale In India. Oxygen Generator Machine For Sale in Myanmar. Medical Oxygen Concentrator For Sale in Peru.