YG oxygen generator machine for sale in Myanmar
On July 8, July 10, July 11, and today-July 14, different Myanmar customers signed four orders for the oxygen generator machine consecutively. And today, the Myanmar customer July 10 placed an additional order for 1400 units 40L oxygen cylinders and 900 units 50L oxygen cylinders. The oxygen plant machine signed by the customer includes two models, 50Nm³/h oxygen generator and 100Nm³/h oxygen plant machine. For the convenience of customers who are preparing to purchase an oxygen generator machine, YG Machinery will show the basic parameters of the 50Nm³/h oxygen generator machine below. If you want to get the PSA oxygen machine price, please contact us directly.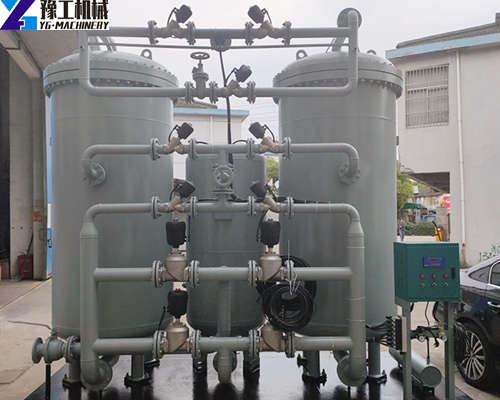 50Nm³/h oxygen generator machine specification
| | |
| --- | --- |
| Item | Parameters |
| Oxygen production | ≥50Nm³/h |
| Oxygen purity | ≥93±3% |
| Oxygen outlet pressure | 0.4MPa(Adjustable) |
| Oxygen Dew Point | —30℃(Normal pressure) |
| Oxygen temperature | ≤45℃ |
| Working pressure | ≥0.6MPa |
| Oxygen oil content | ≤0.003ppm |
| Oxygen dust particle size | ≤0.1um |
| System pressure difference | ≤0.1MPa |
| Raw material air consumption | ≥12Nm³/min(Average air consumption) |
| Raw material air dew point | ≤-10℃ |
| Control system | PLC auto-control |
| Load range | 30-100% |
| Max. pressure loss | ≤0.17MPa |
| Noise | ≤80db(A) |
What machine do we have?
Our company products are purified, separated, and extracted from compressed air through an automated process. We have the following six series of products. There is a total of more than 200 specifications and models.
① Compressed air purification equipment
② PSA air separation equipment
③ Nitrogen and oxygen purification equipment
④ Membrane separation air separation equipment
⑤ VPSA oxygen production equipment
⑥ Small-scale cryogenic air separation equipment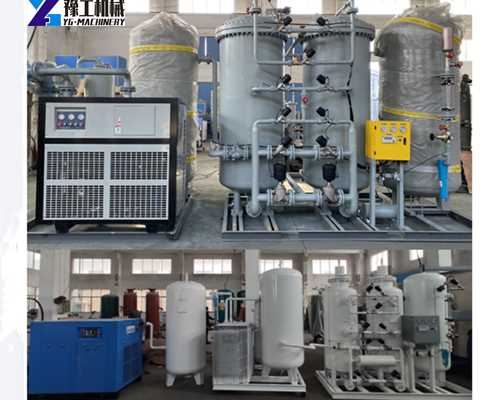 Why choose the YG PSA oxygen machine?
Our company products take "Yugong Machinery" as the trademark. YG's oxygen generator machine is widely used in biomedicine, hospital medical, food preservation, metallurgical coal, power electronics, petrochemical industry, tire rubber, textile chemical fiber and other industries. Our PSA oxygen machine plays a role in many national key projects.
Our products are sold at home and abroad and received good feedback. Peru, India, Singapore, the Philippines, Indonesia, the United States, etc. are our regular sales markets. YG oxygen generator machine produces oxygen with high purity, guaranteed quality, timely after-sales service. And oxygen generator plant cost is very competitive.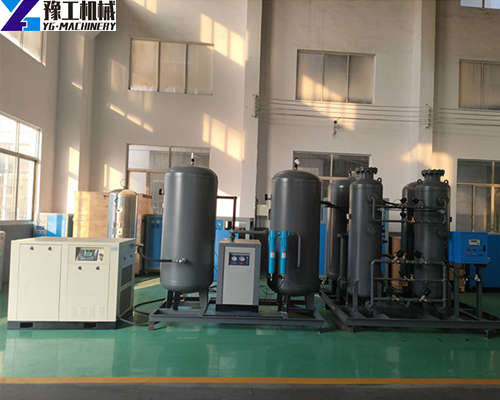 Customer background
Recently, due to the continuous spread of the epidemic in Myanmar, the demand for oxygen has greatly increased. Myanmar's Minister of Investment and Foreign Economic Relations announced that due to the lack of oxygen, relevant companies can directly import oxygen generators without obtaining FDA certification documents or applying for import licenses from the Ministry of Commerce. Members of the Yangon charity organization said that due to the continuous increase in the number of confirmed patients, the demand for oxygen has increased significantly. Not only in Yangon Province, but in many parts of Myanmar, people are queuing for canned oxygen.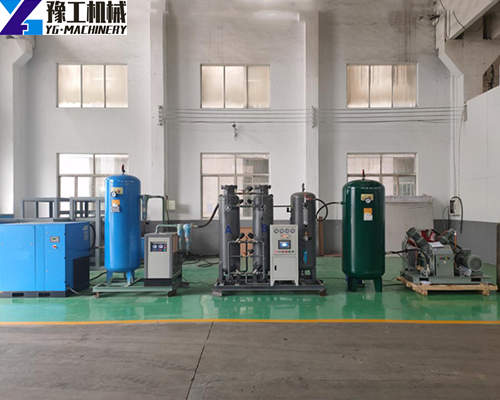 Related products
As a professional air separation equipment manufacturers, we have six series of products for sale. Click here to know more detail. PSA oxygen generator price. Nitrogen generator for sale. PSA oxygen generator VS VPSA oxygen generator. Also, we have a home use oxygen concentrator and a small medical oxygen concentrator for personal use.
Click here to know about some of our customer cases. Medical Oxygen Generator For Sale In India. Medical Oxygen Concentrator For Sale in Peru.