Coal mine dust is dust generated in mine operations. With the increasing scale of coal production in our country and the continuous improvement of mechanized production capacity, more serious dust safety hazards have been brought. Coal dust can cause pneumoconiosis, easily cause combustion and explosion, accelerate mechanical wear, shorten the service life of precision instruments, and endanger the ecological environment of mining areas. Therefore, there is a need for dust suppression in coal mine areas. At present, the dust suppression system in a coal handling plant is often used. Below YG introduces you to the details of the dust suppression system.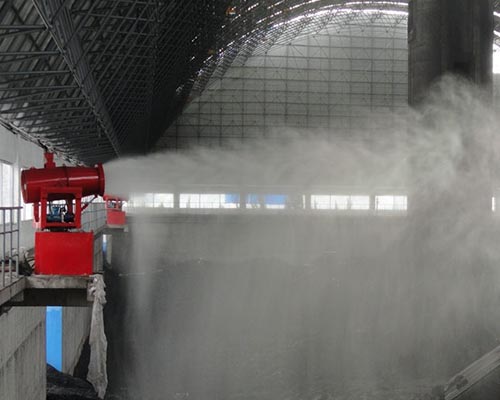 Dust Suppression System Introduction
In recent years, the demand for fog cannons in the market has gradually increased. The fog cannon dust suppression is a device specially designed to suppress dust. It converts water into water mist and sprays it out. The sprayed water mist combines with the particles and dust in the air and falls down, so as to achieve the purpose of dust reduction. The fog cannon has strong power, long range, and wide coverage, and can achieve precise spraying. Compared with spray guns and sprinkler locomotives, fog cannons can save 70% to 80% of water consumption. And the dust area covered by water mist is much larger than other dust suppression spraying equipment.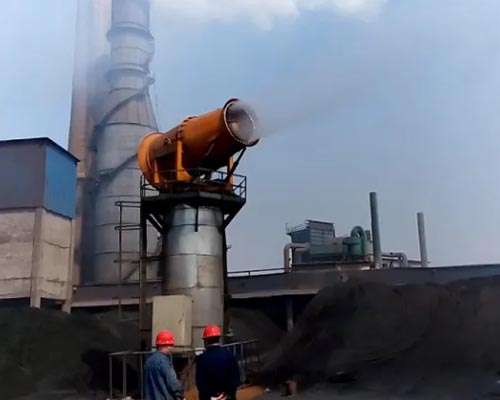 Related Post

How does the dust suppression system suppress dust?
Dust Suppression System in Coal Handling Plant
Dust is generated during many steps in the conduct of mining operations. For example, perforation operations, blasting operations, crushing operations, screening, transportation, etc. will generate dust. If the dust is not suppressed, it will not only cause harm to the staff but also be detrimental to the environmental protection of the mine. In many areas of the mine, it generally adopts wet operation, that is, increasing ore rock and working face, moderate roads, and preventing dust from flying. The mist cannon dust suppression machine can meet this need. It has a variety of models, and the spraying diameter range can reach 30~150 meters. The dust suppression system has high operating efficiency in the mine, fast spray speed, and can quickly reduce dust.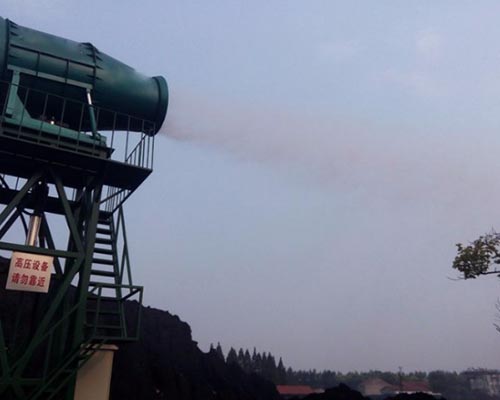 Features of Dust Suppression System in Coal Handling Plant
Compact structure, fine workmanship, easy to operate.
Long range, large coverage area, small fog particles, easy to combine with dust, and can quickly achieve dust reduction.
Compared with other similar dust suppression equipment, the water consumption of the fog cannon dust suppression system is low.
A variety of energy sources are available, gasoline, diesel generator, or electricity can be selected.
It can be installed on a concrete or steel structure platform, and can also be installed on a sprinkler truck.
The range is long, ranging from 30 to 150 meters. Each device has three operation modes: remote control, automatic, and remote.
Widely applicable, it can be applied to dust removal on construction sites, factory buildings, tree greening, spray insect removal, etc.