In early May, YG shipped 20 sets of fog cannon machine to Saudi Arabia. These 20 fog cannon machines will be used in Mr. Syed's factory for dust suppression. The maximum spray distance of the 20 sets of fog cannons ordered by this customer is 50m. And they can rotate freely, and the maximum rotation angle can reach 350°. YG fog cannon dust suppression machines have been exported to many countries and regions in the world, and are widely welcomed by customers.


Saudi Arabia Fog Cannon Machine Order Details
No.
Machine Name
Specification
Qty
1.
Fog Cannon Dust Suppression Machine
Model: YG-50m
Spraying distance: max 50m
Engine: Electric, 380V/50HZ, 3phase
Wind Motor: 15kw
Pump Motor: 7.5kw
Nozzle:26   
Hor. Angle: 350°
Ver. Angle: Minus10°-55°
Overall size: 1800*1200*2100mm
Weight: 450kg;
Quantity: 1 unit
Rotary type: Automatic ( turn left and right automatically)
20 Sets
The above is the model with a 50m spray distance ordered by Saudi Arabian customers. In fact, YG also provides dust suppression machines with various spray distances such as 30m, 40m, 60m, 80m, and other models. If you want to know more details about the fog cannon, please leave us a message.

Features Of Fog Cannon Dust Suppression Machine
A fog cannon is a device that suppresses dust by spraying water mist into the air. In fact, the fog cannon machine can not only suppress dust but also perform cooling and disinfection. The fog cannon can be widely used in factories, logistics parks, mines, docks, waste treatment plants, and other places. It can be widely installed on scaffolding, tricycles, platforms, and other places for dust suppression. It can rotate 360°, spray evenly, have a large amount of spray, and have a good dust reduction effect.

Why Did This Customer Order Fog Cannon From YG?
While Tana contacts the client, he also received the quotation from other Chinese suppliers. So why did this client choose YG in the end?
Good Performance
The YG environmental protection fog cannon consumes less water and has an automatic water discharge function. The water mist particles sprayed by the fog cannon machine are extremely small, which can achieve rapid dust reduction. The machine adopts horizontal 360° free rotation, 360° full coverage, no dead angle spraying, and a good dust removal effect.
Competitive Price
The YG fog cannon manufacturer directly sells the machine, and the price has obvious advantages. And we also can give a certain discount for the fog cannon dust suppression machine according to the number of fog cannons ordered by customers.
Perfect Pre-Sales And After-Sales Service
YG provides comprehensive pre-sales, sales, and after-sales services to ensure that customers can purchase with confidence throughout the process. During the sale, YG provides suitable machine models, quotations, etc. according to the needs of customers. After the customer receives the machine, YG will also ask the customer how it is used from time to time. If there is any problem during use, YG will help you solve it as soon as possible.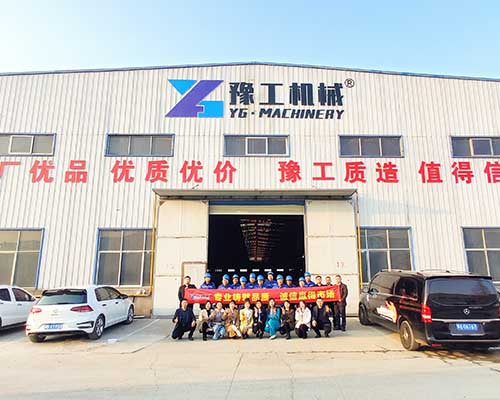 If you want to buy a fog cannon machine for your dust suppression project, please contact us for machine details.