Pulse Fogging Machine For Sale in South Africa
On June 4, we received an email from Mr. Jones, a South African customer. The email says that our pulse fogging machine is very easy to use. He used the pulse jet fogging machine to disinfect the airport and railway station to quickly and effectively carry out epidemic prevention work. Compared with their previous methods of disinfection and sterilization, the thermal fogging disinfection machine has a wide dispersion area, fine mist particles, strong adhesion, and reduced labor intensity.
We are very happy that our customers have given us positive feedback, and sincerely hope that the people in the customer area and all the people in the epidemic will overcome the COVID-19 epidemic as soon as possible and restore the normal order of life. If you are looking for a reliable protective equipment manufacturer, we will be your ideal partner. In addition, we have home use disinfection fogger machine, disinfection channel for sale with low price.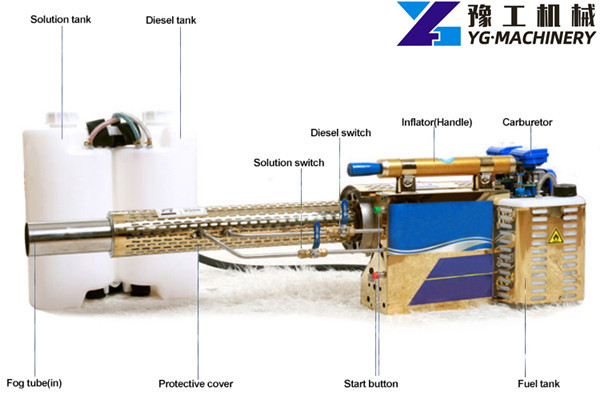 What is Pulse Jet Fogging Machine?
Pulse-jet fogging machine can be used not only for epidemic prevention and disinfection but also for agricultural insecticidal sterilization. It is an ideal matching machine for developing green and pollution-free vegetables at present. According to different uses, we can call it pest control fogging machine or disinfectant fogging machine. In fact, it is the same machine and can be used for different purposes. If you need to buy thermal fogging disinfection equipment, contact us freely.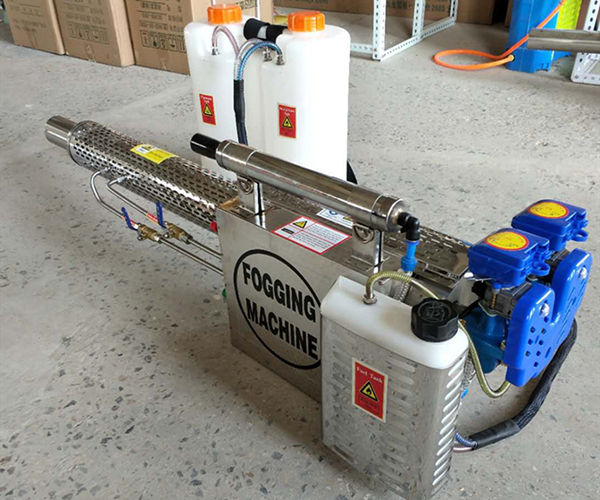 What Are The Features of Thermal Fogging Disinfection Machine?
1: Disinfectant fogging machine has complete functions and long service life. Fully automatic and manual starting methods. Two spray effects of smoke mist and water mist. Full automatic one-button start, one click, special purpose spark plug, durable, fierce ignition. YG has backpack pulse fogging machine for sale and vehicle-mounted thermal fogging disinfection machine for sale. Thermal fogging sprayer is very convenient practical.
2: Save time, effort, water and medicine. (Only about 60 minutes per acre of land, just use 30-100 kg of water without wasting medicine). Pest control fogging machine is less affected by the weather. Thermal fogger machine can be used throughout the day when there is no wind (the best effect in the morning and evening).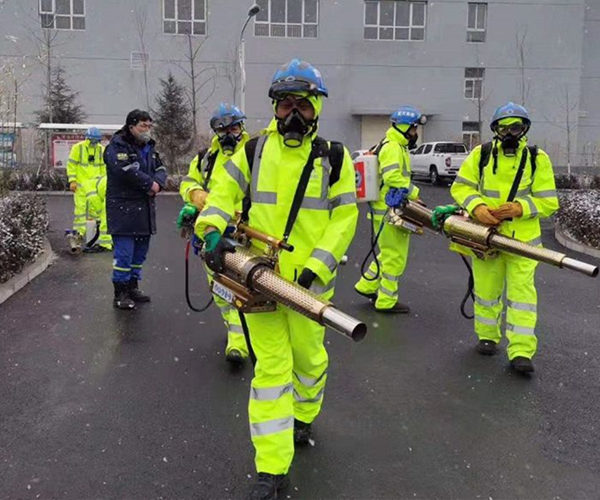 3: Raise the temperature to prevent frost. (Pulse jet fogging machine is currently the best weapon in the world to prevent frost. Spraying smoke before frost can form an isolation zone in crops and air. It will not dissipate for 2-8 hours. Pulse fogging machine can effectively prevent the economic crops from being destroyed by frost.
4: Pulse disinfectant fogging machine has a long-range, wide coverage area, high penetration, and strong adhesion. The mist of the medicine sprayed by the portable thermal fogging machine is fine and floats in the air for a long time, which makes the disinfectant have the dual effects of fumigation and contact killing on crops. Therefore, the medicinal effect can be fully exerted, and the best effect of sterilization and extermination can be achieved in all aspects. Send an email to us to get a free quotation.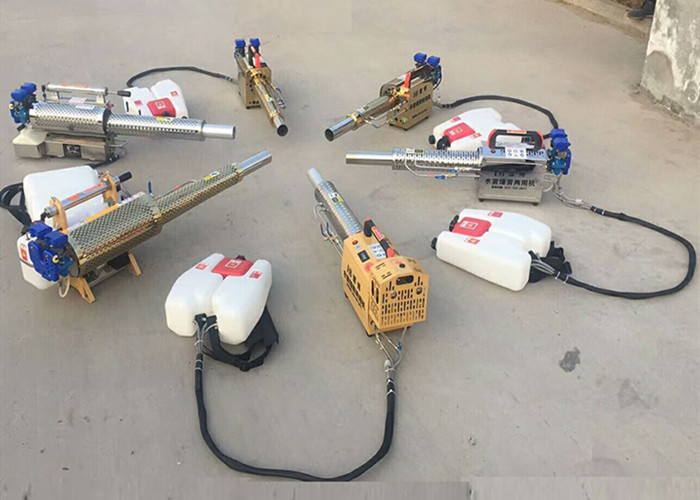 Precautions for the use of thermal fogging sprayer
1: Be sure to add unleaded gasoline above the national standard 92, discolored gasoline can not be used.
2: When there is gasoline in the oil pipe and oil bubble, do not press the oil bubble multiple times.
3: Before pulse jet fogging machine shutting down, be sure to close the water valve medicine valve and then turn off the flame.
4: For each spray of 4-5 barrels of disinfectant, the carbon deposit in the front nozzle should be cleaned.
5: When the power is insufficient, thermal fog generator needs to be charged in time to prevent it from being unable to charge due to over-discharge.
6: When the thermal disinfectant fogging machine is not used for a long time, be sure to drain off the gasoline in the machine and charge it once every 2-3 months.
At the same time, YG has the following production line series for sale. Disposable gloves making machine. Nitrile gloves production line. Latex gloves manufacturing machine. PE gloves machinery. Wet wipes making machine. Melt-blown fabric cloth machinery. Face mask manufacturing machinery. Also thermal fogger machine series. Electrostatic backpack sprayer. Disinfection fogger mist machine. Room disinfection machines. Nano spray gun. If you are interested in them, please leave your message to tell us.
Other Products
YG Machinery has a variety of drilling rigs for sale. For example, down the hole drilling rigs machine, water well drilling rig, small water well drilling machine, anchor rig, core drill rig, horizontal directional drilling rig, rotary drilling rig, etc. Now contact us to get the drilling rigs price list.
Email: admin@yugongengineering.com