Balloon making machine is a general term for making balloon equipment. According to the different raw materials and production methods, balloon manufacturing machines include latex balloon making machine and aluminum foil balloon making machine. The automatic balloon making machine completes the production process from raw materials to finished products at one time. The whole process adopts intelligent PLC, man-machine interface control, and high production efficiency. The balloons produced can be used in birthday parties, weddings, Christmas, music festivals and many other places. Yugong balloon making machine manufacturer offers two types of balloon machines for sale. If you are interested in this machine, please contact us.
Related: Is the balloon production project profitable?
What are the Raw Materials for Making Balloons?
Common balloon materials are mainly latex, aluminum foil, plastic and other materials. The latex balloon is made of 100% natural rubber, no other artificial rubber is added, the color is uniform, the color does not fade, and the gloss is good. Aluminum foil balloon is also called aluminum film balloon, which is made of aluminum film material. It has the characteristics of bright colors, many types of shapes and long-term maintenance. Yugong Engineering Machinery Manufacturer mainly provides Latex Balloon Making Machine and Aluminum Foil Balloon Making Machine. Click on the specific page below to view the details of the two balloon making machines.
The Difference Between Aluminum Foil and Latex Balloons
Aluminum foil balloons are balloons made of metal films; latex balloons are made of rubber materials directly dipped by a latex balloon making machine.
Balloon shape, color and pattern
Since the two types of balloons are made using different methods, the balloons differ in shape, color, and pattern. Latex balloons are made by dipping using a mold. Therefore, the shape of the latex balloon is relatively simple, which is controlled by the mold, generally round, heart-shaped, etc. The color of the latex balloon can be obtained by modulating the color of the dipping latex to obtain crystal color, pearlescent color, fluorescent color and other colors. The aluminum foil balloon is made of printed aluminum film material through heat sealing and cutting. Therefore, the pattern of the aluminum foil balloon can be customized and the shape can be varied.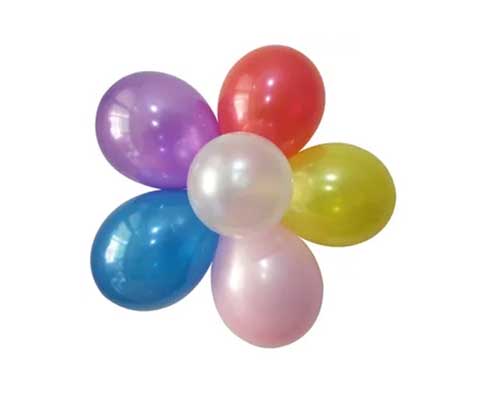 The floating time of aluminum foil balloons is longer than that of latex balloons, about a week or two. The floating time of latex balloons is about three days.
The aluminum foil balloon is made of advanced technology, and the balloon mouth can be automatically closed to prevent air leakage. Latex balloons need to be tied tightly to prevent the balloon from leaking.
Latex balloons are made of natural latex, which is degradable and has little environmental pollution. The aluminum foil balloon material does not have the function of being degradable. Therefore, compared to aluminum foil balloons, latex balloons are more environmentally friendly.
Related:How to start the balloon manufacturing business?
Yugong Balloon Making Machine Manufacturer
Yugong Balloon Machine Factory was established in 2005. It is a manufacturer specializing in the design, production and sales of machines. Yugong Machinery has always adhered to the concept of quality-oriented and customer-oriented, and is committed to providing customers with high-quality products and services. We have successfully cooperated with customers all over the world, such as the United States, Thailand, Vietnam, Singapore, France, Canada and other places. Yugong Machinery always adheres to a high starting point, continuously strengthens technological innovation and brand establishment, and strives to become a leading enterprise in China's machinery manufacturing.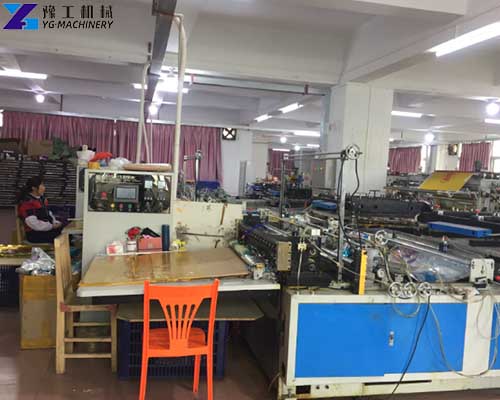 Other related products
The raw material for latex balloon production is natural latex, which can also be used in the glove industry to produce latex gloves. Latex gloves are disposable gloves, which are used in daily production and life, medical treatment, electronics, industry, etc. Yugong provides machines for the production of latex gloves. Besides, Yugong also provides other disposable glove machines, such as nitrile glove machine, PE glove machine, labor protection glove machine, glove knitting machine and many other machines. If you are interested in balloon making machines or want to know about other machinery, please leave a message below.