YG hand gloves making machine turkey customer
On June 3rd, our WhatsApp account received an inquiry about nitrile/latex glove machine from Turkey. He said he is looking for nitrile and latex glove making machines. He need hand gloves machinery to set up a factory in Turkey. In addition, if we manufacturer gloves by ourselves, he also likes to order nitrile gloves. About plastic nitrile&Latex hand gloves making machine and nitrile gloves. He wants to know the costs, specifications, datasheets of the disposable gloves machine.
And then, we send product details and plastic hand gloves making machine price to him by Email. Product details including hand gloves machine overview, hand gloves manufacturing machine configuration, main parameters of plastic glove making machine. As well as our company's advantages. After that, we discussed a lot of details by phone, WhatsApp, and email. Of course, during the negotiation period, the plastic gloves making machine price was also adjusted.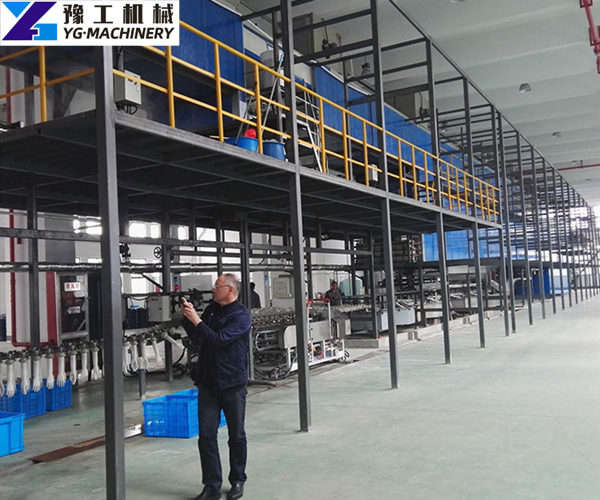 Why customer choose YG as partner?
After 15 days of discussion, the customer decided to cooperate with us on the order of the nitrile gloves production line. There is no doubt that the customer also consulted other suppliers. But why did Turkey customer choose YG plastic gloves making machine? The following are the advantages of our company in the glove production line industry.
Firstly, YG company is plastic gloves manufacturing machine factory. No third party. In terms of plastic hand gloves making machine price, YG brand nitrile gloves machine is very competitive.
Secondly, we have our own disposable plastic gloves machine research and development department. Therefore, YG can modify a part of the gloves making machine according to customer needs. So as to make the machinery more in line with the requirements of customers in the local use.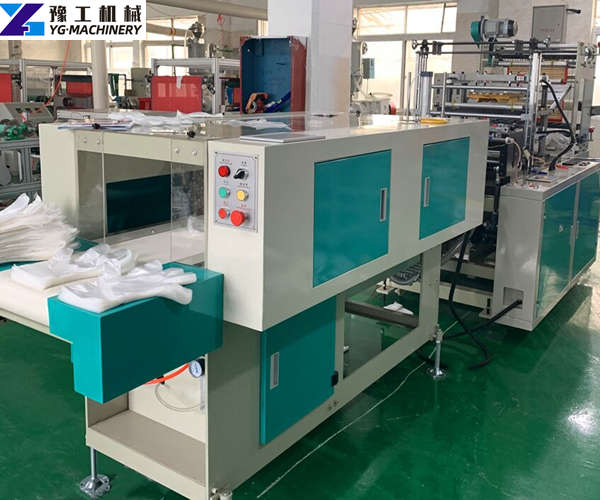 Thirdly, we solved the problems raised by customers for the first time. Communicate in a timely and effective manner and reply to customers at any time. This is an important factor in gaining customer trust. Under normal circumstances, because of the time difference, the communication between the two parties is not timely. As a result, it is easy to lose a friendly partner. We are well aware of the urgent needs of our customers, so we also do our best to keep up with our customers' time.
Fourth, our delivery time is guaranteed and short. Under normal circumstances, we will ship the goods 20 days after receiving the deposit.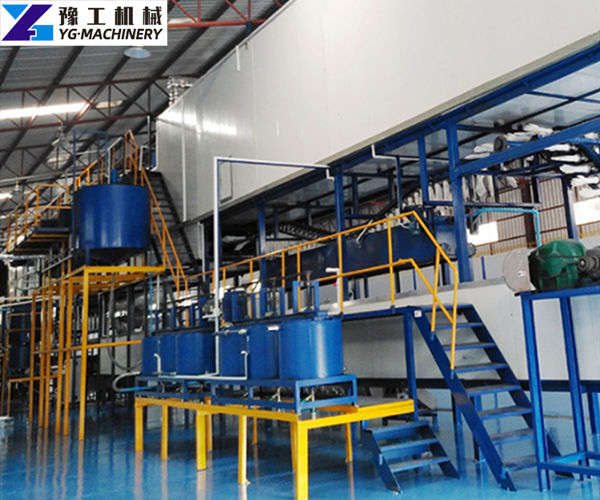 Plastic(nitrile/latex/PE) gloves machine manufacturer
YG glove machine orders have been constant. Recently, we have signed orders for several production lines with South Africa, Sudan, Philippines, and other Asian and African countries. If you are also interested in plastic(nitrile/latex/PE) gloves making machine, please feel free to contact us.
At the same time, YG has the following production line series for sale. Disposable gloves making machine. Nitrile gloves production line. Latex gloves manufacturing machine. PE gloves machinery. Wet wipes making machine. Melt-blown fabric cloth machinery. Face mask manufacturing machinery. Also thermal fogger machine series. Electrostatic backpack sprayer. Room disinfection machines. Nano spray gun. please leave your requirement.
Other Products
YG Machinery has a variety of drilling rigs for sale. For example, down the hole drilling rigs machine, water well drilling rig, small water well drilling machine, anchor rig, core drill rig, horizontal directional drilling rig, rotary drilling rig, etc. Now contact us to get the drilling rigs price list.
Email: admin@yugongengineering.com