A few months ago, clients from Germany planned to purchase fog cannon machine. They contacted several manufacturers and told them their requirements. They wanted fog cannons of high quality and accurate functions. As some manufacturers couldn't make the machine with the clients' needs, the clients finally found YG. YG could offer them proper machines and guarantee the quality of the product.
During the deal, Our salesman was very professional and helped the clients solve their problems. And we showed them around our factory and introduced the features of the machine. Eventually, the clients were moved by our sincerity and profession and placed the order. A few weeks later, the clients called us and spoke highly of the machine and were very satisfied with the working efficiency of the machine. The clients also showed their willingness to keep cooperating with us. YG has always been innovating and exploring advanced technology and trying to provide high-quality fog cannon machine for our clients.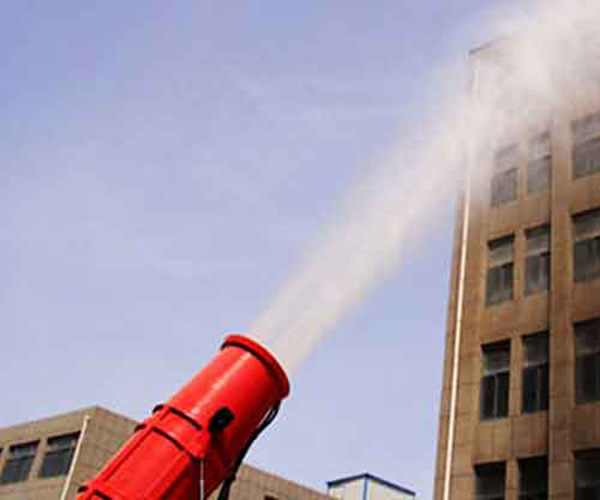 Application of Fog Cannon Machine
Several months later, the client made another purchase of the fog cannon for planting protection. They chose us and just paid for the machine without hesitation. The water mist cannon is widely used in the environmental protection industry, city administration. Environmental sanitation bureau, environmental protection bureau. Garden bureau pesticide application. Urban construction bureau, urban solid waste center. Agricultural and forestry bureau, mine dust reduction, garbage dump disinfection. And deodorization, coal storage yard, coal port terminal, refining steel plants. Stone processing plants and other relatively dusty construction sites.
Spray cannon machine has strong wind and strong maneuverability and is especially suitable for dust removals on-site operations such as coal mines and docks. The water mist particle size is 30-200um. Compared with other spraying equipment, the water consumption can save 70% -80% (spray gun, sprinkler truck), and the area covered by water mist is much larger than other dust suppression equipment.

Fog Cannon Manufacturer
YG put quality at first and work to improve the performance of the machine. We always try to adopt new technology on the machine to catch up with the step of the world. We have types of machines for sale now. There are two main types. One is fully automatic and the other is semiautomatic. Both of them have their advantages. Clients can choose according to their needs. Don't hesitate to contact us on the machine.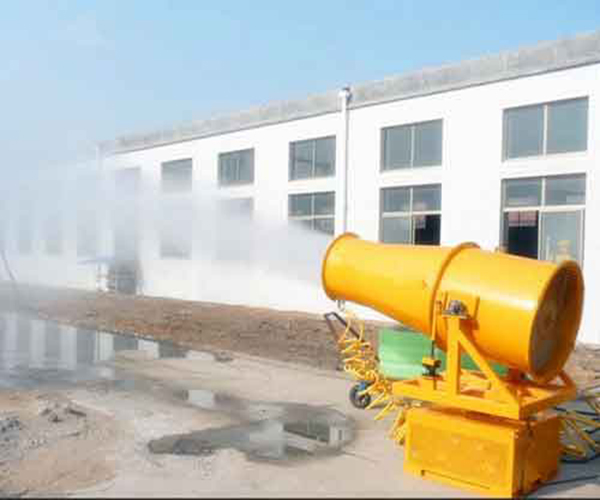 At the same time, YG has the following production line series for sale. Disposable gloves making machine. Nitrile gloves production line. Latex gloves manufacturing machine. PE gloves machinery. Wet wipes making machine. Melt-blown fabric cloth machinery. Face mask manufacturing machinery. Also thermal fogger machine series. Electrostatic backpack sprayer. Room disinfection machines. Nano spray gun. If you are interested in them, please leave your message to tell us.