Water Well Drilling Machine For Sale in the Philippines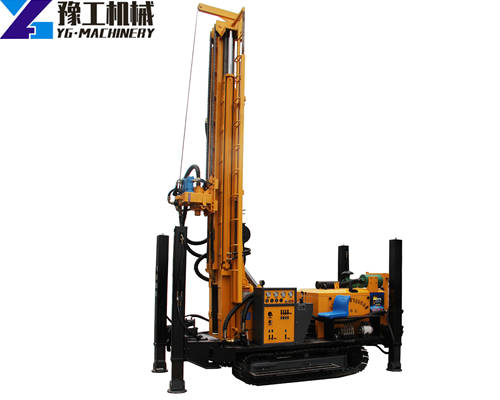 YG-D200 water well drilling rig is being constructed in the Philippines
A month ago, Jason from Manila, Philippines came to consult our water well drilling machine for sale. He is going to carry out deep-water well drilling projects. According to his specific requirements, we recommended the YG-D200 water well drilling machine for sale to him. Our products meet his requirements, and the water well drilling rigs price is right, the delivery time is short, and the transportation is very convenient, so the order is signed. The picture below is the site picture of our company's YG-D200 water well drilling rig in the Philippines.If you want to know about water well drilling rig,please contact us.【Whatsapp/wechat/tel:+86 15037187716】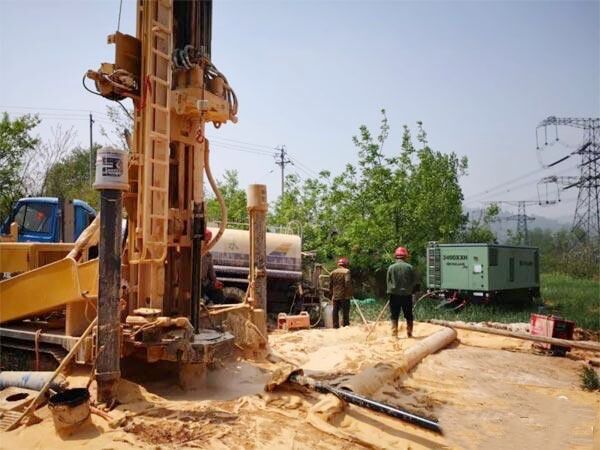 YG-D200 water well drilling machine specification
| | |
| --- | --- |
| Specification/Model | YG-D200 |
| The Weight(T) | 5.8 |
| The Hole Diameter(mm) | 140-305 |
| Drilling Depth(M) | 200 |
| One-time Advance Length(M) | 3.4 |
| Walking Speed(KM/H) | 2.5 |
| Climbing Angles(Max.) | 30 |
| Equipped Capacitor(KW) | 65-70 |
| Using Air Pressure(MPa) | 1.7-3.0 |
| Air Consumption(m³/min) | 17-30 |
| Drilling Pipe Diameter(mm) | Φ76 Φ89 |
| Drilling Pipe Length(M) | 1.5 2.0 3.0 |
| Rig Lifting Force(T) | 12 |
| Swing Speed(rpm) | 45-70 |
| Swing Torque(N.m) | 3500-4800 |
| Dimensions(mm) | 4000*1750*2450 |
What water well drilling machine for sale do we have?
Henan Yugong Machinery Co., Ltd. is mainly engaged in design, manufacture, production, sales, various engineering drilling machinery, deep water well drilling machinery. The company has modern and advanced machine tools and equipment to provide a strong guarantee for this product. The main models are a 180m water well drilling machine for sale, 200m water well drilling rig, 400m water well drilling rig, 600m water well drilling rig, 800m water well drilling rig. YG company's products are exported to Europe, the United States, Australia, South America, the Middle East, Southeast Asia, Russia, Africa, and other countries.
How to choose a suitable drilling rig?
To choose the right drilling rig, you must first determine what kind of project you are using. Use this to determine the geological conditions. The rock is still sandy, hard rock is soft rock, etc. If you need a water well drilling rig, the drilling speed and drilling depth of the drilling rig are determined by the size of the drilling rig and the size of the air compressor. Therefore, the selection of the model of the drilling rig is very important. The YG water well drilling machines produced by our factory have many models and styles. The purpose of each type of drilling rig is not exactly the same. YG Machinery has been committed to the R&D and production of water well drilling rigs for many years. For more information, please contact us directly.
Related products
As a professional drilling machine manufacturer, we have a series of drilling equipment adapted to different geological conditions and uses. For example, crawler water well drilling machine. Small water well drilling rigs for a household water well. Protable water well drilling rigs. You can click here if you want to know more about the using of water well drilling rigs. Also, we have down a hole drilling machine. HDD drilling machine. Rotary drilling machine. Anchor drilling machine. Mountain drilling machine, etc. Just feel free to leave your requirement. Or you can contact us by Online service and WhatsApp.