Recently, we received feedback from a customer from Nigeria about the use of a water well drilling machine. In May this year, Salim from Nigeria purchased a water well drilling rig from YG. Now, this water well drilling machine has been put into use in Nigeria. And, Salim is very satisfied with the result of using it. He said: I use this drilling rig to drill wells with very high efficiency, and the drilling effect is also very good, I am very satisfied with it. "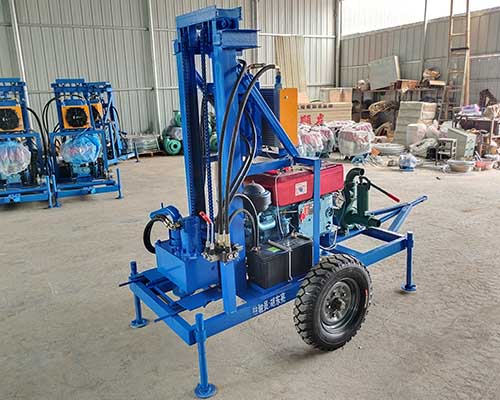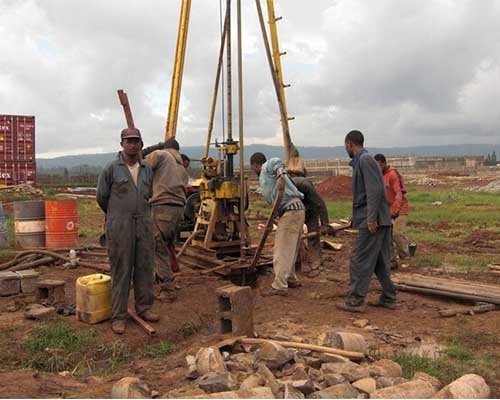 Nigeria Water Well Drilling Machine Order Details
| | |
| --- | --- |
| Drilling Rig Machine | |
| Model | YG-280 |
| Motor Type | Diesel, hydraulic engine |
| Power | 22Hp |
| Drilling Diameter | 300mm |
| Drilling Depth | 100m |
| Lifting height | 2.5m |
| Max. lifting force | 800KG |
| Dimension | 1500*800*2000mm |
| Package size | 1600*900*1560mm |
| Weight | 800kg |
| Quantity | 1 set |
| Drilling Rod | |
| Diameter | 51 mm |
| Depth | 100m |
| Package size | 1650*730*620mm |
| Drilling Bit | |
| Diameter | 150mm |
| PDC drilling bits | 1pcs |
The above is the YG-280 water well drilling rig purchased by Salim. It can drill a maximum depth of 100m and a maximum diameter of 300m. The power used is Diesel, a hydraulic engine. During the drilling process, the drill rod transmits the power and movement of the rotary mechanism of the drilling rig and the pressurizing mechanism to the drill bit and ensures the depth and direction of the drilling hole. Therefore, in order to ensure the efficiency and quality of drilling, Salim purchased additional drill pipes and bits.
Feedback From the Use of Nigerian Drilling Rigs
In mid-September, Salim received YG's water well drilling rig and started using it. After a period of use, Salim has been very proficient in operating the equipment. And, he put the water well drilling rig into his business. Since the drilling rig he bought can drill to a maximum depth of 100m, he can drill wells within 100 meters. During the use, Salim encountered some problems. After he sent the video to us, YG engineers checked the relevant problems through the video and gave him the solution the first time.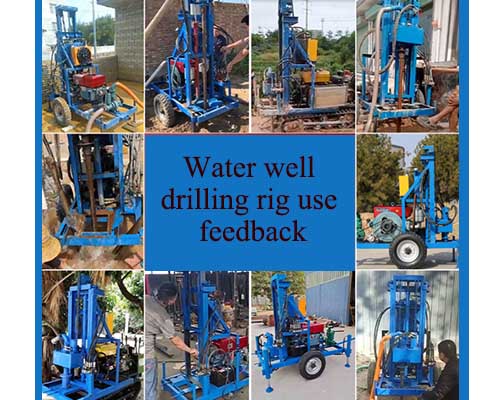 About YG Water Well Drilling Rig
A water well drilling rig is drilling equipment widely used in water conservancy construction, farmland engineering geothermal drilling, etc. YG provides different types of drilling rigs such as small water well drilling rigs, portable water well drilling rigs, crawler drilling rigs, and truck-mounted drilling rigs. Besides, YG also supplies the DTH drilling rig, horizontal directional drilling machine, diamond core drilling rig, etc. Water well drilling rigs are also widely used in hydrological water wells, coalbed methane, shallow shale gas, geothermal and other resources exploration and development projects, and can also be used in coal mine gas drainage, emergency rescue, and other occasions.