Paul, a customer from Malaysia, paid YG a deposit for two machines, the water well drilling rig and the underground water detector, and some accessories last week. The machine ordered by this customer is used to find water sources and drill wells. The order includes a 200m water well drilling rig, some drill pipes, two drill bits, and a water finder. The following is an introduction to the specific details of the 200-meter-depth water well drilling machine exported to Malaysia.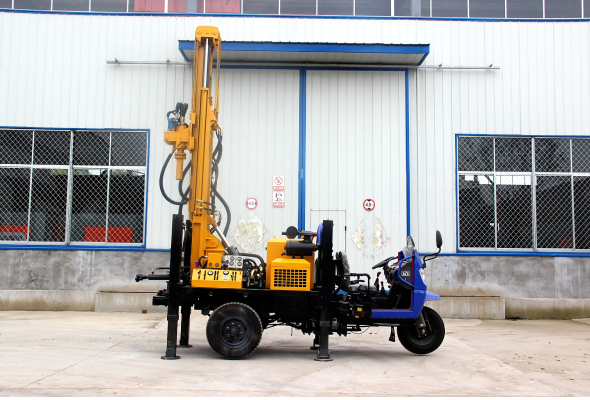 Detailed Parameters of Malaysia Water Well Drilling Machine
| | |
| --- | --- |
| Drilling Rig | |
| Model | YG-200 |
| Motor | Diesel |
| Matching power | 14.7 KW |
| Drilling depth | 200m |
| Drill diameter | Φ75-Φ325mm |
| Lifting height | 6m |
| Max. lifting force | BW160 |
| Derrick | 6M |
| Drilling Rod-150M | |
| Size | 50mm * 36 piece |
| Hose connector | |
| Diameter | 65mm * 36 Piece |
| Three-winged drill (for the floor) | |
| Size | 203mm * 1 piece |
| PDC drill bit (for rock) | |
| Size | 165mm * 2 piece |
| Water detector | |
| Model | YG-TC300 |
| Depth measurement | 300m |
| Measurement frequency | Single frequency, 3 frequency, 40 frequency |
| Power supply | 26650*24000mah rechargeable lithium battery |
| Conversion A / D | 12-bit 1Msps |
| Measuring range | Instrument automatic switching range 0mv – 2000mv |
| Measurement accuracy | 0.001 mV |
| Measurement unit data | Components of the electric field at different frequencies of the earth's electromagnetic field △ Vs (MV) |
| Channel gain | 0~500,000 Temps |
| Languages | English Spanish French Arabic Russian |
| Energy consumption | About 4w |
| Exposition | 7″ HD Digital touch industrial LCD screen |
If you want to know the price of water well drilling rigs with the above parameters, please send us a message.
Related: Water well drilling machine in the Philippines
About Water Well Drilling Rigs & Water Leak Detector
A water well drilling rig is a multi-functional equipment, which is mainly used for drilling water wells and completing operations such as running wells and washing wells. Water well drilling rigs mainly include power equipment, drill bits, drill pipes, core pipes, drill stands, etc. Among them, drill pipe and drill bit are two important accessories. They are also interchangeable, and you can order drill pipes and bits in different diameters and lengths to meet different drilling needs. Just like the water well drilling rig case in Malaysia, this customer ordered some drill pipes and 2 drill bits.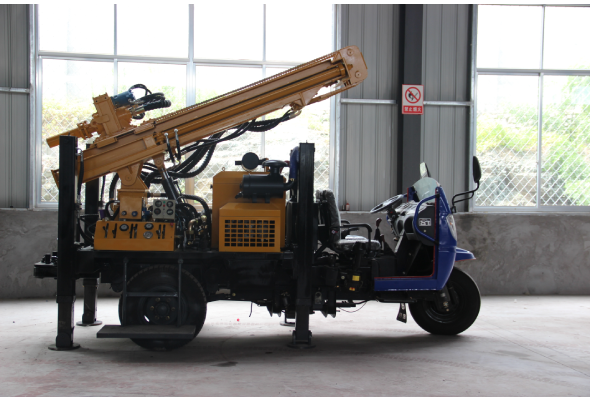 As the name suggests, the water leak finer is an instrument used to find groundwater. It mainly uses the earth's magnetic field as the field source, based on the conductivity difference of different geological structures, and analyzes the curves to judge the geological structure and find the water source. The combination of the water finder and the water well drilling rig can greatly improve the work efficiency of finding water sources and digging wells.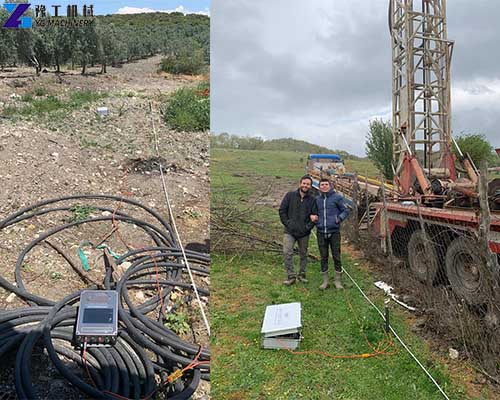 How to Drill a Water Well?
When we drill wells, the depth and location of the wells are not determined casually. You need to have a water source and analyze the geology of the site to determine how many meters you need to drill. Before drilling a well, it is necessary to make preparations, determine the geological structure through the water finder, judge how many meters can be drilled in the place, or find a location that can meet a specific drilling depth. Various underground obstacles, pipelines, etc. should also be determined before drilling wells. Inject engineering water into the site, select the outfall, and connect the scum site to the vehicle. Then use the water well drilling rig to drill the well, lower the water well pipe, and do a good job of reinforcement, maintenance, and cleaning of the drainage well.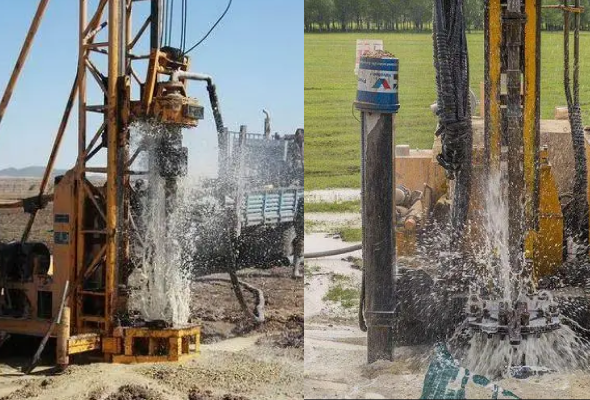 About YG Water Well Drilling Machine Manufacturer
YG water well drilling machine manufacturer provides a variety of drilling machines to meet the needs of different customers. For water well drilling rigs, we have equipment for both shallow and deep water wells. It can drill wells with various depths such as 100m, 200m, 300m,500m, and 1000m. In addition, YG also provides DTH drilling rigs, core drilling rigs, rotary drilling rigs, anchor drilling rigs, horizontal directional drilling, and other drilling rigs. If you want to know about the types of water well drilling machines and water well drilling rigs prices, please contact us.