With the development of science and technology, electric sprayers have become more and more widely used. Traditional hand sprayers are gradually withdrawing from the market. So, what is the difference between electric sprayer and manual sprayer? YG electrostatic disinfectant sprayer for sale at competitive prices.
Effect: Hand sprayer VS Electrostatic disinfectant sprayer for sale
Use a manual sprayer with a diameter of 200-400 microns. It is intuitively felt that water is sprayed everywhere. Actually, due to the large mist particles, about 70% of the disinfectant drip from the leaf surface to the ground. In addition, the pesticide concentration is low, and there are too few pesticide active ingredients adhered to the leaf surface. Therefore, the distribution density of the liquid medicine is not enough to control the pests or virus.
Using an electrostatic disinfectant sprayer backpack is different. The diameter of the mist particles of the electrostatic disinfectant sprayer is 30-90 microns. And the atomization effect is good. The number of droplets is 150 times that of a traditional sprayer, disinfectant is evenly applied to the leaves, and the density of the liquid medicine is large. Many places that seem to have not been sprayed have actually reached the liquid medicine, with little water consumption, no loss of liquid disinfectant, and high pesticide utilization (up to 80% to 90%). So the effect of insecticide and disease treatment is very good. If you are looking for an electrostatic disinfectant sprayer for sale, YG will be your ideal choice.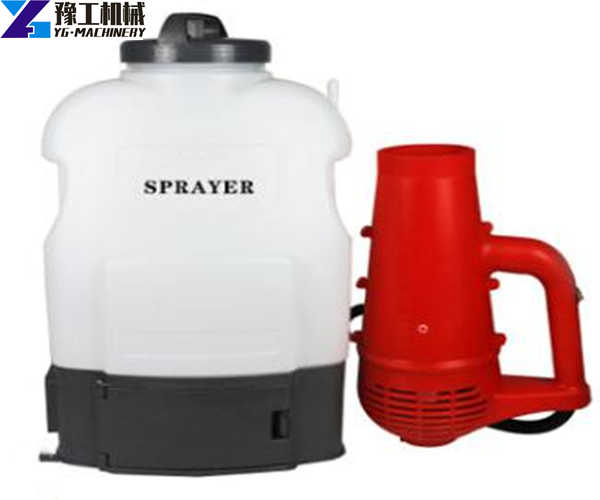 Price: Hand disinfectant sprayer VS Electrostatic disinfectant sprayer cost
The performance of electrostatic disinfectant sprayer is better than manual sprayer in all aspects. Of course, the electrostatic disinfectant sprayer cost is slightly higher than that of hand backpack sprayers. Because electrostatic disinfectant sprayer is made of high-quality materials such as maintenance-free batteries, ultra-high-pressure water pumps, and smart chargers. Therefore, the electrostatic disinfectant sprayer cost is a little more expensive than manual sprayers. However, the number of pesticides and wages saved by backpack electrostatic disinfectant sprayers can be bought a few more for a year. Meantime, you save time and reduce labor intensity.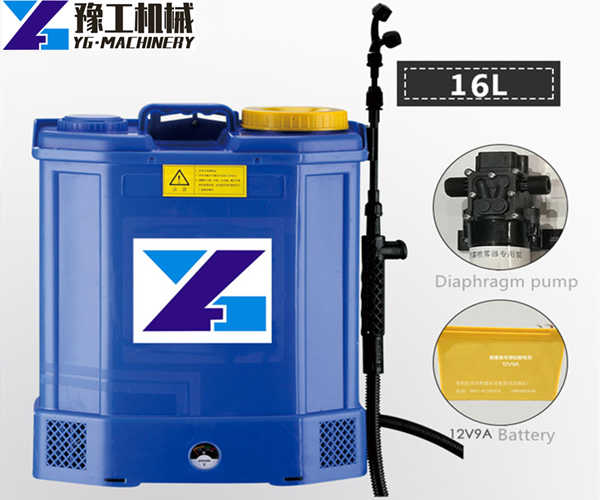 Another good news, we have our own electrostatic disinfectant sprayer distributor in the United States. If you are from the United States, you can either choose us or buy electrostatic disinfectant sprayer near you locally. At the same time, our backpack electrostatic disinfectant sprayers are sold in these places: backpack disinfectant sprayers for sale UK. YG backpack sanitizer sprayer for sale South Africa.High-quality electrostatic disinfectant sprayer for sale Canada. Cheap electrostatic disinfectant sprayer for sale Malaysia, etc. We are looking for distributors in different regional markets. Welcome to negotiate at any time if you are interested.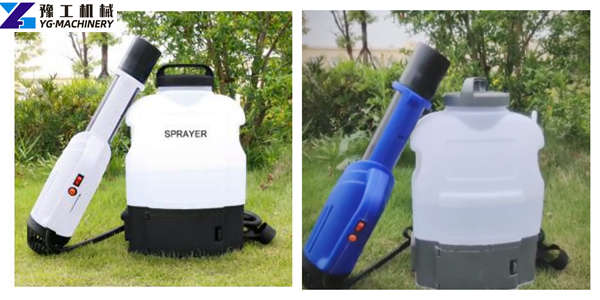 Most manual plastic sprayers use inferior recycled plastics, which are easy to deform and have poor sealing performance. The pressure-bearing air chamber even explodes during use, and the strength of spray components, barrels, inlet and outlet valves and seals is poor, etc. Therefore, the leakage of medicine is serious and the service life is short. The electric sprayer uses brand-new plastics, and the whole machine has good sealing performance, which is a low-volume fine mist spray.