Diapers are daily necessities often used by babies and the elderly. Infant products are a huge market due to their large consumption and high purchase frequency. Many people want to open a small diaper factory to produce baby and adult diapers. The most important equipment for opening a small diaper making factory is a diaper-making machine and a diaper packaging machine. One set of YG diaper-making machines exported to South Africa is provided for your reference.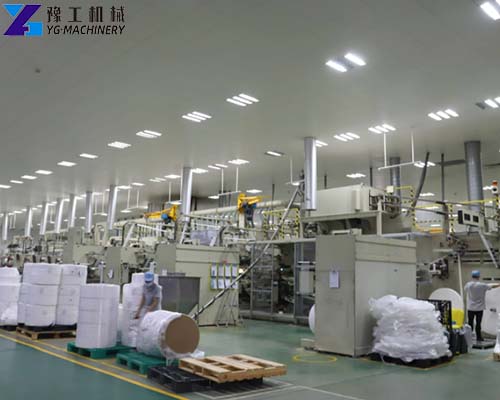 South Africa Diaper Making Machine Order Details
Mr. Buse Nalbant from South Africa wants to start a business producing and investing in diapers. He has leased a factory and obtained a sanitary permit. Next, he was looking for a suitable diaper production facility for his small factory.
Air Pressure: 0.6-0.8 MPA
Design Speed: 230PCS/MIN
Stable Work Speed: 180(AUTO) -250(FULL SERVO) PCS/MIN
Machine Size: 31×2.2×4.5m
380V, 50HZ Power Source
The above is his message when he sent us an inquiry. He wanted to find equipment that could produce 230 pcs I shape diapers per minute. After receiving the customer's inquiry, our business manager contacted him immediately and sent the details and quotation for the machine. After more than two months of detailed communication and confirmation, Buse paid YG a deposit for the diaper making machine.
Introduction of Diaper Making Machine
Diaper making machines are mainly divided into baby diapers and adult diapers. Correspondingly, there are many different types of diaper making machines. Such as Pull Up, Full Servo Full Elastic Waistband, T Shape, I Shape, Adult Diaper Making Machine, and other equipment for producing various types of diapers. And the size of the diapers produced by the diaper production equipment can also be customized. If you want to know the details of the diaper making machine, please leave us a message.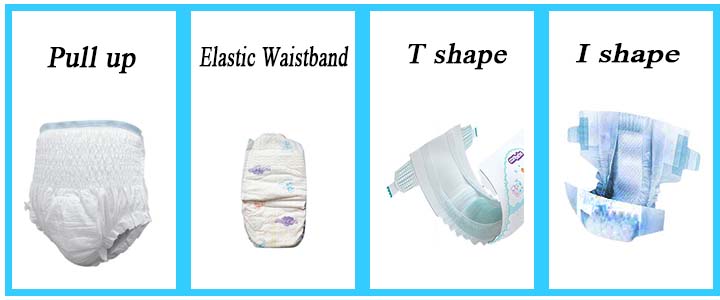 How to Start a Diaper Making Business?
We can learn a few things from the case of a South African customer who purchased a diaper making machine. First of all, you need to have a site to place equipment and produce diapers. The size and location of the factory are selected according to your production scale, capital investment, and needs. Before starting production, you will also need to obtain a Certificate in Hygienic Production. You can apply for the qualification at the local business administration department. The most important one is to buy a device that can efficiently produce diapers. There are large and small diaper making machines on the market. You can choose a suitable diaper making machine according to your production requirements, capital budget, scale, etc. After purchasing the equipment, it can be produced and sold.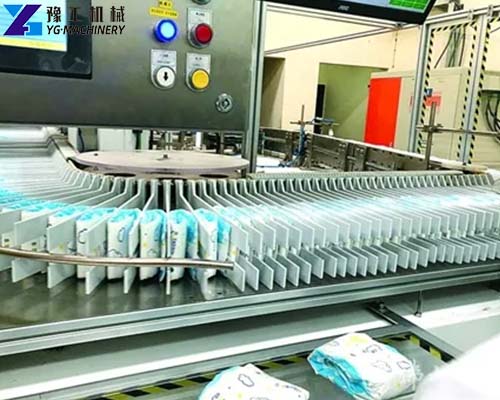 South Africa Disposable Nappy Making Machine Price
When buying a machine, the South African customer Buse Nalbant was very concerned about the diaper making machine price. This is also the most important aspect of the equipment that many customers who buy a diaper making machine want to know. The disposable nappy making machine cost affects by many factors. For example, the output of the equipment, the level of automation, the number of matching equipment, the number of accessories, etc. will affect the final diaper equipment cost. If you want to know the price of diaper making machine, please contact us.
Diaper processing is a very promising investment. Just like the case of the diaper making machine in South Africa after it is put into production, the research and development, sales, and promotion of diapers are also very important. YG is a professional diaper making machine manufacturer, and also has some unique insights into the diaper industry. If you want to know anything about diaper manufacturing machines, diaper bag making machines, or diapers, please contact us. In addition, we also provide other machines, such as tissue paper manufacturing machine, paper bag making machine, non woven bag making machine, paper lid forming machine,  automatic paper cup forming machine, etc.