Recently, Yugong Machinery exported a sanitary pads making machine to South Africa. The sanitary machine ordered by South African customers can process about 80~100pcs sanitary napkins per min. To facilitate packaging, the customer also purchased a sanitary napkin packaging machine for packaging. The sanitary napkin making machine provided by Yugong can be used to produce sanitary napkin blank products in various patterns and sizes. Simple to operate, one machine can produce products of many sizes and patterns. If you want to know more details about sanitary napkins machine, please contact us.
South Africa Sanitary Pads Making Machine Parameters
| | |
| --- | --- |
| Name | Automatic gluing sanitary napkin machine |
| Voltage | 220V/110V |
| Output(W) | 3500W |
| Working Speed | 0-60m/min |
| Packing Size | 183*101*112CM |
| G.W(kg) | 350KG |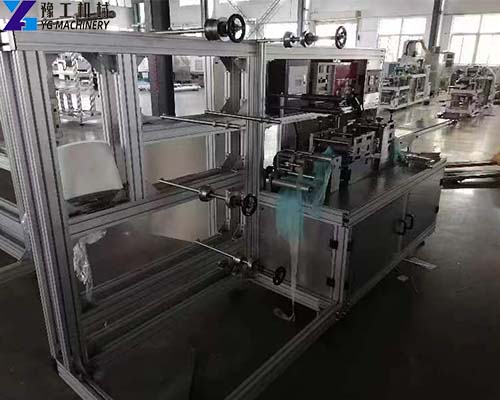 The above are the parameters for South African customers to buy sanitary napkin machines. The device operates on low voltage and can work when connected to a home power source. Moreover, the power consumption is low and the production speed is fast, which greatly liberates manual labor. Click the button below to get a quote for the same sanitary machine above.
What is the Sanitary Pads Making Machine Price?
The sanitary pads manufacturing machines provided by Yugong include two types: semi-automatic and fully automatic. The higher the degree of automation, the higher the output and the more expensive the price. There are three models of semi-automatic sanitary napkin making machines (30pcs/min, 90pcs/min, 160pcs/min), and they need to be manually folded and packed with a packing machine. Therefore, the price and model of the semi-automatic sanitary napkin machine are related to whether a packaging machine is needed. The fully automatic sanitary napkin machine can realize automatic folding, cutting, packaging, and other processes, with a high degree of automation. Contact YG for semi-automatic and fully automatic sanitary pad machine prices.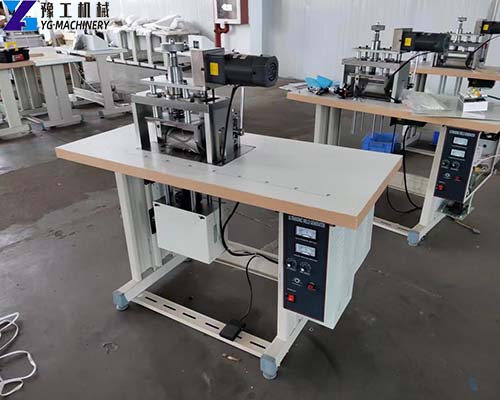 How to Make Sanitary Napkins?
Whether it is a semi-automatic or fully automatic sanitary napkin machine, the sanitary napkin production process is similar. Generally, it is a process of spraying glue, cloth folding, pleating cutting, finished product folding, gluing, packaging, and so on. And semi-automatic equipment requires manual cutting, folding, and gluing. The automatic sanitary napkin machine uses an intelligent device to complete all the above processes.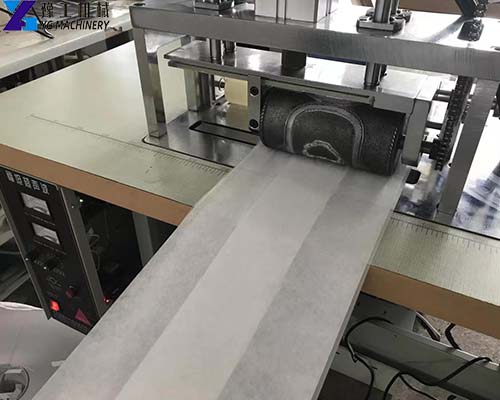 YG Machinery- A Reliable Sanitary Pads Machine Manufacturer
Sanitary napkins are a necessity for women, who have high brand loyalty and high customer stickiness. Therefore, the quality of sanitary napkins is very important. Sanitary napkin production quality is closely related to the quality of sanitary napkin machines. Sanitary napkins production requires a lot of humans, materials, and financial resources. Therefore, it is particularly important to choose a reliable sanitary napkin machine manufacturer. After more than 20 years of production, research and development, and manufacturing, Yugong Machinery has a very complete pre-sale, sale, and after-sale system. Moreover, Yugong Machinery has gathered a large number of professional R&D, manufacturing, sales, and after-sales personnel. Choose Yugong sanitary napkin machine manufacturer to give you a safe shopping process.
Other Sanitary Machines Recommendations
Yugong Machinery provides a one-stop shopping experience. We not only provide all the equipment for producing sanitary napkins, such as sanitary napkin machines, sanitary napkin folding machines, sanitary napkin sterilizing machines, sanitary napkin packaging machines, etc. In addition, YG also provides other sanitary equipment for our customers, such as tissue paper machines, toilet roll making machines, diaper machines, wet wipes machines, etc.