Today, a three-in-one automatic water bottle filling machine produced by Yugong Machinery was shipped to South Africa. This water filling machine purchased by the South African customer is used for filling PET bottled mineral water with a filling capacity of 500ml. It is an automatic filling production line that integrates the functions of cleaning bottles, filling water, and capping. The use of this automatic bottled water filling machine can be applied to the filling of different bottle types, different sizes and thicknesses.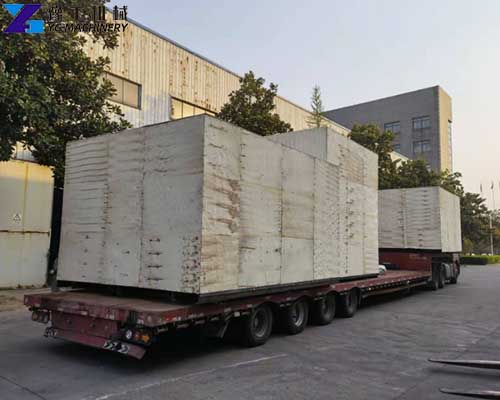 South Africa 3 in 1 water bottle filling machine
The water bottle filling machine is a multifunctional liquid packaging machine. So what does three in one mean? Three in one is the function of this water filling machine, one device has three functions. These three functions are mainly cleaning the bottle, filling and capping. Since the whole filling environment is in a closed space, and the whole filling process is fully automatic, it will not pollute the water quality.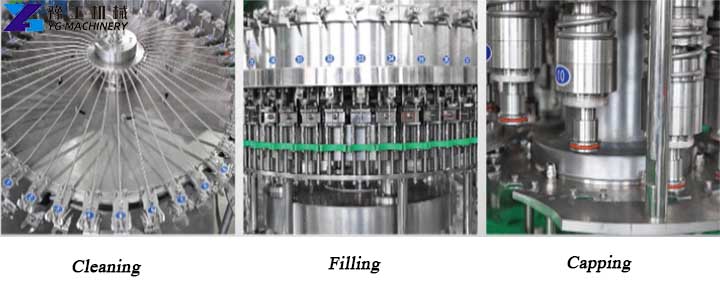 Why do South African customers choose Yugong water filling machine?
Three-in-one function: This intelligent integrated water filling machine can realize three functions of cleaning, filling and capping. Buying an automatic water filling machine does not need to buy other filling equipment.
Wide range of filling: This filling equipment can meet the filling capacity of 200ml~2l. The South African customer plans to fill a 500ml volume first, followed by other volumes.
Suitable for many types of water bottles: This automatic water filling machine is widely suitable for PET bottles and glass bottles, and there is no requirement for the size, thickness and bottle shape of the bottle.
Applicable to a wide range of filling raw materials: This filling equipment is not only suitable for filling mineral water, but also for filling beverages, juices and other liquid raw materials.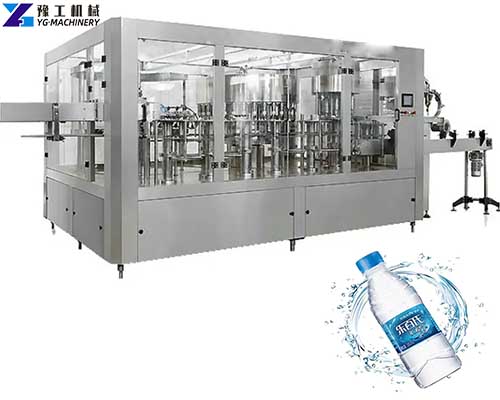 Yugong—a reliable water filling machine manufacturer
Yugong is a leading machinery and equipment manufacturer in China. Yugong insists on providing customers with high-quality equipment and excellent service. Over the past 20 years, Yugong has continuously improved and optimized equipment. At present, Yugong's filling machines are very mature. The high degree of mechanical automation, fast running speed and low failure rate make this equipment widely welcomed by customers. At present, the three-in-one water bottle filling machine has been exported to South Africa, Pakistan, France, Sri Lanka, Turkey and other countries and regions.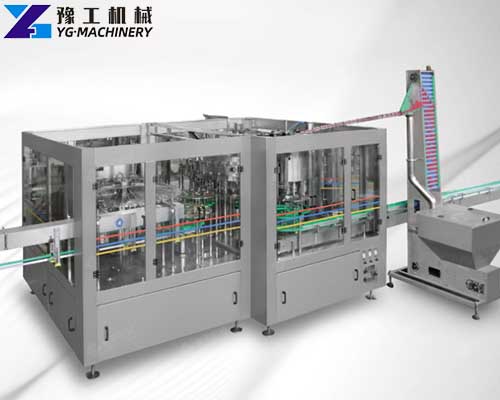 Other related equipment recommended
Yugong water filling machine manufacturers not only provide water filling machines, but also other related filling equipment. Such as injection molding machine, bottle blowing machine, bottle unscrambler, labeling machine and other related equipment related to water filling. If you want to buy related filling equipment, please contact us.