Recently, Yugong Machinery received an order for a road marking machine from Sara, an Australian customer. The Australian order a thermoplastic road striping machine and a hot melt kettle. The thermoplastic road marking machine will be used to mark sidewalks on highways. The order is for a small simple road marking construction project. The construction project requires 3 to 5 people, and the line can be drawn about 200 square meters per day. The amount of scribing varies with the choice of equipment and the proficiency of personnel. Yugong provides complete road marking equipment, old line removal machine, waterline machine, cleaning and blowing machine, waterline machine, primer machine, cold paint road marking machine and other equipment. And Yugong provides complete marking guidance and engineering quantity calculation scheme. If you want to know about road marking machines and road marking solutions, please contact us.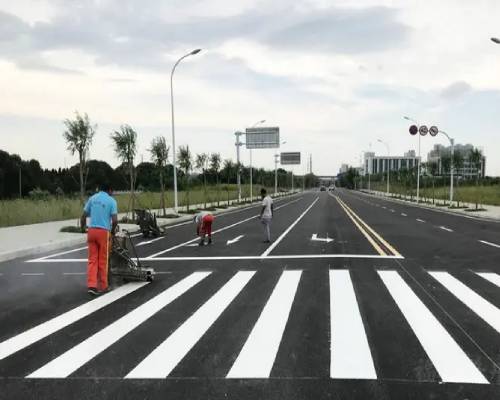 Introduction of Australia thermoplastic road line marking machine
The thermoplastic type road line marking machine for sale Australia are so named because their coatings require heating, and hot-melt coatings are low-cost, high-performance marking coatings. The pavement drawn with hot melt paint has the functions of wear resistance, slip resistance, reflection and durability. Because the lines drawn by the hot melt road marking machine are smooth, straight and have good performance. Therefore, it is often used to mark roads with high construction requirements.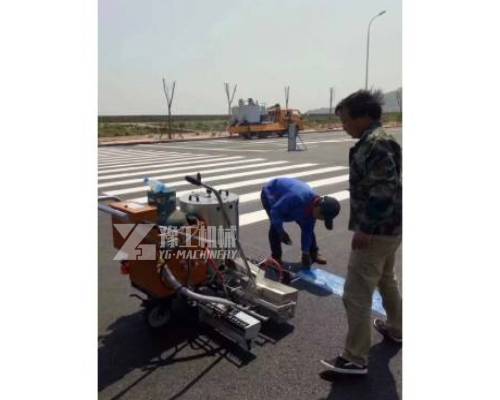 How to use a pavement marking machine to mark lines?
Since the pavement road line marking machine sold to Australia are thermoplastic type painting machine, it needs to melt the hot melt material first. Hot melt coatings are solid powders at room temperature, and a special container needs to be used to melt the coatings before marking. This particular vessel is called a hot melt autoclave. If your road is new, you can line it directly on it. If there are still old lines on the road, you need to use road marking removal equipment to remove the old lines first.
The gas furnace directly heats the hot melt kettle at a low level.
Pour some of the paint into the hot melt kettle to heat and melt.
When the paint temperature reaches 180~200 degrees Celsius, start the mixer to stir.
Slowly pour in the new solid powder coating while stirring.
When the paint in the kettle reacha fluid state, open the discharge port at the bottom of the hot-melt kettle and align it with the barrel of the hot-melt marking machine to release the paint.
Use the marking machine to mark the sidewalk line on the road.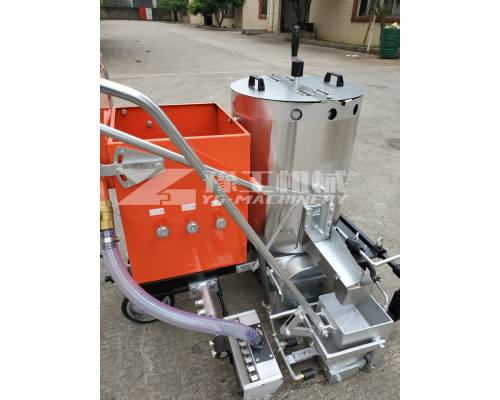 The road marking equipment produced by Yugong engineering machinery is widely welcomed by domestic and foreign customers. In China, Yugong's road marking equipment sold to Nanjing, Jiangsu, Shanghai, Henan, Ningxia, Sichuan and other places. In foreign countries, Yugong's road marking machines exported to the Philippines, Malaysia, the United States, South Africa, Australia, Canada and other countries and regions. Yugong provides waterline machine, primer machine, old line removal machine and other supporting equipment for marking. And Yugong offers a variety of models of cold spray and hot melt road marking machines at the most competitive prices. If you want to know more about this pavement marking machine, please contact us.