A client from Singapore purchased two hydraulic diamond wire saw cutting machines for cutting concrete in October 2019. Before the deal, the client had asked several manufacturers about the machine price and parameters but no manufacturers were able to meet his requirements. He cared about wire saw machine quality and maintenance. Until he asked YG wire saw for sale, our salesman gave him some advice on the machine and guaranteed the quality. We showed him around our company and factory and he was very satisfied with our performance and sincerity.
Most importantly, we could offer him the very machine and proper price. At last, he placed an order in our company without hesitation. Several days later, our sales manager called the client and asked if everything was OK with the machine, the client spoke highly of our product and was willing to cooperate with us for near further. Several months later, he introduced his business partner to us and his partner made a deal with us. He bought a concrete wall saw for cutting walls.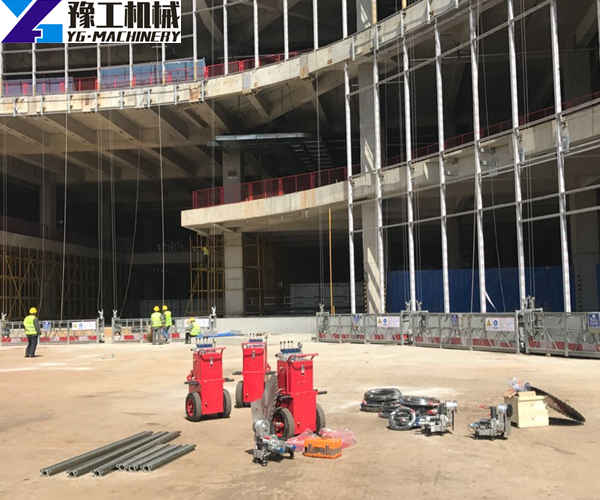 Diamond Wire Saw Cutting Machine Features
Diamond wire saw cutting machines are similar in principle to band saws or reciprocating saws, but they use abrasion to cut rather than saw teeth. Depending on the application, diamond material may or may not be used as an abrasive. The wire saw concrete can have one strand or many strands braided together (cable). A single-strand saw can be roughened to be abrasive, abrasive compounds can be bonded to the cable, or diamond-impregnated beads (and spacers) can be threaded on the cable.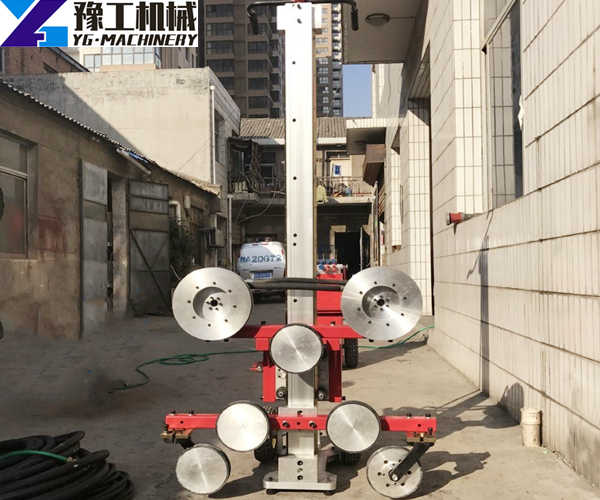 As for the machine, we have two types. One is a hydraulic saw machine and the other is an electric diamond saw machine. They each have their advantages, you can choose the proper machine according to your needs. Please feel free to contact us now. We also have other similar machines for sale such as concrete wall saw, pile breaker machine, pile cutting machine, hydraulic rock splitter, hydraulic wall saw machine, stone wire saw…These cutting machines have been sold all over the world and receive high remarks. YG puts the quality in the first place. Don't hesitate to contact us and we'll provide you with our best service.